Conor McGregor: I Have Signed Fight Contract, Now It's Up To Floyd Mayweather
Looks like this superfight might actually happen. Who you got when they meet in the ring?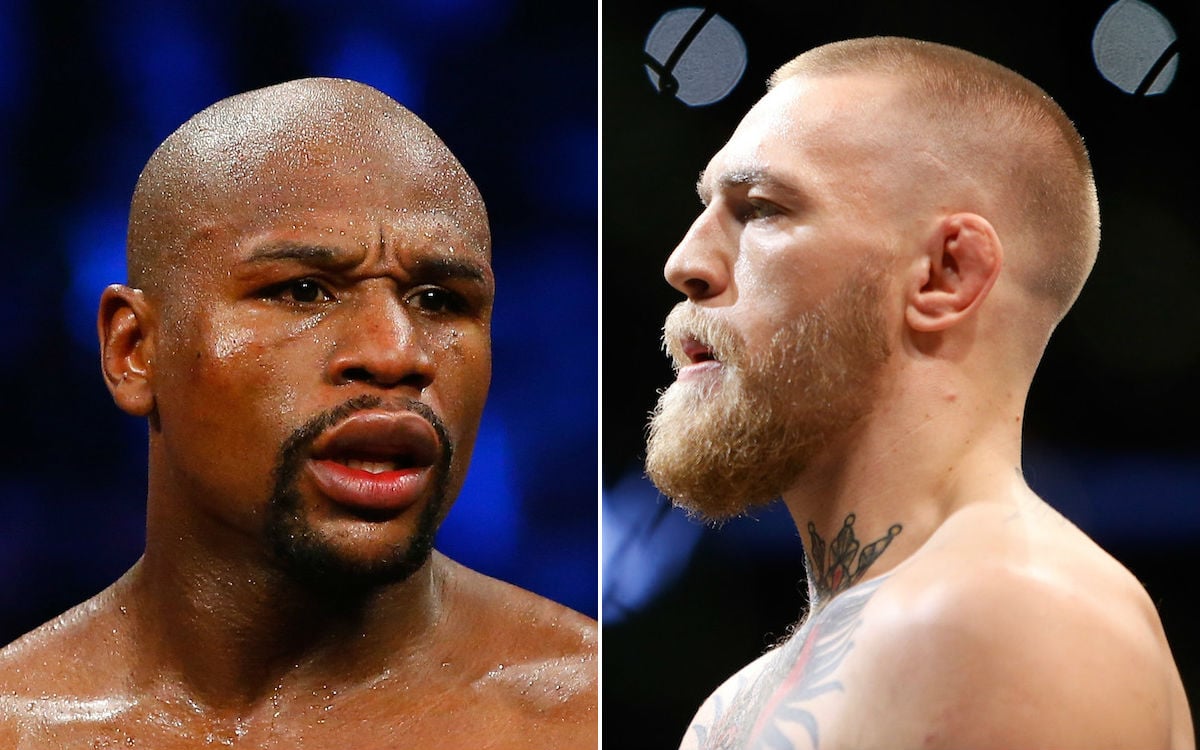 UFC superstar Conor McGregor says he has agreed to the terms of a megafight with boxing legend Floyd Mayweather, whose signature is the only thing needed to make this megahyped spectacle a reality. 
"The first, and most important part of this historic contract has now officially been signed off on. Congratulations to all parties involved. We now await Al Haymon and his boxer's signature in the coming days," McGregor said on his website TheMacLife.com. Haymon is Mayweather's manager. McGregor also tweeted this pic Thursday morning after  Dana White broke the news on NBA on TNT. 
Asked by Shaq about the status of the fight, White said, "I got one side done, now it's time to work on the other. If we can come to a deal with [Al] Haymon and Mayweather, the fight's going to happen."
"I'm not saying the fight will happen," White warned. 
Earlier on Wednesday, Mayweather signaled that he's ready to go. Speaking in London, he said, "I have a team for [negotiating], but as soon as their side [UFC] communicates with our side, then the fight will happen."
"I came out of retirement because I'm a businessman and I want to give the world what they want to see," he added. "McGregor's a fighter. I'm a fighter. This is what the fight fans and MMA fans want to see."
But all of this positivity in public doesn't mean a deal will be struck behind closed doors. It's little surprise that McGregor was the first to agree to this. He has nothing to lose. If he gets totally outboxed as many observers expect, there will be little shame in losing to one of the most skilled boxers of all time. If he wins, he's going to be the biggest athlete in the world. 
Mayweather, on the other hand, has to be certain he'll dominate McGregor before he puts his unblemished 49-0 career record at risk. We'll find out soon enough just how confident he is.