Conor McGregor Announces UFC Return Date
"I am going to go through the entire roster like a chainsaw through butter."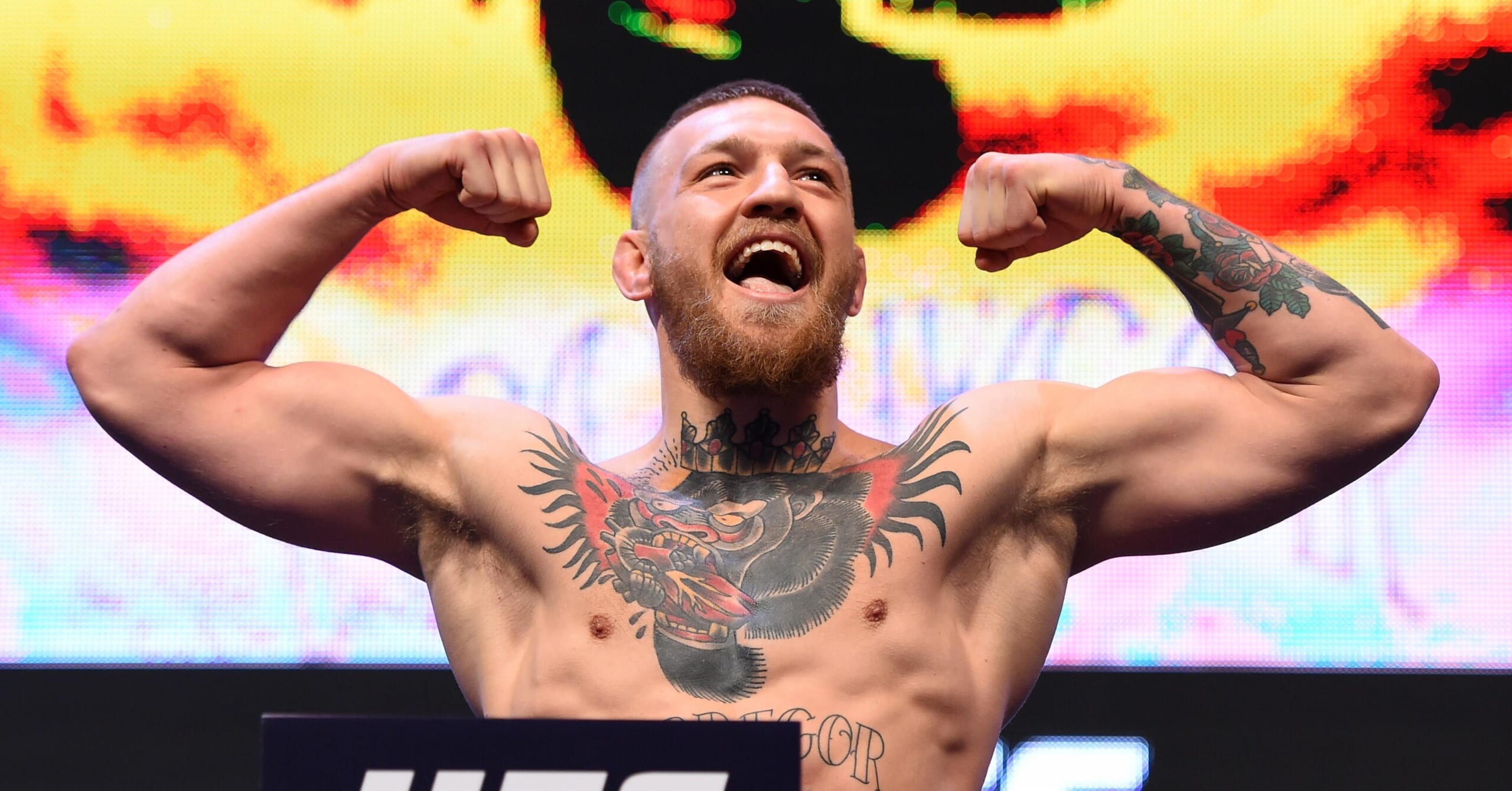 Photo: Getty Images
Conor McGregor announced that he will return to the UFC's Octagon in January of 2020. 
The Irish mixed martial artist broke the news at a press conference for his sponsor Parimatch, a Russian betting website. 
"I would like to announce the return of the notorious Conor McGregor will take place on January 18 in the T-Mobile Arena in Las Vegas, Nevada," he said said, according to The Mac Life, his media outlet. "That is my comeback fight. It's 12 weeks from today. I'm in prime physical condition. I have agreed the date with the [UFC]. 
McGregor also said that he knows who his opponent will be, but refrained from offering a name for fear that the UFC would alter the current plan. 
"If I was to give you people the name, which I would love to do, the UFC would flip it. Because they're a crafty company. Ask the UFC who the opponent is, because I do not give a fuck."
https://www.instagram.com/p/BxNH-qJg7wf
Sources told ESPN said that Donald "Cowboy" Cerrone and Justin Gaethje are McGregor's top two potential matchups, with fan favorite Cerrone being the front-runner. 
McGregor then laid out a plan for the rest of his season. He wants the winner of UFC 244's headlining fight between Nate Diaz and Jorge Masvidal on November 2 in New York City to be his next opponent after the January bout.  
"I will then look to compete against the winner of Nate Diaz–Jorge Masvidal for the bad motherfucker title," he said. "Obviously I have history with Nate Diaz, we are set to make the trilogy bout, so we will see how that goes."
After that, McGregor has his sights set on the winner of a yet-to-be-made contest between champion Khabib Nurmagomedov and Tony Ferguson. 
"Then I will seek [a] Moscow bout and it will be against the winner of Tony Ferguson–Khabib Nurmagomedov…that is the bout we want. We want this bout in Moscow."
https://www.instagram.com/p/B21F-D5oRvV
McGregor hasn't fought since he lost by a brutal submission to Nurmagomedov at UFC 229 in October 2018. If the sequel superfight is made, McGregor promised that he will be "fully focused" to deliver "exactly what the people [and] fans deserve" and settle his rivalry with the Russian wrestling specialist "once for all." 
"I am going to go through the entire roster like a chainsaw through butter," McGregor said of his planned opponents. "Make no mistake about that."