Conor McGregor's Bus Attack Results in Cancelled Fights and Criminal Charges
"He's going to jail," Dana White said Friday.
Getty Images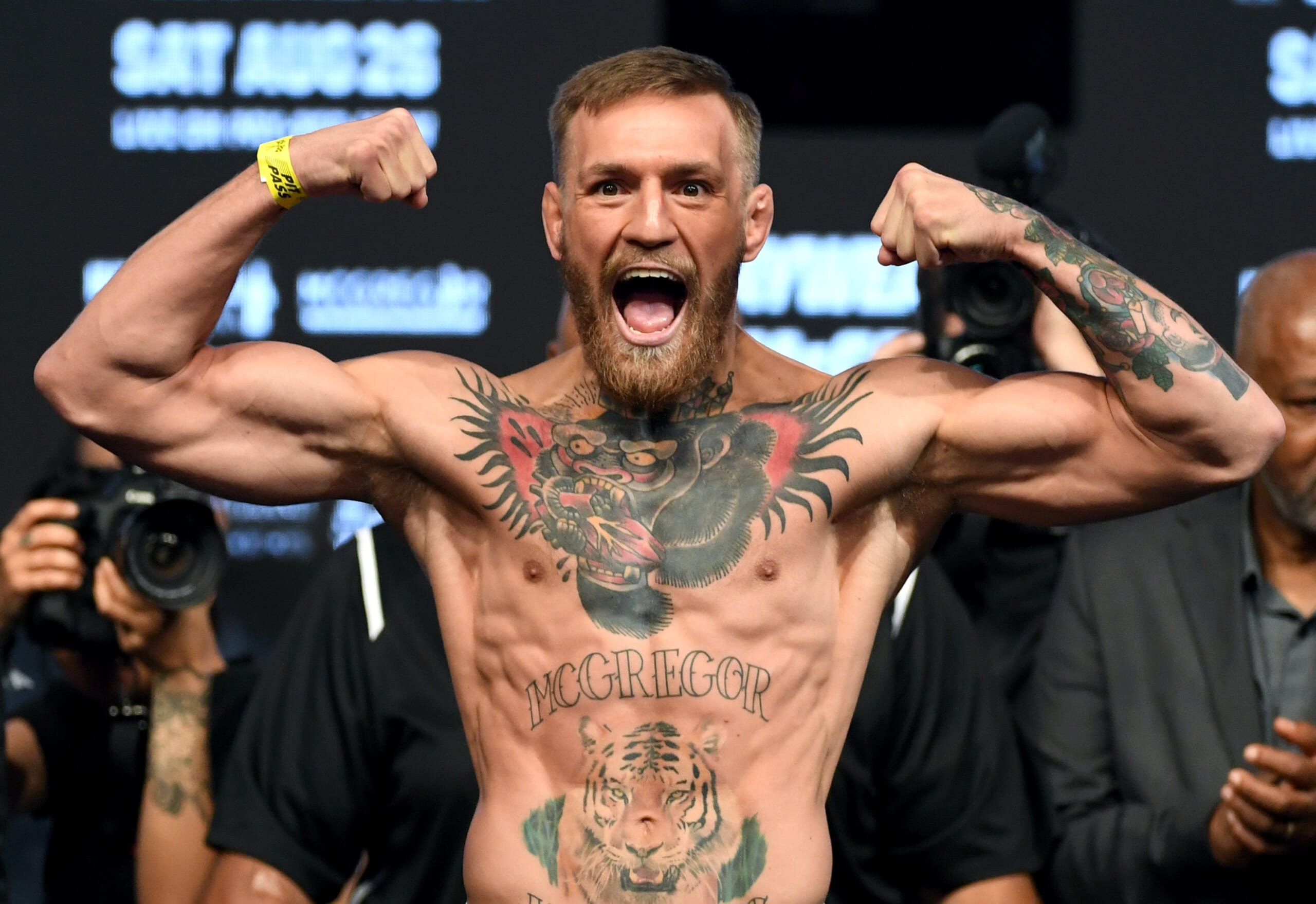 Conor McGregor is in trouble. 
Hours after going apeshit in the bowels of Brooklyn's Barclays Center, the 29-year-old has been charged with three counts of misdemeanor assault and one count of felony criminal mischief for his attack on a bus full of UFC fighters. MMA fighter Cian Cowley, who attacked the bus with McGregor, was also charged.
#BREAKING: UFC star Conor McGregor was just led out of an NYPD precinct in handcuffs following his arrest in connection to a video that appears to show him throwing a hand truck at a bus full of fighters. pic.twitter.com/rZVWKcPzGO

— FOX 10 Phoenix (@FOX10Phoenix) April 6, 2018
The charges stem from some of the injuries suffered by people on the bus.
Among theinjured is lightweight Michael Chiesa, whose faced was sliced up when McGregor threw a metal dolly through the bus window. Due to the injuries, Chiesa won't be fighting Anthony Pettis on Saturday. 
A decision was made by the New York State Athletic Commission to pull me from UFC 223. I'm devastated to say the least. @Showtimepettis I hope to run this match up ASAP, June 9th in your backyard. That's all I have to say for now. Much love.

— Michael Chiesa (@MikeMav22) April 6, 2018
He's not the only one who will have to sit out because of McGregor's meltdown. Flyweight Ray Borg will also miss UFC 223 after suffering damage to his eye. And Artem Lobov, a longtime teammate of McGregor's and part of the group that attacked the bus, has also been sidelined. 
UFC President Dana White minced no words about his feelings toward McGregor in the aftermath of the incident. "I don't know if he's on drugs or what his deal is, but to come and do this and act like this? You're talking about a guy who has a baby. He just had a kid," he said. 
Asked if he still wanted to be in business with McGregor, White said, "Right now, absolutely not."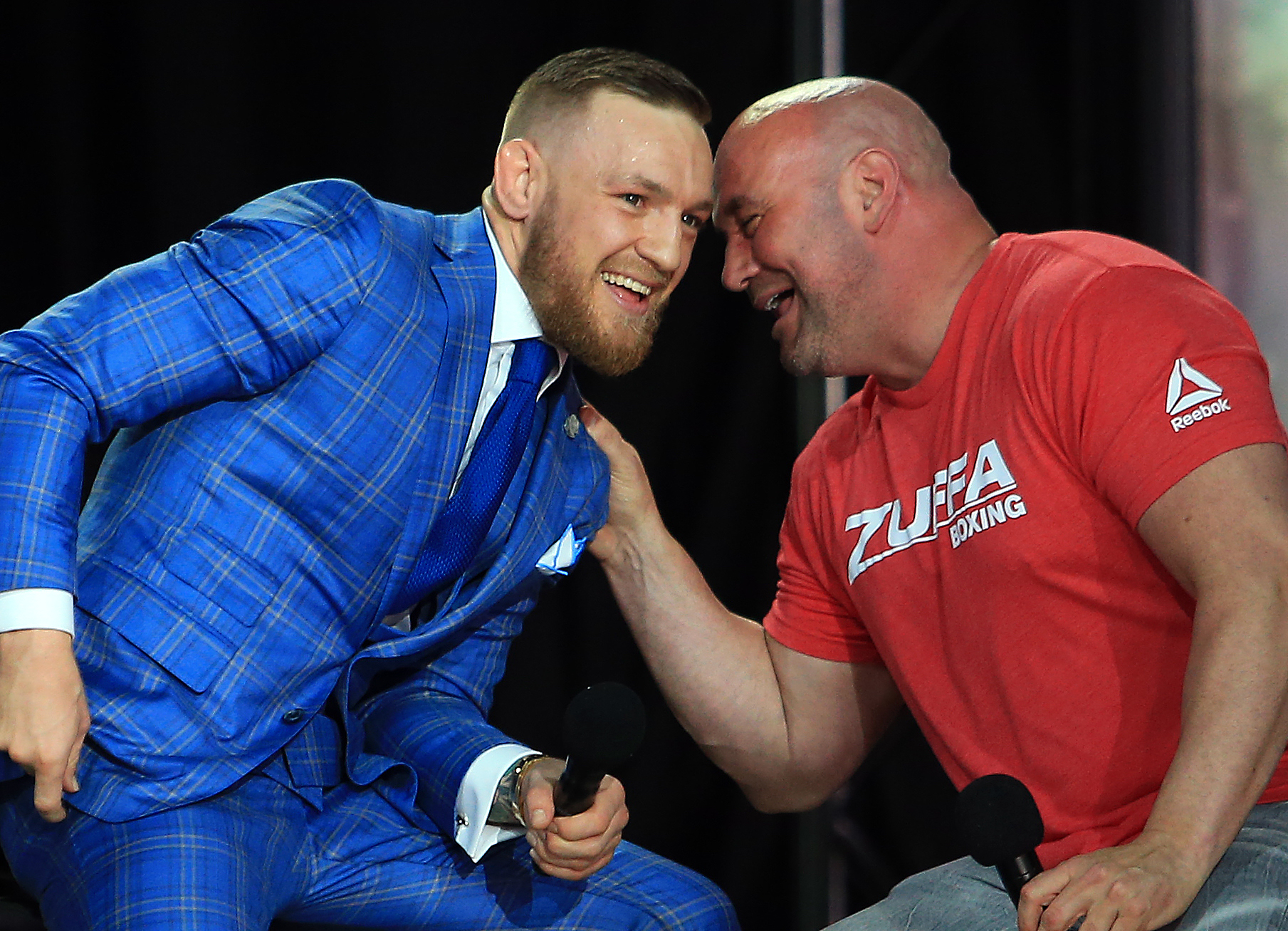 McGregor has bigger problems right now though then whether his boss will stand by him. And much bigger problems than the potential loss of his lightweight belt, which is apparently what set him off. 
He's "going to jail," White told TMZ when asked about what will happen next for McGregor. Then he's going to face lawsuits. "People are gonna sue him. He's gonna have a bunch of civil lawsuits," White said.
White also revealed the McGregor feels no remorse for his attack. "I don't believe he realized what had just happened," White said Friday morning. "It's not that I don't think he understood what happened, it's that he tried to justify it."
Of course, there are also those who think McGregor won't be punished because the whole attack was a publicity stunt. White was having none of that suggestion Friday.