Conor McGregor Fires Back at Mike Tyson For Calling Him a 'Dumbass'
"Money is mine."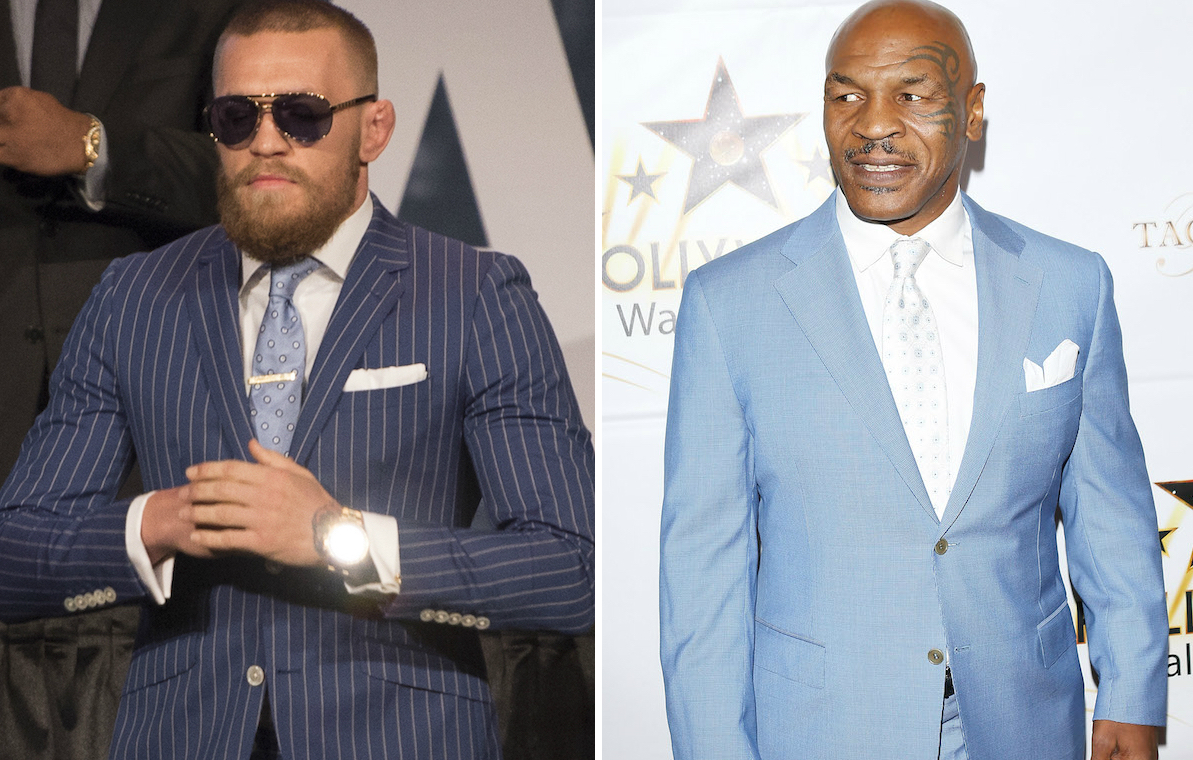 Mike Tyson previously made it clear to Maxim that he didn't think Conor McGregor had a snowball's chance in hell of beating Floyd Mayweather. Then he really doubled down on that, saying in a podcast that the Irish UFC champ was "going to get killed boxing." 
Tyson said he "got mad" on learning about the setup for the August 26th match, because he learned it wasn't about MMA technique vs. pure boxing. "McConor [sic] put his dumb ass in a position where he's gonna get knocked out," Tyson concluded, "because this guy's been doing this all his life since he was a baby."
Now McGregor has come back at the former heavyweight champion. As if anyone thought he wouldn't. 
That's nice Mike, but you're looking at the new Don King here, son.
Money is mine.

— Conor McGregor (@TheNotoriousMMA) July 25, 2017
In another tweet, McGregor made it clear he was tired of naysaying in general about his chances in the match.
McGregor's assertion about eating lobster might be right regardless of the fight's outcome, since he'll still be a multi-millionaire, win or lose.
However, in an Instagram pic of the UFC lightweight titleholder working his abs, he seemed to clarify his point that he had the metal needed to take "Money" Mayweather out.
" tml-render-layout="inline
The only surprise here is that McGregor wasn't a little more colorful, since Tyson is a pretty ripe target for parody. Not that it would hurt Tyson, as he's been more than a little willing to parody himself in the past. 
As usual, all the posturing won't matter. The rubber meets the road when the gloves touch on August 26 in Vegas.
h/t LadBible