Conor McGregor Challenges Floyd Mayweather to Rematch in UFC Octagon
Does this have a chance in hell of ever happening?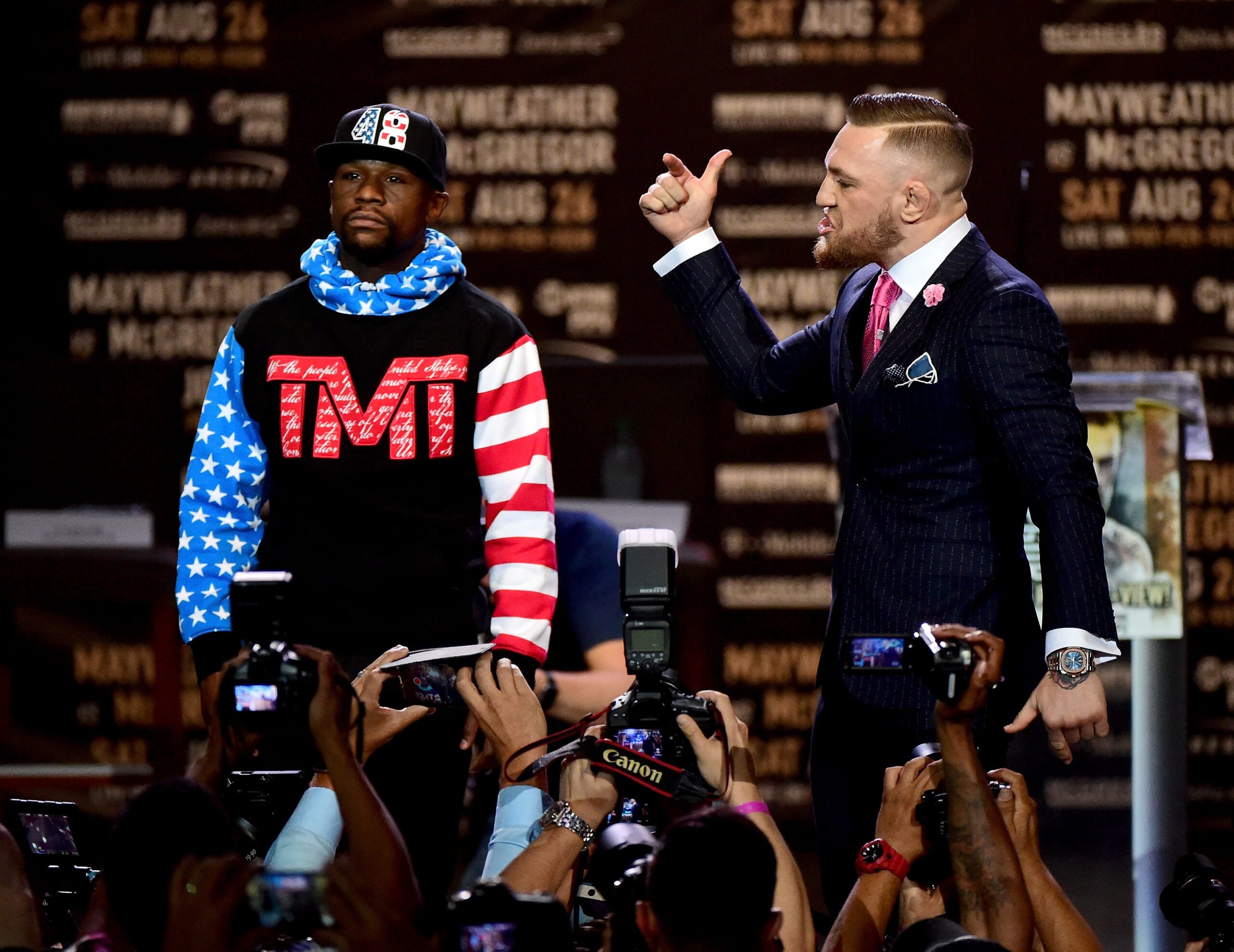 The physical wounds Conor McGregor suffered in his 10-round TKO loss to Floyd Mayweather in their boxing megabout have healed, but the emotional ones are still pretty raw. That was clear in Glasgow at a recent event where the UFC champ was asked what's he going to do next. 
"Maybe I'll get another call. Originally he was saying an MMA bout next. That's what he said before the fight," McGregor said. "He did say an MMA fight. So if he wants to, lets fucking do it. There's not a hope in hell…I'd like to see him come over to our side and have a knock. I earned their respect and put myself out there. Style over to my side and earn our respect now."
Mayweather, of course, would never be stupid enough to do that. In addition to being the best boxer of his generation, Mayweather is a master dealmaker. His 50-0 record might be primarily due to his unique defensive wizardry, but his ability to choose the right opponent at the right time is another big reason why he's never lost. McGregor in the Octagon would never be right for Mayweather.
McGregor likely knows that. He also knows that if he and Mayweather box again he's in for another monster payday. That's why he already started the trash talk for a potential boxing rematch too.
"If I had another go with him, under boxing rules, I'd get that win. He had to change his whole approach. With those lessons I learned, with another go around, I'd get it," he said, sounding far less certain with a professional boxing record of 0-1 than he did when he was 0-0.
If Mayweather won't come to the Octagon, maybe Paulie Malignaggi will. A retired boxer who started his own rivalry with McGregor after serving as his sparring partner, Malignaggi has been talking tons of trash about McGregor in recent months and the lightweight champ sounds like he'd welcome the chance to teach the boxer a lesson in MMA.
"Paulie is talking enough shit, he's stuck for money, and looking for a fight," McGregor said. "He's talking about balls, bringing balls, well bring your balls and fight in a real fight. That's where we're at… I'd like one of them to come over on our side."
"He's a fucking rat of a thing. If he wants, look, fuck…I've got the UFC title to defend. But if that little fool is stuck for money, maybe we could get him in for an MMA bout."
If McGregor's next fight ends up being a defense of his UFC title, he said the most likely opponents are Nate Diaz or Tony Ferguson. 
For now though, McGregor seems happy to enjoy the time off, partying in Ibiza and launching a new liquor line. With that freedom though, comes the opportunity to screw up, which McGregor did recently when he called fellow UFC fighter Andre Fili a homophobic slur. This week, he apologized for that.