In the First Stop on Their World Tour, Both Conor McGregor and Floyd Mayweather Predict Knockouts
The hype train officially left the station in L.A. today.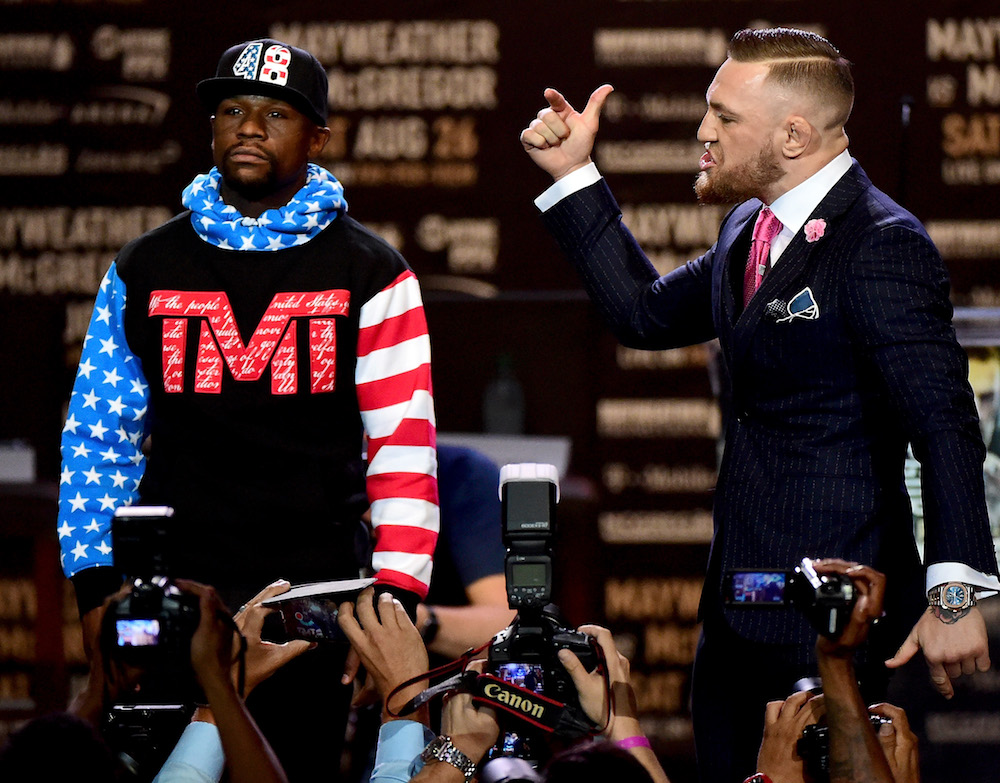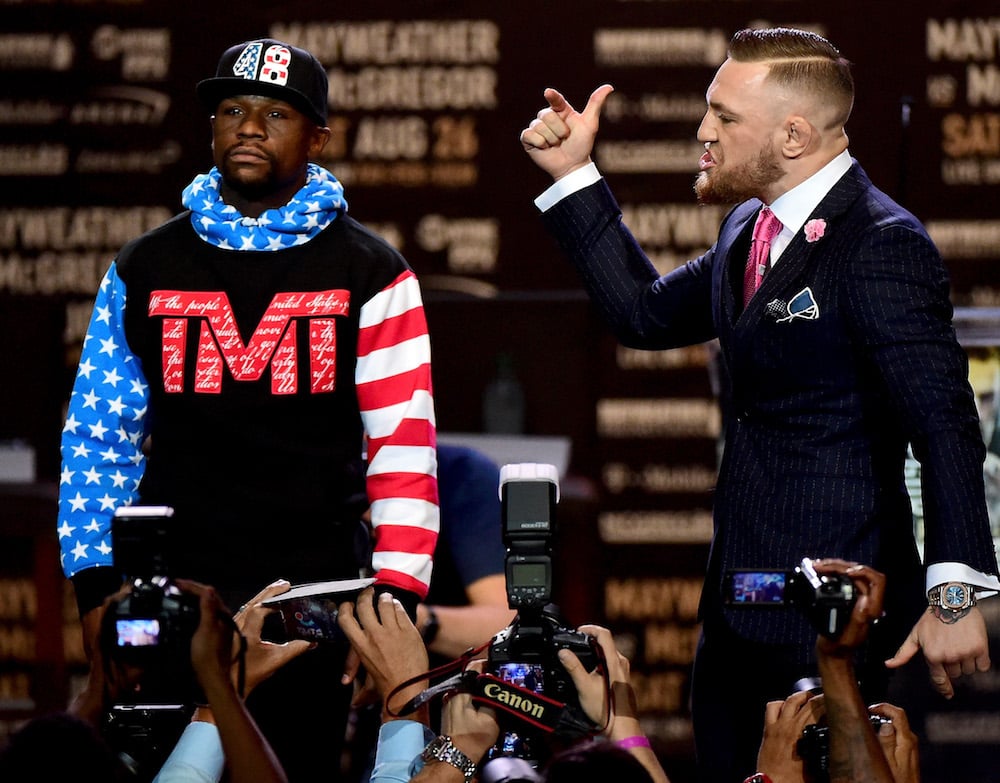 Conor McGregor and Floyd Mayweather met for the first time in person today, and each of them predicted victory in their upcoming mega fight via KO. The event took place at Staples Center in L.A., the first stop on a four-night, three-country tour that will have the hype train making stops in Toronto, New York City and London later this week.
McGregor, in a fine suit with a bright pink tie, took the stage first and vamped for the crowd, stalking the stage as cheers filled the arena. Then came Mayweather, who cut a path to the stage through the fans. A stare down followed, with a statue-like Floyd watching McGregor bark at him and then dance in front of him. If it was an indication of who was taking this fight more seriously, there little doubt that it was Mayweather. 
First to the mic was a Showtime Sports exec, followed by some guy from MGM Sports. They were boring as hell and the crowd tried to boo them off the stage. It didn't work.
Dana White took the stage next and introduced McGregor. "I'm absolutely honored to be here before you, to give you this great spectacle," he said
Then the shit talking start: "He's in a fookin' track suit. He can't even afford a suit anymore," McGregor said, referencing Mayweather's recent financial troubles. "He is fooked."
"His little legs. His little core. His little head. I'm going to knock him out inside of four rounds, mark my words." He added, "The movement, the power, the ferociousness, he's not experienced this."
Mayweather took the podium next without McGregor's energy, but with the same level of confidence. "I still got it," he said. "I don't give a fuck if it's a ring, I don't give a fuck if it's an Octagon. Put me in there and I'll kick ass."
"I ain't back down from no mothering fucking body. You line them up and I knock them down like bowling pins. On August 26 I'm going to knock this bitch out too." 
Mayweather ended with a pretty good line:"God only made one thing perfect and that's my boxing record." 
Then it was time to get close. 
The whole thing was over inside of 40 minutes. 
Style-wise, McGregor won on points .While Mayweather wore a red, white and blue hoodie emblazoned with his TMT (The Money Team) logo, the Irish UFC superstar rocked a natty custom suit with the words "fuck you" in place of pinstripes. Nice.
In other news, the price of the pay-per-view megabout will be the same as Mayweather vs. Manny Pacquiao: