Conor McGregor and Nate Diaz Are Close to Completing a 'Trilogy' With a 3rd Fight
Bring it on!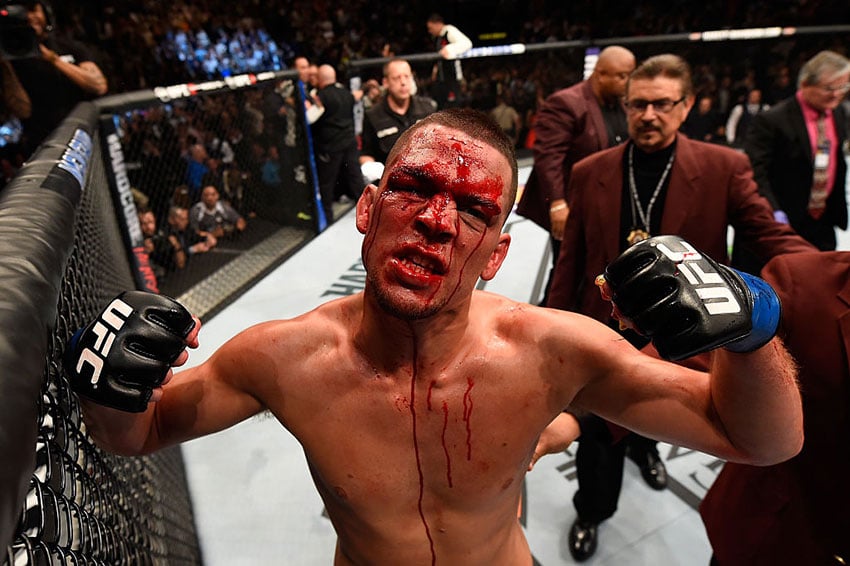 Apparently Nate Diaz and Conor McGregor can't quit each other. Reports from some sources, including the Irish Independent, indicate the UFC fighters are ready to enter the Octagon again, and possibly before the end of 2017.
Diaz beat McGregor, then McGregor came back and took him down. Now with his Floyd Mayweather loss money in the bank, it seems like the Notorious One is ready to add a few more dollars to the pile.
The Independent and the Sunday World report that McGregor is set to sign some kind of agreement to fight Diaz in Vegas on December 30, 2017. It's even rumored that acquaintances and relatives of the Irish fighter have travel plans in place. 
It seems like an odd choice for McGregor given his boxing match with Mayweather was such a huge event—in spite of the fact Diaz presents a formidable threat, it would be kind of an anticlimax. 
That said, there are worse ways to ride out the days before New Year's than getting plowed in Vegas and watching world-class MMA. 
Besides, with the fighters even at 1-1, it's time for resolution.
h/t Independent