Conor McGregor Nearly Brawled With Floyd Mayweather, Paulie Malinaggi and a Random Heckler in Las Vegas
Dude is ready to FIGHT.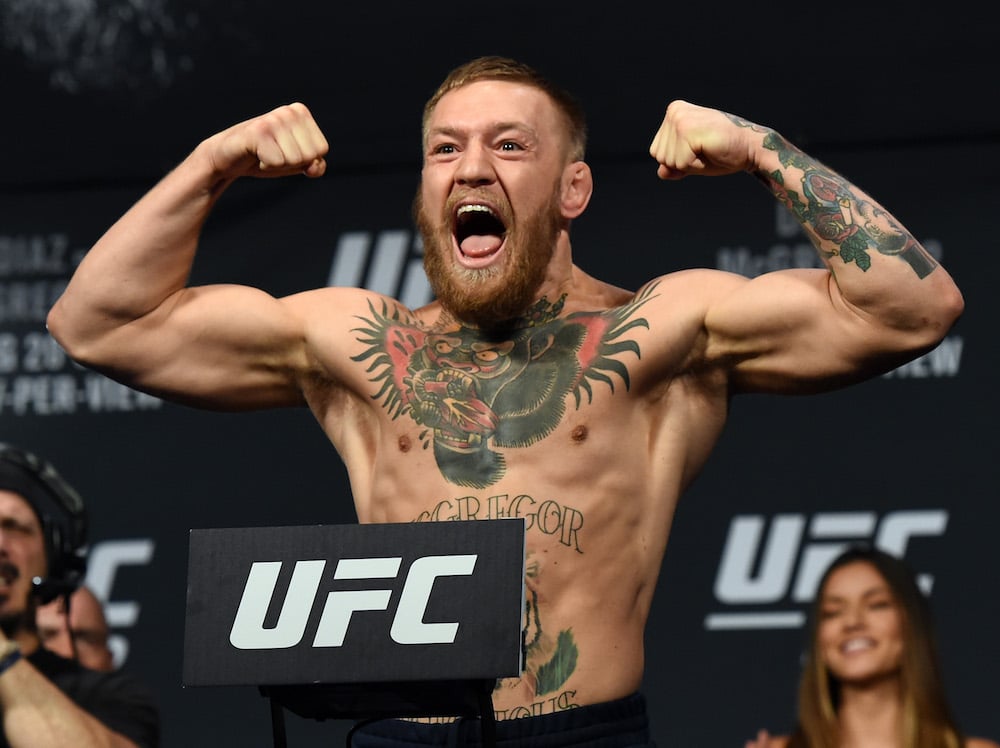 With only a few days remaining until the first boxing match of his career, Conor McGregor is ready to start throwing punches. The UFC superstar is in Las Vegas ahead of Saturday's fight and he's nearly come to blows at least three times that were caught on video. 
There was the confrontation with Paulie Malignaggi, the retired boxer and short-lived McGregor sparring partner. Malignaggi quit working with McGregor after the Irishman's camp leaked pictures of him appearing to kick the shit out of Malignaggi in a sparring session. 
"I actually beat his ass," Malignaggi claimed in response to the photos. On Tuesday, he confronted McGregor in Las Vegas, repeatedly telling him "bring his balls" to the fight on Saturday. "You got your ass whooped," McGregor shot back. 
McGregor also had a brief run-in with Mayweather's crew outside T-Mobile Arena. As McGregor's team arrived, Mayweather's was departing. They crossed paths and, naturally, there was some cursing, pushing and macho posturing. 
McGregor explained that the confrontation was over a cancelled face-off. 
"There was a face-off (scheduled), then there was no face-off, and then I saw him and said, 'What, are you afraid of a face-off today?' McGregor explained. "He didn't say anything, but then the goons, the big goons that he surrounds himself with started pushing and shoving.

"And then it was just a pushing and shoving contest, and that was it. Nothing really happened. I didn't hear what his response was. It just became a pushing and shoving match."
It wasn't just the pros who McGregor was getting testy with either. He nearly had a run in with a heckler who repeatedly told McGregor, "You's a bitch."
McGregor is clearly ready to fight. What he's not ready to do is predict when this fight will end.
"I believe I am going to knock him down in the first round because be sure I am going to start fast," he said. "After that, maybe I will toy with him for two or three rounds and it's possible the referee will have to step in and stop it."
Mayweather, on the other hand, doesn't believe he'll need the help ending this fight from the referee or the ringside judges. 
"The fight is not going the distance, no matter what he says. He's getting knocked out," Mayweather said.