Conor McGregor Could Be in Danger After Reports He Was in a Pub Brawl With Irish Gangsters
Oh boy.
" tml-render-layout="inline
Conor McGregor's star has risen as a fighter in part because he gives the impression—even in one of his perfectly-tailored suits—that he could take on anyone and win. If reports from Ireland are true, he may have acquired an enemy invulnerable to a solid right hook: The Irish mob.
Australia's news.com.au indicates McGregor has been on the receiving end of threats from some pretty bad guys after he mixed it up at a pub near the Dublin neighborhood where he grew up. Not just average aggressive drunks, either:
Irish police are aware of claims McGregor allegedly assaulted a man with ties to Kinahan lieutenant Graham "The Wig" Whelan — one of the country's most feared gangsters who was a key player in a long-running feud which claimed 16 lives in the early 2000s.

One report suggested the man, who is in his 50s, is Whelan's father.
McGregor allegedly punched two other men as well.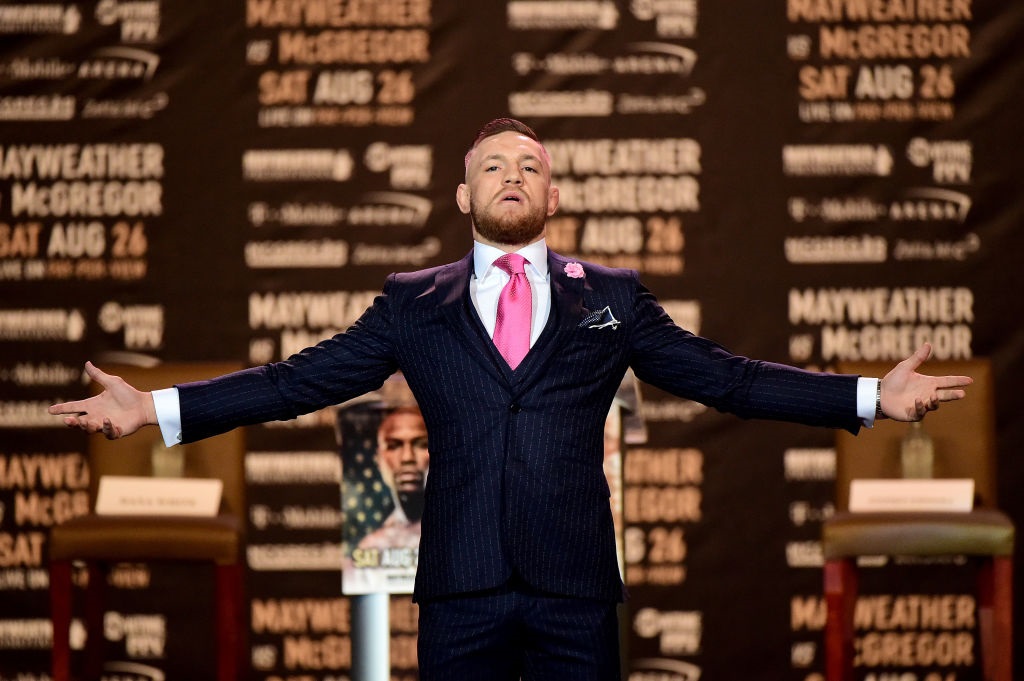 The UFC's Dana White said he doesn't believe it, but following a screaming front page from an Irish paper about a "Top Celeb" who "Punched (a) Mobster's Dad," McGregor seemed to lean into the story with odd Instagram video above, captioned only "The celebrity." 
A member of the Gardai (Irish law enforcement) told English media that no reports were filed about the incident, but that may be meaningless if mob guys were involved—they'd prefer to handle it their own way.
Plenty of Irish social media users absolutely believe it happened and some definitely think McGregor might want to watch his back.
https://twitter.com/TalkMMA/status/935486381945688064
I'm still yet to see the footage of McGregor allegedly beating up a local in an Irish pub, but if true, that's bad, bad news for him.

— Daniel Blackham (@DanBlackham_) November 27, 2017
Has to resort to winning pub brawls because he failed miserably at boxing and doesn't have the stomach for any more Diaz, nor Khabib or Ferguson. 🤨https://t.co/AM7Ep6G0bm

— "Hater" Dave (@BoxingAsylumWhy) November 27, 2017
https://twitter.com/ReppinTheGreen/status/935534627732819968
If McGregor did as alleged and is now a marked man, we might see a judicious move elsewhere soon, like the United States.
Though it might be a good idea to avoid Boston.