Conor McGregor Has Been Stripped of His UFC Featherweight Belt
Even stranger: he hasn't made any public comment about it yet.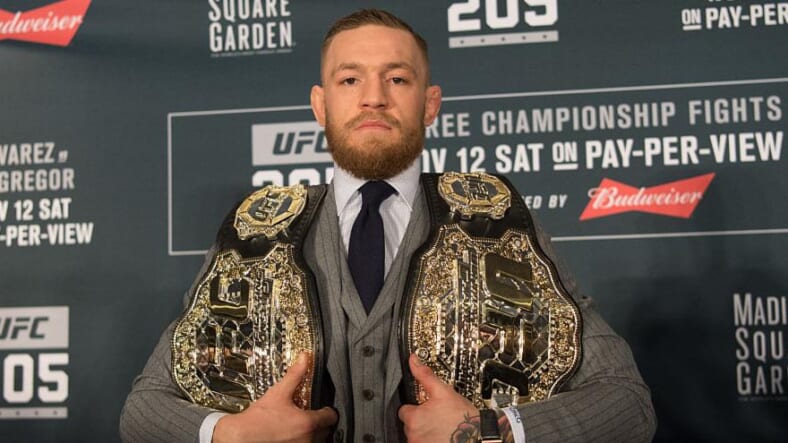 Getty Images
Conor McGregor is back to holding a single title belt. The UFC announced that McGregor had given up the featherweight belt on Saturday's UFC Fight Night. He remains the MMA promoter's lightweight champion. 
Fox Sports reported that McGregor essentially had to give up the belt due to sudden shifts in the next big event:
McGregor gave up the belt out of necessity as the UFC scrambled to find a last-minute main event after light heavyweight champion Daniel Cormier suffered an injury that forced him out of his bout with Anthony "Rumble" Johnson on Dec. 10 in Toronto.  
"Out of necessity" means there was no getting around it and apparently no hint of any impropriety anywhere in the mix. Still, perhaps one of the most surprising things is the fact that McGregor has yet to publicly comment about it. The Fox Sports report did state that his "his team was aware that the UFC would likely make this move to help save the card once the original main event was scrapped (…)."
With McGregor giving up the belt, UFC 206 becomes an "interim" featherweight title matchup between fighters Max Holloway and Anthony Pettis. 
The winner of that bout will face off with one-time McGregor foe Jose Aldo next year.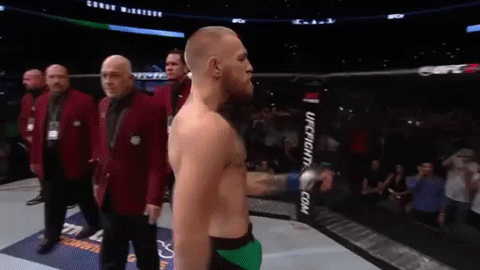 As for McGregor, he surely won't stop swag walking any time soon. In 2017 he'll also become a dad. It's highly likely that once that big life change occurs, he'll find time to step back into the Octagon at a trim 145 lbs and see about getting that belt back.
h/t Fox Sports