Conor McGregor and The Rock Share Love on Instagram, Have World's Strongest Bromance
This is heartwarming.
The Rock might be the biggest movie star in the world, with more money than a demigod, but sometimes he doesn't seem so different from you and me. Like when he stays in on Saturday night and streams a documentary on his laptop. 
Last Saturday, it was Notorious, the doc about Conor McGregor's journey from Irish nobody to UFC megastar. The Rock posted on Instagram about how much he liked the movie, writing, "Great insight into the DNA of this successful and smart business man. Best part of his success, is when you strip it all away – it will always come down to being the hardest worker in the room. Those roots never go away. Solid doc. Well done brother."

https://www.instagram.com/p/Bi_kAb5lX_f
Unlike you and me, when The Rock posts something, he gets a response from the celebs he tags. 
"Thank you Rock! Your work ethic is inspiring to me and I appreciate these words very much! Big respect my Uce," McGregor responded, using Samoan slang for "brother."
Must have been nice for McGregor to hear something positive after all the trouble he's been in for his violent outburst in Brooklyn last month. The Irishman is due back in court next month, but his return to the Octagon remains unclear.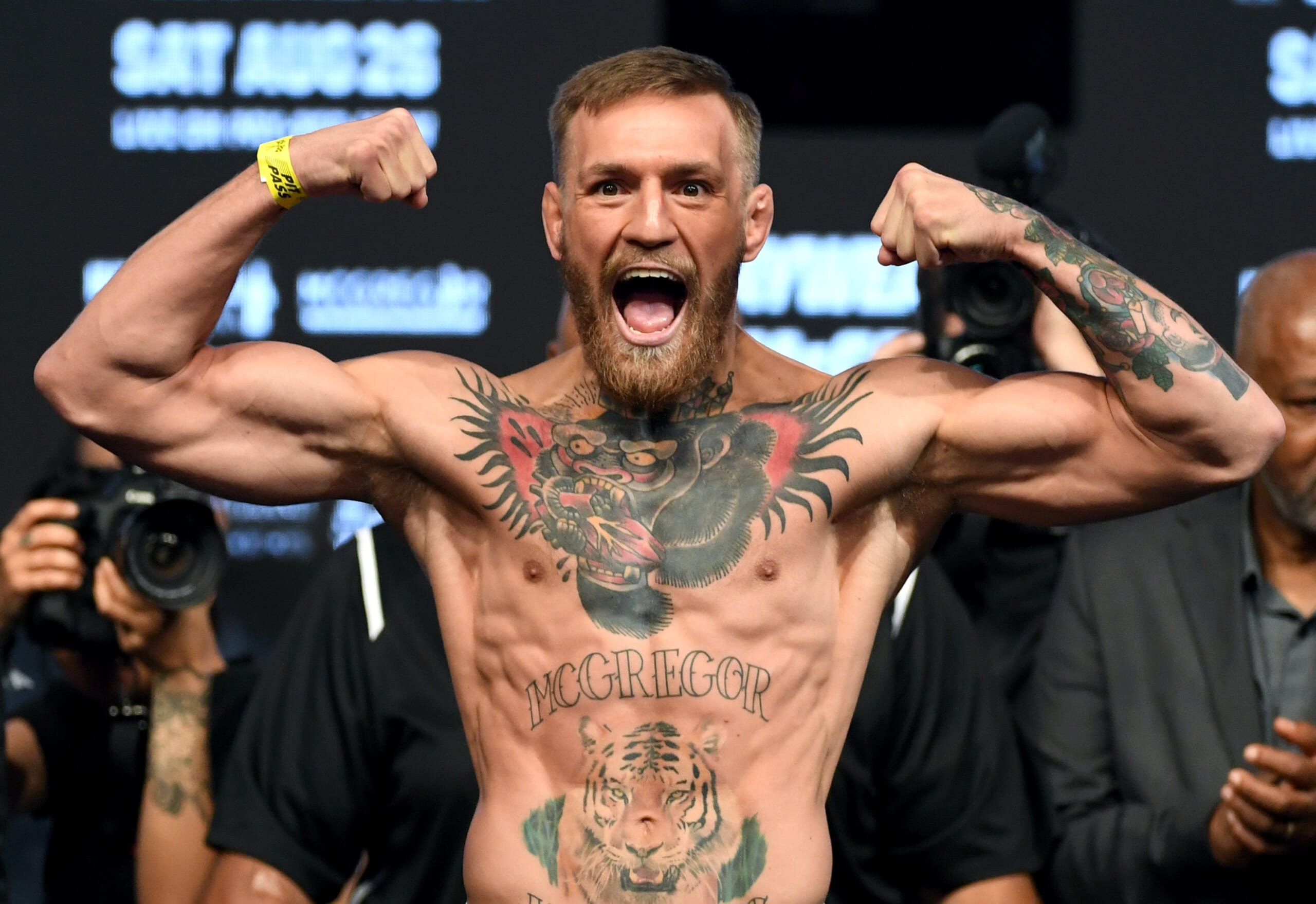 There are rumors that he and Khabib Nurmagomedov will mix it up in September. Dana White would no doubt love to make that fight, but he's also suggested that McGregor's future in fighting is on hold until the courts deal with him."He's gotta be punished by the law first. Let's see what happens in New York," he said a few weeks back. 
While he's waiting for his next fight, McGregor should be able to stay busy with other projects. For example, Liam Gallagher wants him for his next music video. Like The Rock, Gallagher came away from Notorious enamored with McGregor and now he's eager to work with the lightweight. 
I've just watched your film Conor McGregor biblical I want you to be in my new music video as you were LG x

— Liam Gallagher (@liamgallagher) May 19, 2018