Conor McGregor Hungry for UFC Comeback, Reveals Return Plans
"I am fighting again. Period."
Getty Images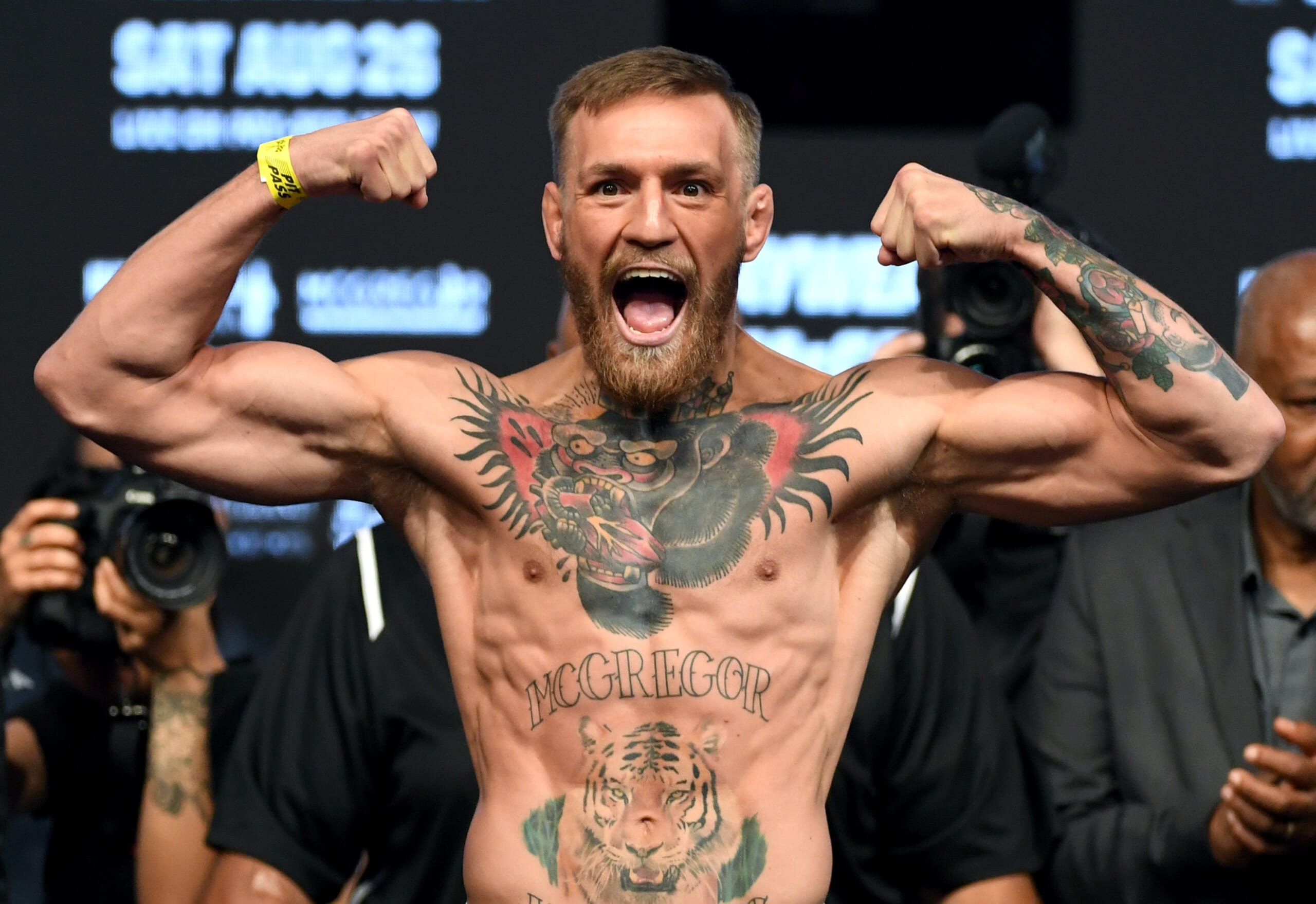 Conor McGregor, who hasn't stepped foot in the Octagon in 15 months, will fight again, he promised in an Instagram post Thursday. 
"I am fighting again. Period," he wrote. "I am the best at this."
McGregor wrote that he offered to fight Frankie Edgar at UFC 222, which will be held on March 3 in Las Vegas. "I was told there wasn't enough time to generate the money that the UFC would need," he wrote. "I was excited about bouncing in last minute and taking out the final featherweight, without all the rest of the stuff that comes with this game."
Edgar was initially slated to fight Max Holloway in a featherweight title bout. But Holloway pulled out with a leg injury, bumping the fight from the main card. Now Edgar will square off against Brian Ortega in a non-title fight. 
Edgar's manager Ali Abdelaziz disputes McGregor's claim. 
"When Max pulled out, I told the UFC, we'll fight Conor at any weight class he wants," Abdelaziz told ESPN. "The UFC told us they can't even get him to fight in his weight class."
"He's become just like Floyd Mayweather," Abdelaziz continued. "This guy doesn't want to fight. He does what Floyd Mayweather does. He just wants to stay in the media. He likes the attention, but he's not getting it because he's not fighting. He should have fought Frankie two years ago. He ducked him for two years. He's full of shit. He's a liar."
UFC head Dana White has suggested that the next fight for McGregor is the winner of the upcoming match between Tony Ferguson and Khabib Nurmagomedov.
"Yeah, I think he will fight the winner of this fight," McGregor's BBF Artem Lobov told the SevereMMA podcast. "The winner of that fight will be the true, true challenger and he will fight Conor for the belt … Like I said, he's the champion. So, you know, there will be a clear challenger decided April 7th and that's who Conor is going to fight. That's the way I see it."
Or Maybe Conor won't come back at all. "It was August and now it's September. I say it all the time, when you get that kind of money…" White told TMZ Sports. "Conor might never come back. It's a lot of money."
But after Thursday's Instagram post, McGregor sounds like he feeling the itch once again to compete. After all, you can only fly around on private jets and drive fancy cars for so long before it starts to get boring.