Cris Cyborg Challenges Ronda Rousey to Fight in the WWE, And We're Here For It
Is this how the two MMA stars finally fight?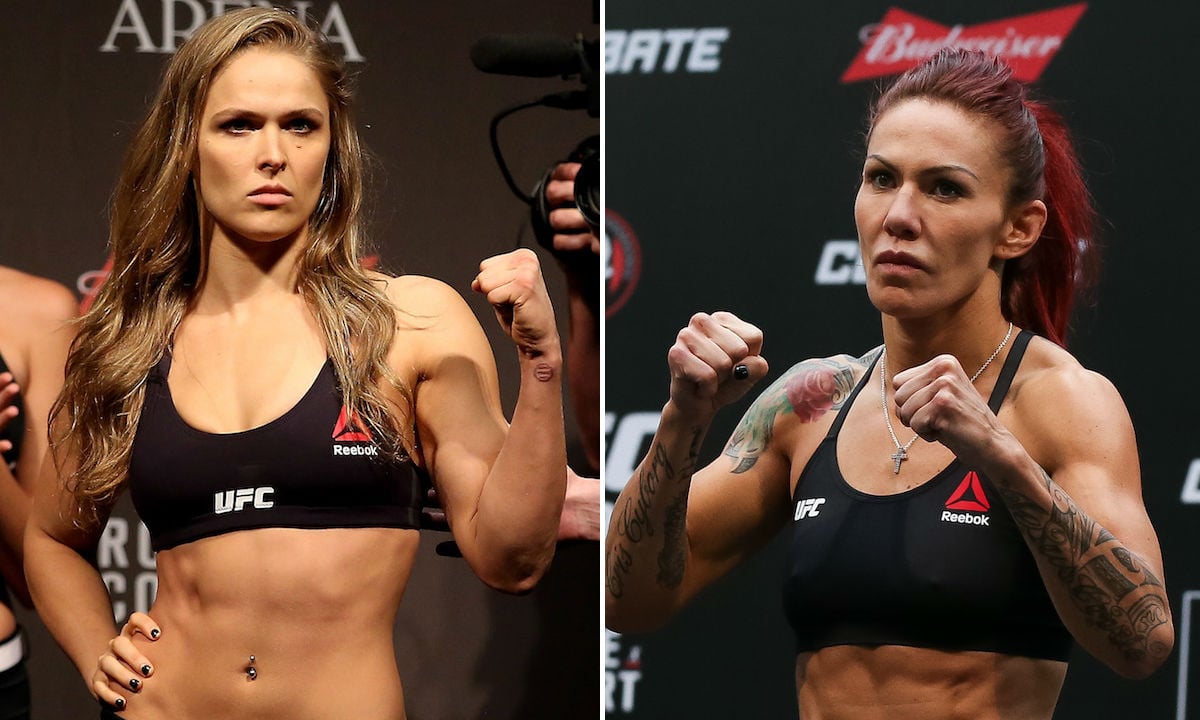 For years, fight fans have been eager to see Ronda Rousey and Cris Cyborg Justino, the two most dominant women in recent MMA memory, enter the cage together. And as much as Cyborg has tried to make that happen by consistently calling out Rousey, it hasn't happened. 
So the Brazilian is taking a new tact. On Sunday, Cyborg challenged Rousey to meet her not in the cage, but in the wrestling ring. 
The offer came after wrestler Gabi Castrovinci tweeted a video of her and Cyborg pulling off some moves in the squared-circle. 
Cyborg replied to Gabi's video with an offer of a tag-team match pitting her and Gabi against Rousey and any wrestler she wants to team up with. 
Goofy as this sounds, it's probably more likely than they two of them ever getting together under the UFC banner. After he defeat at the hands of Amanda Nunes, Rousey's career appears to be over. And even if it's not, it would be stupid for her get in the cage with Cyborg.
Plus, Rousey's long been rumored to have a future in the WWE. Hell, she's already made one Wrestlemania appearance. How about another?