Italian Model Claims Soccer Stud Cristiano Ronaldo Stuffs His Underwear To Beef Up His Bulge
Talk about a low blow.
" tml-render-layout="inline
Italian model and reality star Elisa De Panicis Agnelli is bulge-shaming soccer superstud Cristiano Ronaldo by claiming that the world's highest-paid athlete stuffs his underwear for photo shoots. 
Agnelli, who was romantically linked last year to the Real Madrid star and sometime Armani underwear model, landed the low blow during an interview on Chilean TV.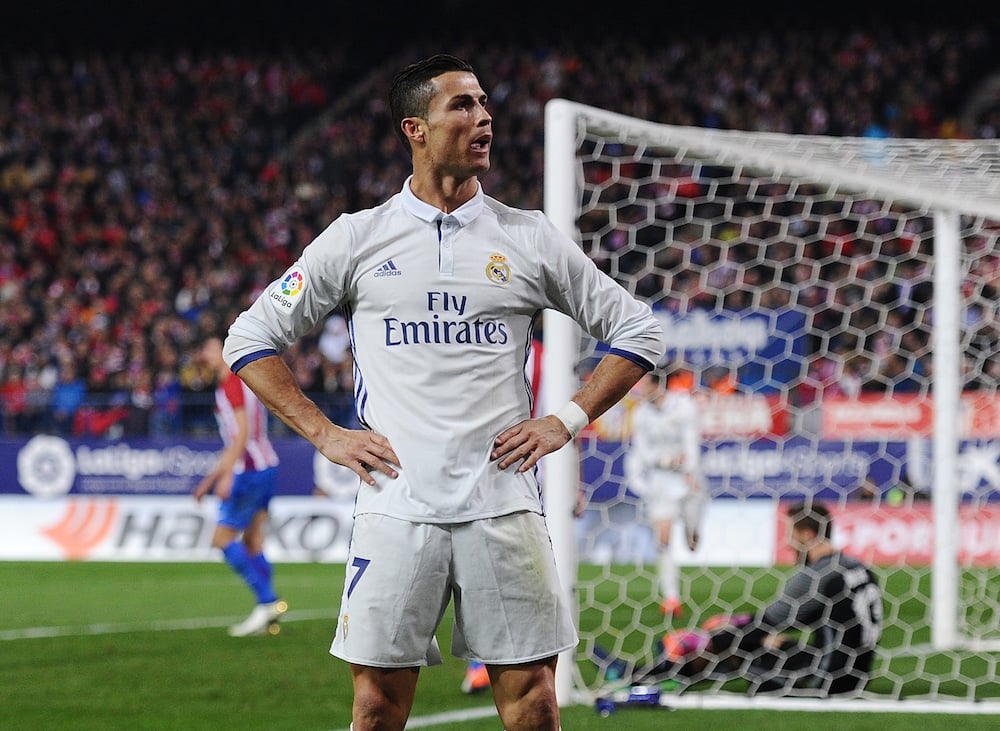 "Ronaldo uses filling to make his penis look bigger," Agnelli said on Doble Tentación.
The model claims she met Ronaldo while partying in Ibiza, and reached out to him first. 
"I got his number and I sent him a message," she said. "We had fun and we had a good friendship, but not anything special."
Damn, their hookup wasn't "anything special" AND she bulge-shames him on Chilean TV? That's cold. Bet Ronaldo's ex, former Maxim cover model Irina Shayk, would never insult the dude's junk in public. 
But hey, at least Agnelli's Instagram is still straight fire. Check out some of her hottest shots here:
" tml-render-layout="inline
" tml-render-layout="inline
" tml-render-layout="inline
" tml-render-layout="inline
" tml-render-layout="inline
" tml-render-layout="inline
" tml-render-layout="inline
" tml-render-layout="inline
" tml-render-layout="inline
" tml-render-layout="inline