Dana White Says Mayweather vs. McGregor Broke PPV Records With a Mind-Boggling 6.5 Million Buys
That's going to mean a hefty payday for the two men in the "Money Fight."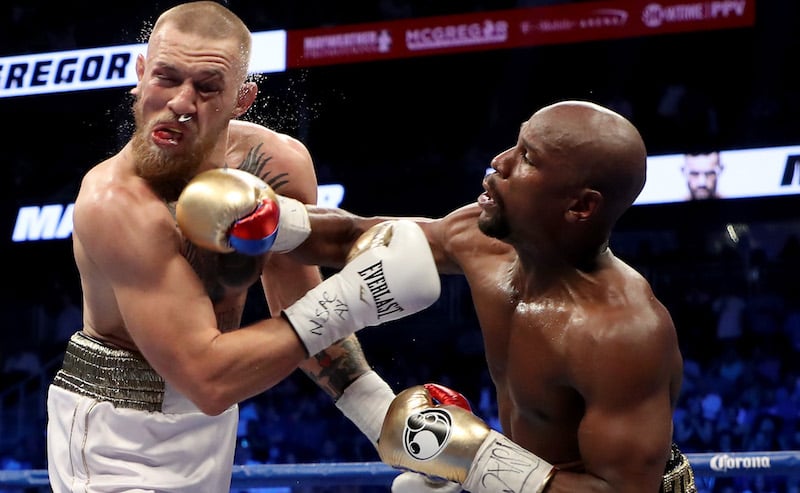 Now that the mystery of who would win the megafight between Floyd Mayweather and Conor McGregor is behind is, the most intriguing question remaining around the "Money Fight" is just how much these guys are going to get paid.
And the most necessary piece of information to answer that question is how many people bought the fight on pay-per-view. UFC head Dana White says it was 6.5 million, a record-breaking total that would result in astounding paydays for both fighters.
White's comments about the PPV total may have slipped out by accident. They were made to Snoop Dogg and retired UFC fighter Urijah Faber, the commentators for a UFC realty show, and uploaded to Instagram by Sports Illustrated's Mike Dyce. 
If that number turns out to be accurate, then the previous PPV record, set by Mayweather's 2015 fight against Manny Pacquiao, would be shattered by a million. It would also ensure that the fighters bring home much more than the fight night payouts of $100 million to Mayweather and $30 million to McGregor. 
Not everyone is so thrilled about the PPV numbers though, specifically those who paid to the see the fight but we're able to. Streaming issues across the country on Saturday night have led one group of fans to sue Showtime. The UFC is trying to avoid the same problem by offering refunds to fans who bought the bout through the UFC's Fight Pass service. 
Let this be a lesson to anyone who spent $99 for the "Money Fight." Go rogue next time and join the nearly three million pirates who watched the fight for free.