Dana White Stokes Conor McGregor vs. GSP Rumors: 'Never Say Never'
It's the biggest fight the UFC could make, but will it ever happen?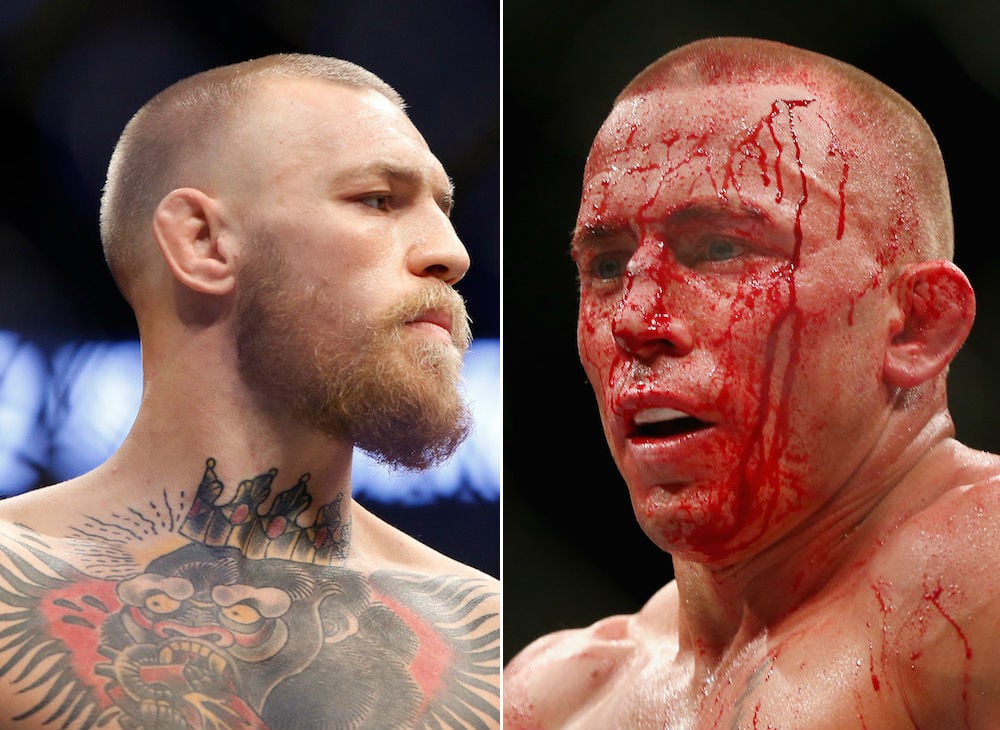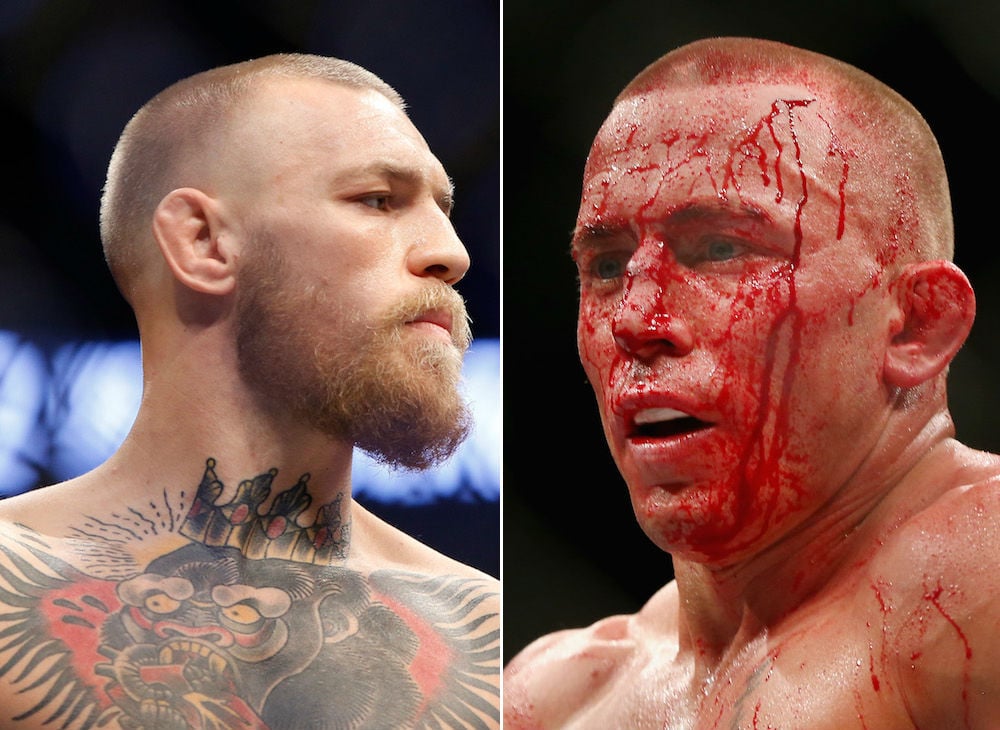 On Saturday, for the first time in a long time, the UFC had a huge night that did not involve Conor McGregor. UFC 217 saw three titles change hands and the return of an all-time great in Georges St. Pierre, who submitted Michael Bisping in his first fight after four years away from the sport.
GSP's win and his status as one the UFC's most famous faces immediately started the rumor mill churning: Could he soon find himself in the Octagon with McGregor?
It's easy to write off the idea after GSP fought at 185 pounds, 30 more than the 155 pounds McGregor weights. In fact, UFC president Dana White nearly did just that in a recent interview with TMZ. But then he caught himself.
"No, Conor and him won't…Listen, I never say never," White said. 
White's right on both accounts. A fight between McGregor and GSP is unlikely, but it's also impossible to write off. McGregor has shown a willingness to step out of his comfort zone to take on big-name fighters for big pay checks. His boxing match against Floyd Mayweather is the clearest illustration of that. But he also stepped up to 170 pounds to fight Nate Diaz. And the size difference between McGregor and GSP may be oversold anyway.
https://twitter.com/JESnowden/status/927200560473927680
White might think a fight between these two superstars is unlikely, but there's little doubt that it would be lucrative. Not just for the UFC either. Vegas is already trying to get people hyped for this hypothetical match up by releasing odds. Bovada started it off by listing GSP as a slight favorite over McGregor. 
Most people don't see it that way. The younger, smaller and less technically proficient McGregor would get smoked, most people think.
"He's gone against a lot of other great strikers in his career, and I don't think Conor McGregor is gonna be big enough or has the wrestling prowess to stop the takedowns of a Georges St-Pierre," UFC commentator and former fighter Kenny Florian said on his podcast. 
Bleacher Report's Jonathan Snowden concurs: "Not only would his size pose problems for McGregor, but his skill set is strongest where the Irish superstar is weak. It's easy to imagine the new middleweight champion, a man who just survived flush punches from a 185-pound man, walking through McGregor's vaunted left hand, blasting a double leg takedown and hitting The Notorious until someone decides to find mercy in their heart and stop the fight."
As we know though, McGregor loves nothing more than a challenge. Never say never.