Dana White Calls Ronda Rousey 'Psychotically Competitive', Says Conor McGregor Is Out for Most of 2017
The UFC president revealed the reason behind Rousey's media blackout ahead of her fight against Amanda Nunes.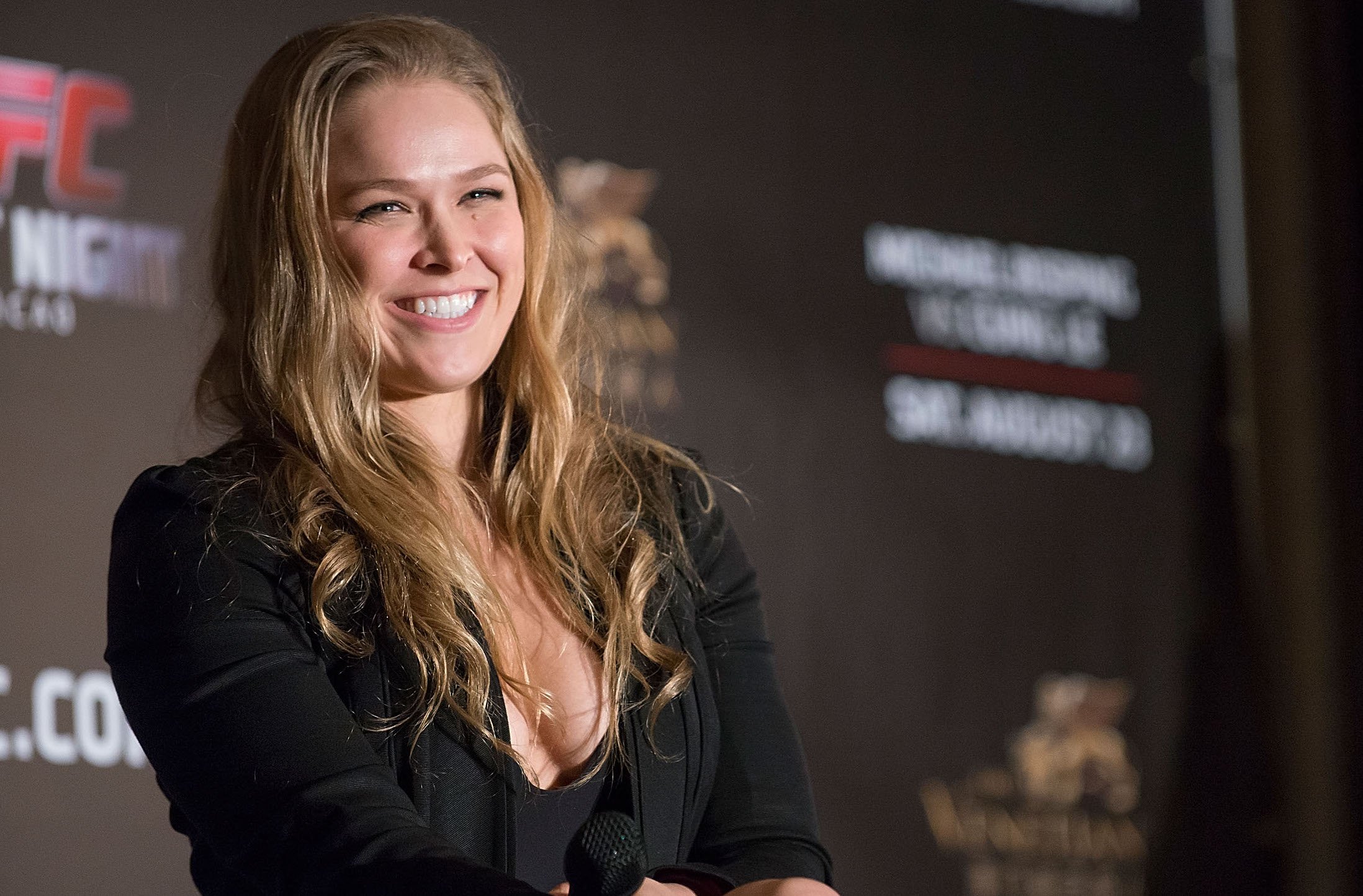 Dana White got desperate on Wednesday. For the first time in two years, the UFC president presided over an old-fashioned media scrum meant to gin up headlines for UFC 207 on Friday. 
There's a reason why he hasn't done that in so long. Typically, the headliners makes the headlines, but the biggest name in Vegas has been silent in the lead up to her first fight back in nearly 14 months. 
So naturally, Ronda Rousey was the most popular topic during White's chat with the media. Asked why she was allowed to avoid cameras at all costs, White said she earned the right by doing so much for the UFC earlier in her career. "She's done a lot … she's never asked for much. She asked for this, and we said yes," he said.
White added that he doesn't know why Rousey is so intent on staying away from the media, but it probably has something to do with her being "psychotically competitive." Hell of a compliment.
Don't expect Rousey's demands to become popular around the UFC though. White said, in the future, "If somebody doesn't want to show up for a press conference I'll pull them from the card."
That type of favoritism isn't sitting well with other fighters. Take T.J. Dillashaw, who didn't have the luxury of sitting out the press conference portion of the pre-fight promotion. He criticized White and the UFC for giving too much leeway to its biggest stars.

"They are creating fighters to be bigger than the UFC. Dana has always said that no one fighter can be bigger than the promotion, and it's happening," he said. 
"Look at Conor McGregor, he makes his own decisions. He does what he wants. He gets the fights that he wants."
Speaking of McGregor, the UFC's lightweight champ came up during White's Q&A session and he said the loud-mouthed Irishman won't be getting into the Octagon any time soon. 
"Conor is not in my plans for the next ten months. Listen, we run a business where we make fights. I know who's available, I know who's not available, right? Conor told me he's not available for ten months."
Instead of fighting, McGregor plans to help his girlfriend through her pregnancy for much of 2017. By the looks of his Instagram page, he's also going to spend a lot of time getting drunk. 
" tml-render-layout="inline
" tml-render-layout="inline
" tml-render-layout="inline