UFC Threatens to Sue Manny Pacquiao Over Proposed Conor McGregor Fight
Dana White sounds worried about his biggest star bolting the UFC.
Getty Images
Manny Pacquiao's dream of returning to the boxing ring with a megabout against UFC superstar Conor McGregor, and walking out of it with a huge paycheck, might actually cost him. At least if UFC president Dana White follows through on his threat to sue the 38-year-old Filipino legend. 
On Saturday, after Pacquiao said he and McGregor were negotiating the terms of the fight, White responded with his threat. "That would be weird, because [Conor's] under contract with us," he said. "If that's true, I will be suing Manny Pacquiao and whoever's representing him. So, I'm assuming that's not true."
Pacquiao's promotor Bob Arum confirmed the talks, but portrayed them as old news. He added that if Manny and McGregor do get in the ring together, it won't look anything like McGregor's fight against Floyd Mayweather.
"If I promoted that fight, I would tell everybody upfront 'Guess what, it's not a fucking fight. It's a spectacle,'" he said. "If you want a spectacle, you can watch it. But one thing I would be sure of is Manny wouldn't carry McGregor the way the other guy did."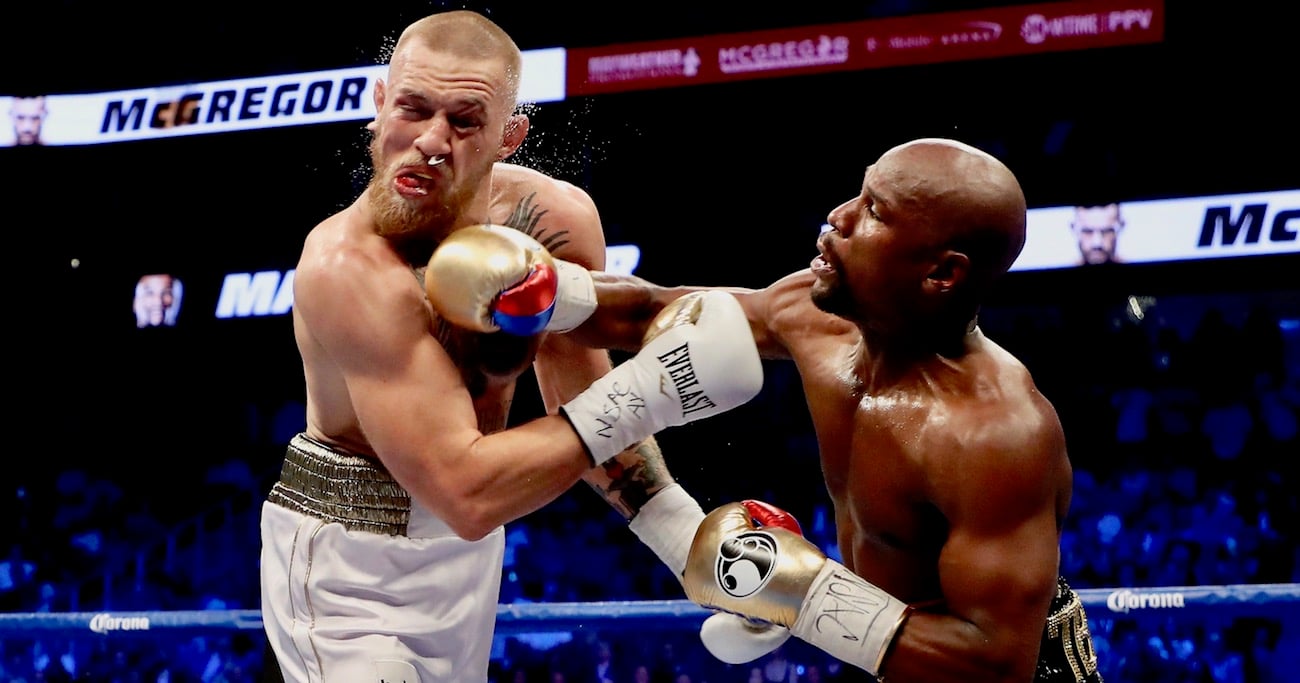 Arum's essentially saying that Pacquiao would wipe the floor with McGregor and at least one expert appears to agree. In an interview with MMA Junkie, oddsmaker Joey Oddessa said he's put Pacquiao at -380 and McGregor at +300. 
He added that Pacquiao's last fight, a lose to Aussie Jeff Horn, would have some people thinking McGregor stands a chance. That would be good for the hype machine and good for Vegas, but it would not be true. Remember, McGregor got TKO'd by a guy known for his defense and his brittle hands. Hard to imagine he'd stand a chance against this guy.
https://www.youtube.com/watch?v=6xrVNCajEj4
One person who's not concerned about the odds though is McGregor. The Irishman recently said that he plans to fight in 2018, he's just waiting for an opponent who is worthy of facing him. "At this stage of my career, as it has been for the majority of my UFC career, potential opponents must lobby for fights with me," he said, according to The MacLife. "We could see Conor McGregor anywhere."
The only detail he's concerned about is how much he gets paid. "I have every intention of fighting in 2018 if my compensation and business development endeavors accurately reflect my influence on combat sports," he said. 
Private jets don't come cheap. 
https://www.instagram.com/p/BcQgsUgAjvi