Watch This Viral Clip of Danica Patrick Clapping Back At Booing NASCAR Fans
"I'm a f*cking person. I have feelings."
Danica Patrick via Instagram
NASCAR fans can be like the IRL version of YouTube's comments section, and when an post-qualifying autograph session ended at last weekend's Pocono 400 race, they expressed their displeasure by booing drivers.
https://www.instagram.com/p/BVDdBnFBN2L
Danica Patrick, who has been a lightning rod for criticism her entire career due to the combination of her gender and her absence from victory lane, decided she'd heard enough and was captured on Facebook Live addressing the disgruntled autograph seekers.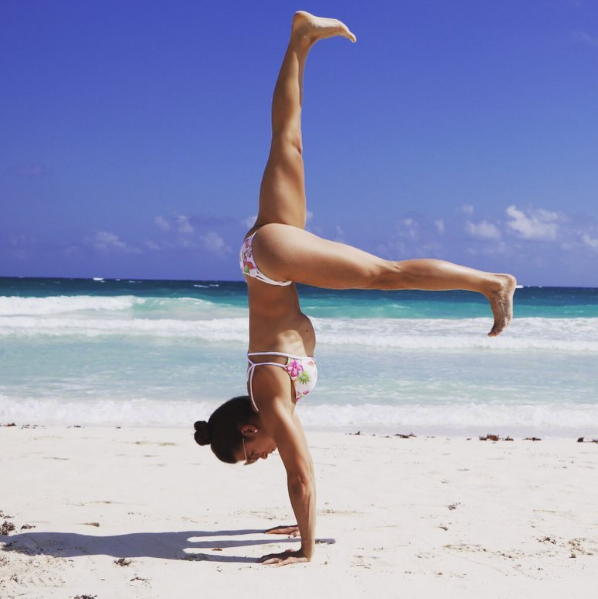 She can be seen on the video telling them, "Since I'm old, instead of taking the booing, I want to tell you, I'm doing the very best I can," Patrick said. "If you're a real fan, you know that I'm not just like…my job is not to sign autographs, right? My job is to drive a car and to tell the crew chief what's going on. I don't appreciate the booing. It hurts my feelings. I'm a fucking person, you know what I mean? I'm a person, too. I have feelings. When you boo me, it hurts my feelings. Please just be supportive fans. I'll do everything I can. …I can only do so much. …So please understand that."
After a recently settled legal battle with sponsor Nature's Bakery, and the upcoming retirement of Dale Earnhardt Jr., Patrick is reportedly eyeing the exit and events like this will likely only make her decision easier.
Patrick has written a book, Pretty Intense, that is scheduled for a December release. It is about "The 90-Day Mind, Body and Food Plan that will change your life," hinting at Patrick's interests outside her day job piloting a Stewart-Haas Racing Toyota Camry stock car.
Patrick is romantically linked with fellow competitor Ricky Stenhouse Jr., who scored his career first win in Nascar's top Monster Cup echelon earlier this season. At age 35, Patrick may well be considering moving on to the comforts of her workout and diet advice lifestyle.
Earnhardt has already announced that he and his interior decorator wife will appear next year in a new DIY Network home renovation show, in which they will renovate a dilapidated historic home in the Old Town district of Key West, Fla.
Patrick went on to finish 16th in the Pocono race.
h/t: USA Today