Danica Patrick's Dad Is Taking Shots at Aaron Rodgers Over NFL Anthem Protests
"No kneeling in NASCAR!!"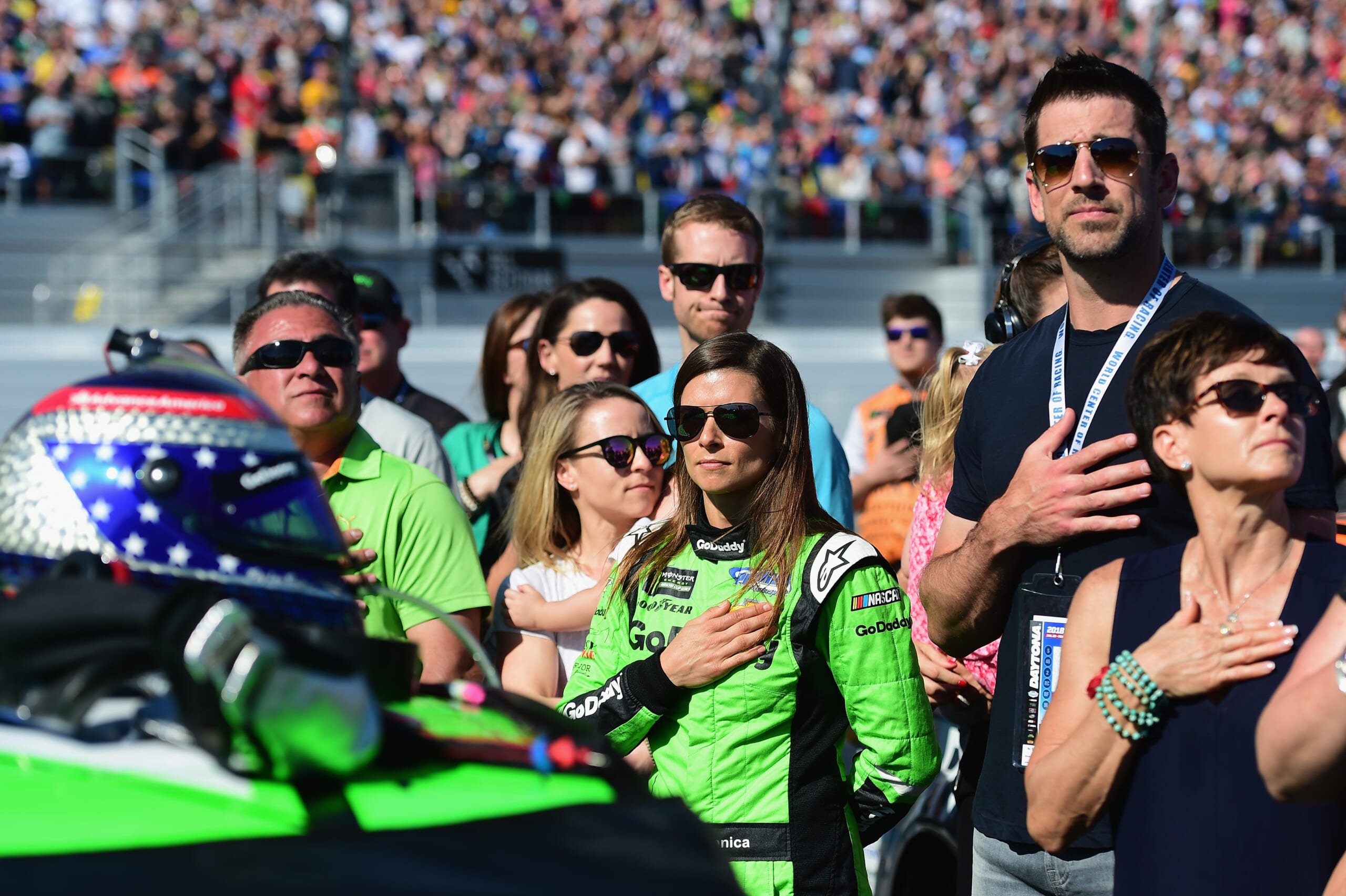 Danica Patrick and Aaron Rogers haven't been dating long, but there already appears to be a potential rift in their new relationship. It's Patrick's dad. 
Like many Americans, T.J. Patrick, who guided his daughter from go karts to Indy Cars to NASCAR, spent much of last year complaining about NFL players who kneel during the national anthem. 
"Can someone please tell me what they are protesting?" he posted on Facebook at one point, apparently unaware that the players such as the 49ers Eric Reid had attempted to answer that question time and again.
Rodgers, on the other hand, was more understanding of his colleagues. Though he never knelt himself, he did express some empathy for players who were using their platform to speak out against police brutality and racial inequity.
"It's never been about the national anthem," Rodgers said last year. "It's never been about the military. We're all patriotic in the locker room. We love our troops. This is about something bigger than that — an invitation to show unity in the face of some divisiveness from the top in this country and I'm proud of our guys."
"This is about equality," he added. "This is about unity and love and growing together as a society, and starting a conversation around something that may be a little bit uncomfortable for people. But we've got to come together and talk about these things and grow as a community, as a connected group of individuals in our society, and we're going to continue to show love and unity."
Rodgers would later post a picture of him kneeling with teammates during practice. 
All of that is the subtext to what T.J. Patrick put on Facebook after Rodgers accompanied his daughter to her last Daytona 500. Prior to the race, Rodgers stood with his hand over his heart, which Papa Patrick noticed. "No kneeling in NASCAR !! Hand in heart!!" he wrote. 
Awkward!