Danica Patrick Rips Claim That Women Are Not Strong Enough for F1
"That's just not true."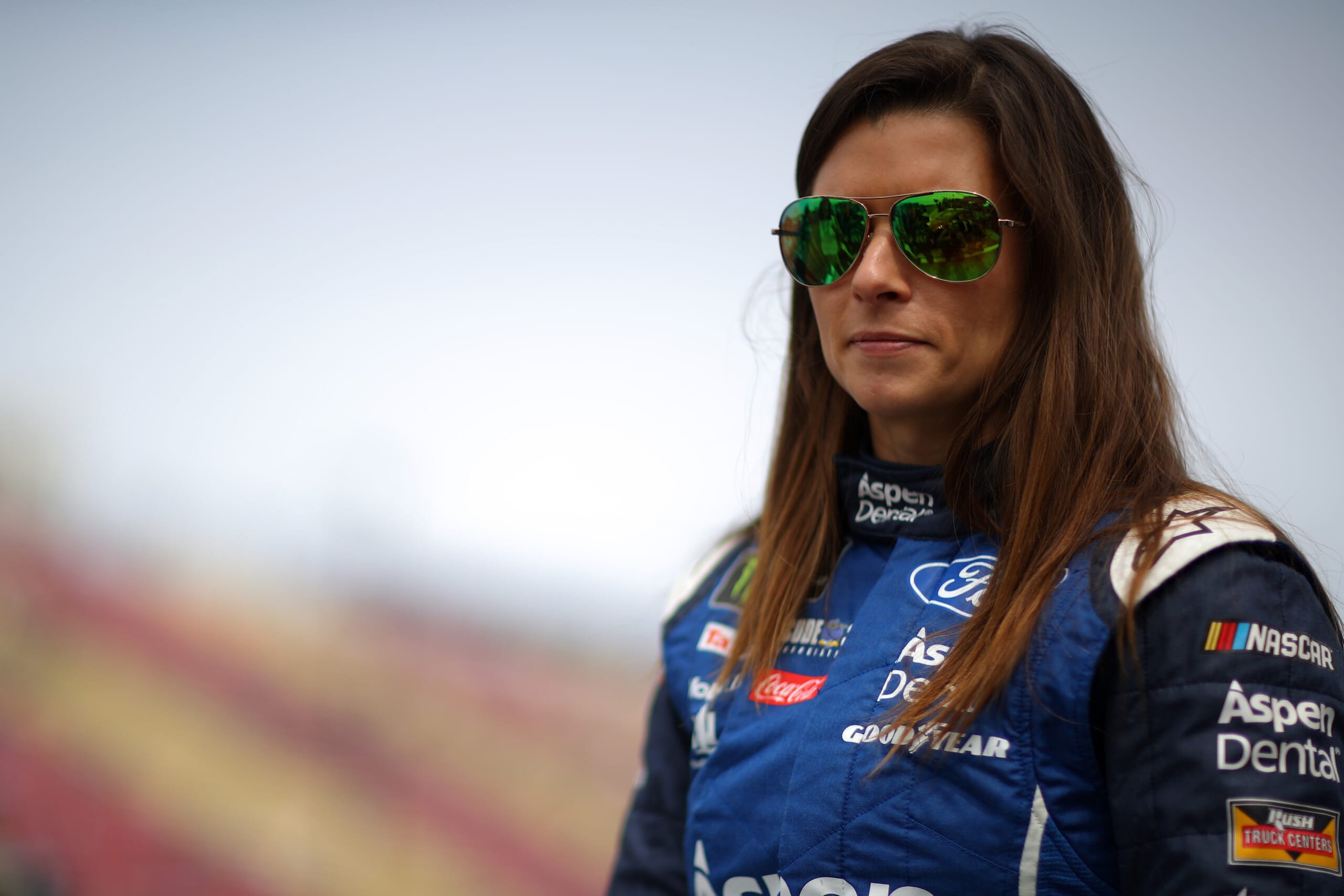 Are women too weak to drive Formula One cars? 
Yes, says Carmen Jorda, a former driver who is now a representative for the Fédération Internationale de l'Automobile Women's Commission. Earlier this week, Jorda came under fire for suggesting that women have trouble with F1 because they can't handle the physical aspect of driving the cars. Instead, she suggested women take up Formula E, the all-electric race series. 
"It's not for me to decide what's good for women or not in the sport. But in my experience, (in) karting, Formula 3, GTs, I think women are capable of good results in all those series. But in Formula 1 and Formula 2, I think there is a barrier which is a physical issue," she said. 
That comment didn't sit well with some female drivers, including Danica Patrick, who recently ran her last race at Daytona International Speedway.
"I don't buy into that," Patrick told the AP. "We are in a competition of repetition and staying calm and loosening up the death grip on the wheel, and staying focused and using your mind. These are the things that help you with endurance: Keeping a level head, keeping relaxed and having general fitness. If we were going for Olympic lifting, how strong can you possibly be? Then women would not win because that's not how our bodies are built. But that's not the game of racing."
Others joined Patrick is calling out Jorda, including Sauber test driver Tatiana Calderon. "I don't think there is a physical barrier," Calderon said. "Obviously women and men are different and we have a little less muscle mass, but I can make up for that with training."
Dear @CarmenJorda, I am fed up of you putting women down. Women do not need a separate championship and if women want to strive for F1 then they should. I'm sorry that you don't have what it takes to be a racer but don't put other women down it about. Let them live their dreams.

— Bron🏁🎃 (@bronxpree) March 5, 2018
https://twitter.com/bondiamia/status/970626978750586880
@CarmenJorda you and I are both members of the FIA Women's Commission, designed to encourage women and girls into Motorsport, a highly competitive environment for all concerned. Your comments today belittled the quality of the field in @FIAFormulaE and it's competitive prowess.

— Leena Gade (@Leena_Gade) March 6, 2018
Some men called out Jorda too. Former F1 driver Jenson Button tweeted that Patrick is stronger than he is and physical differences between men and women have nothing to do with success in the sport. 
Oh Carmen, you're not helping proper female racing drivers with this comment. Ask @DanicaPatrick about being 💪🏽 enough to drive a race car! She'd kick my butt in the gym & she's probably as strong as any driver on the F1 Grid right now. Physical barrier is not your issue Carmen https://t.co/hbyMzrCypg

— Jenson Button (@JensonButton) March 6, 2018