Daniel Cormier Stuns Stipe Miocic With First-Round Knockout to Win UFC 226
Brock Lesnar stormed the stage to challenge the winner.
Daniel Cormier is on top after winning the heavyweight belt at UFC 226, and there's no getting around that. His victory over Stipe Miocic—a truly formidable opponent who looked ready for whatever Cormier might deliver—put him in contention for true UFC greatness.
Cormier is now champ in two divisions, and he's got his sights set on the Matterhorn of UFC heavyweight challengers, Brock Lesnar.
The decisive nature of the victory was just one of the many impressive parts of the match. Miocic brought some power into the first round and looked like he was a challenge. Cormier's right hand put a stop to that. 
To put it politely, Cormier was the lumberjack and Miocic was the tree. He looked ready for the logging truck when all was said and done. The victory was especially sweet because it was the first time in four years that Cormier had finished a match with such painful authority.
After the fight, Cormier was overjoyed. "I am 39 years old," he said, "and I've been second a lot of times, but today I finally accomplished everything from crying in this very same octagon last year—almost a year to the day—to becoming the UFC heavyweight champion."
Cormier barely had a chance to get his breath before he made it clear he's ready to take on whatever Brock Lesnar wants to bring. The big man was ringside for the match, then Cormier called him out.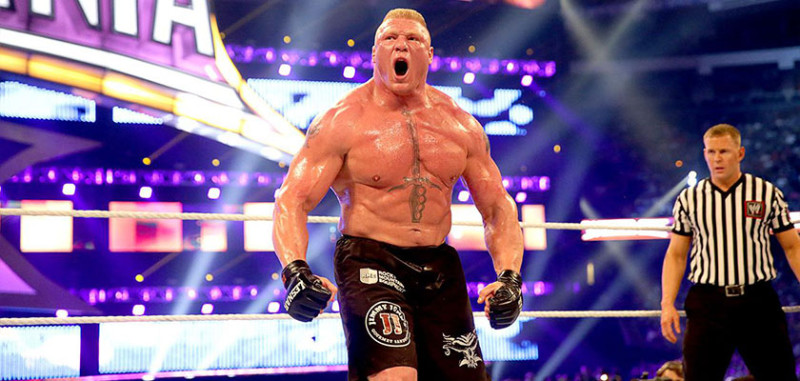 Lesnar barreled into the Octagon like a charging bull in a bespoke suit and pushed Cormier back. This gave the newly-minted champ no pause at all, as he said, "Shove me now and go to sleep later." 
For now, Daniel Cormier's victory has put him in the top echelon of UFC stars, and ensured a lasting legacy. 
If Brock Lesnar can evade the PEDs brigade, Cormier's next big challenge will be well worth the wait.