Supermodel Olivia Culpo and Danny Amendola Split Up, She Recovers With Instagram-Packed Vacation
According to one rumor, the former Pats receiver didn't like her nude modeling.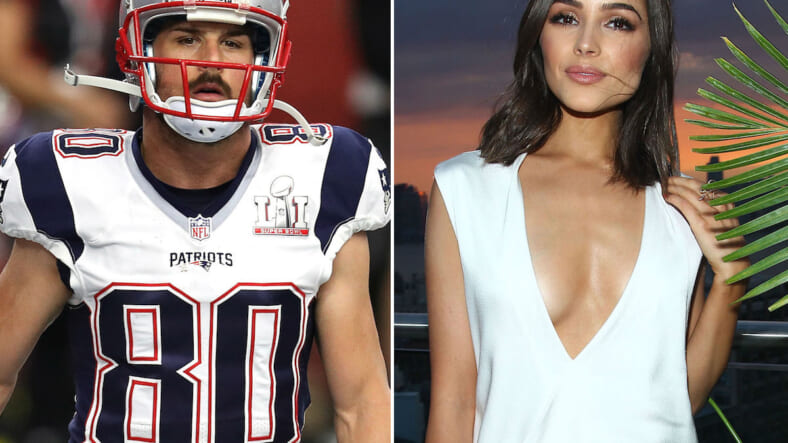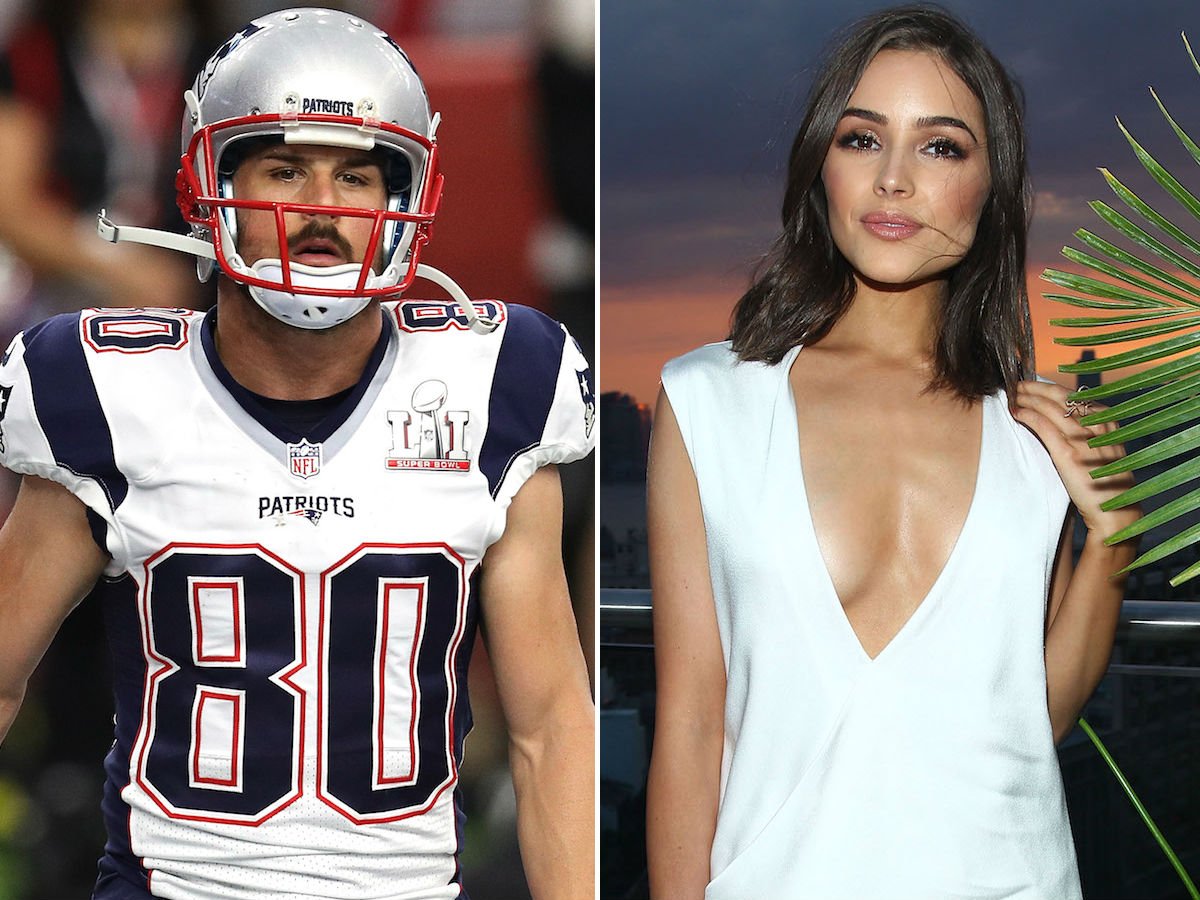 Back in January, former Patriots wide out Danny Amendola and ex-Miss Universe Olivia Culpo celebrated New England's win in the AFC Championship game with some on-field, post-game PDA that made these two love birds look positively smitten.
https://www.instagram.com/p/BeOx63jAizn
A lot has changed since then. Amendola, for starters, has signed with the Dolphins. And Culpo has made her debut in the Sports Illustrated Swimsuit issue. 
Those two changes, according to US Weekly, have led to a breakup for this power couple in the making. 
"It had to do with the distance and them barely seeing each other," a source told the celeb magazine. "He got signed to the Miami Dolphins, and Olivia wasn't going to move there."
The source also told US that Amendola was miffed about her nude photos in SI.
https://www.instagram.com/p/BfLz_RygBcY
Evidence of the breakup can be found by looking at Amendola's Instagram, which was suddenly scrubbed of all pictures featuring Culpo last week. He unfollowed her too.
I do not want to alarm but it seems Danny Amendola has unfollowed Olivia Culpo on Instagram and has deleted their pics together 😟💔

— Francesca (@BarstoolFran) March 23, 2018
But if Amendola is handling the break up by angrily purging Culpo from his Instagram, she seems to be doing much better. As E! Online notes, Culpo just enjoyed a girls weekend in Vegas with "best pal Cara Santana and her pregnant sister Aurora Culpo." And her vacation reads included a book called Braving the Wilderness: The Quest for True Belonging and the Courage to Stand Alone.
Sounds like someone has moved on.
https://www.instagram.com/p/BgtwNn5gGF0https://www.instagram.com/p/BZUh1IQgLbqhttps://www.instagram.com/p/BgWtRmZgQ5Hhttps://www.instagram.com/p/BgKxnVjgyIJ