Which Wrestling Superstars Will Headline the 2018 Class of the WWE Hall of Fame?
At least one big name is already being kicked around.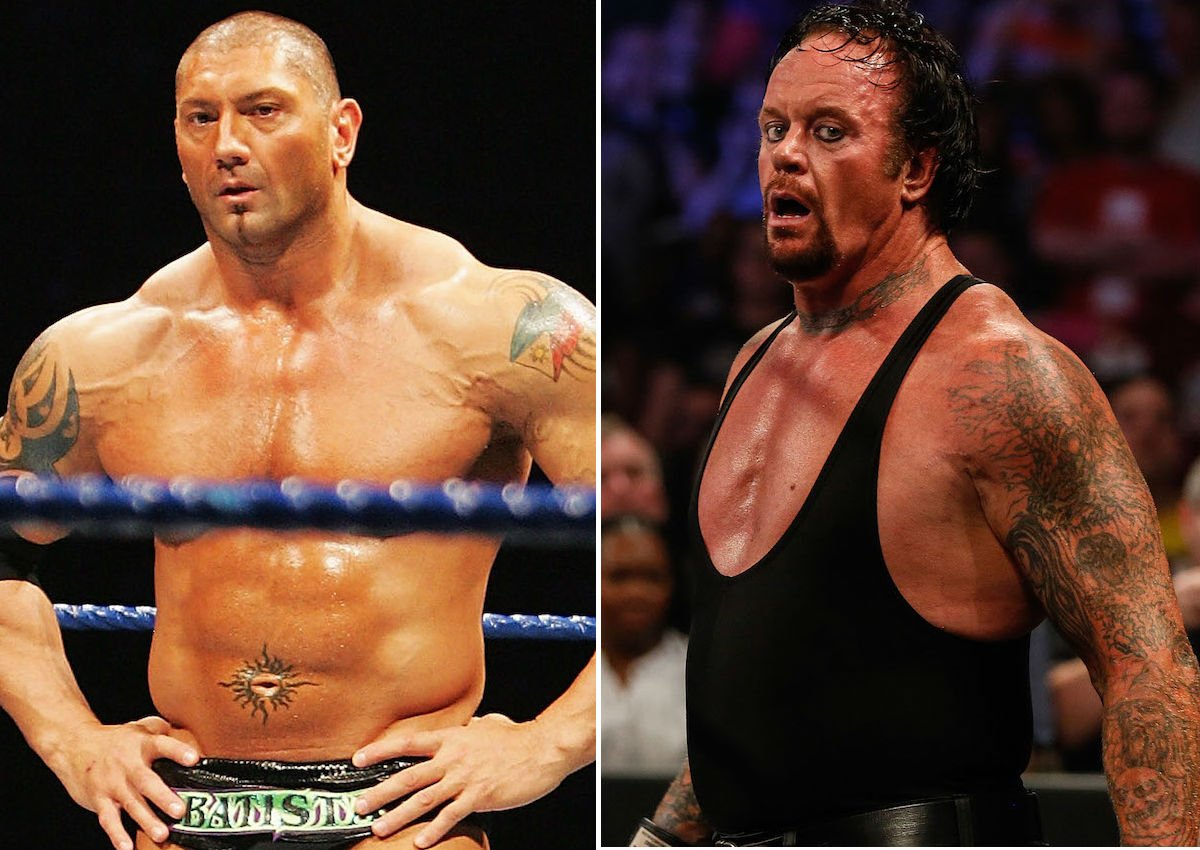 In April, wrestling legend and Olympic hero Kurt Angle headlined the 2017 edition of the WWE's Hall of Fame class. Five months later, the WWE is trying to figure out who's going to take that spot next year. 
While there are some huge names out there that clearly deserve the honor, the WWE is reportedly eyeing one former superstar in particular. Dave Bautista, known to wrestling fans as Batista, is currently the leading contender, according to wrestling insider Dave Meltzer of The Wrestling Observer.
Bautista was a force in the WWE for eight years between 2002 and 2010, winning six world titles and holding on to the World Heavyweight Championship for a record 282 days. After four years away from the WWE, Bautista made a dramatic return at the 2014 Royal Rumble, which he won. Later in 2014, he quit on Raw, but the WWE tried to get him back in the ring at last year's WrestleMania 32. He said no. 
Part of what makes Bautista an appealing choice for the Hall of Fame is his mainstream success outside of the squared circle. HIs acting career, which began with an episode of Smallville in 2006, has turned him into a legitimate crossover star thanks to roles in blockbusters such as Guardians of the Galaxy and Spectre.
None of this, of course, means Bautista is the WWE's top choice. As With Spandex and Still Real to Us note, if superstars such as The Rock or The Undertaker want to headline the Hall of Fame class, they just have to say the word. But they may want to wait for Wrestlemania to return to their home states—Florida for The Rock and Texas for The Undertaker, before they opt for induction.
Other possibilities include Daniel Bryan, who was a rumored inductee last year, and Goldberg, who enjoyed a limited return run to the WWE earlier this year before an emotional goodbye in April.