Deion Sanders Tries to Make Tony Romo Cry With a Ruthless Rant About How Much He Sucks
Romo said Sanders couldn't tackle, and the Cowboys legend went scorched earth.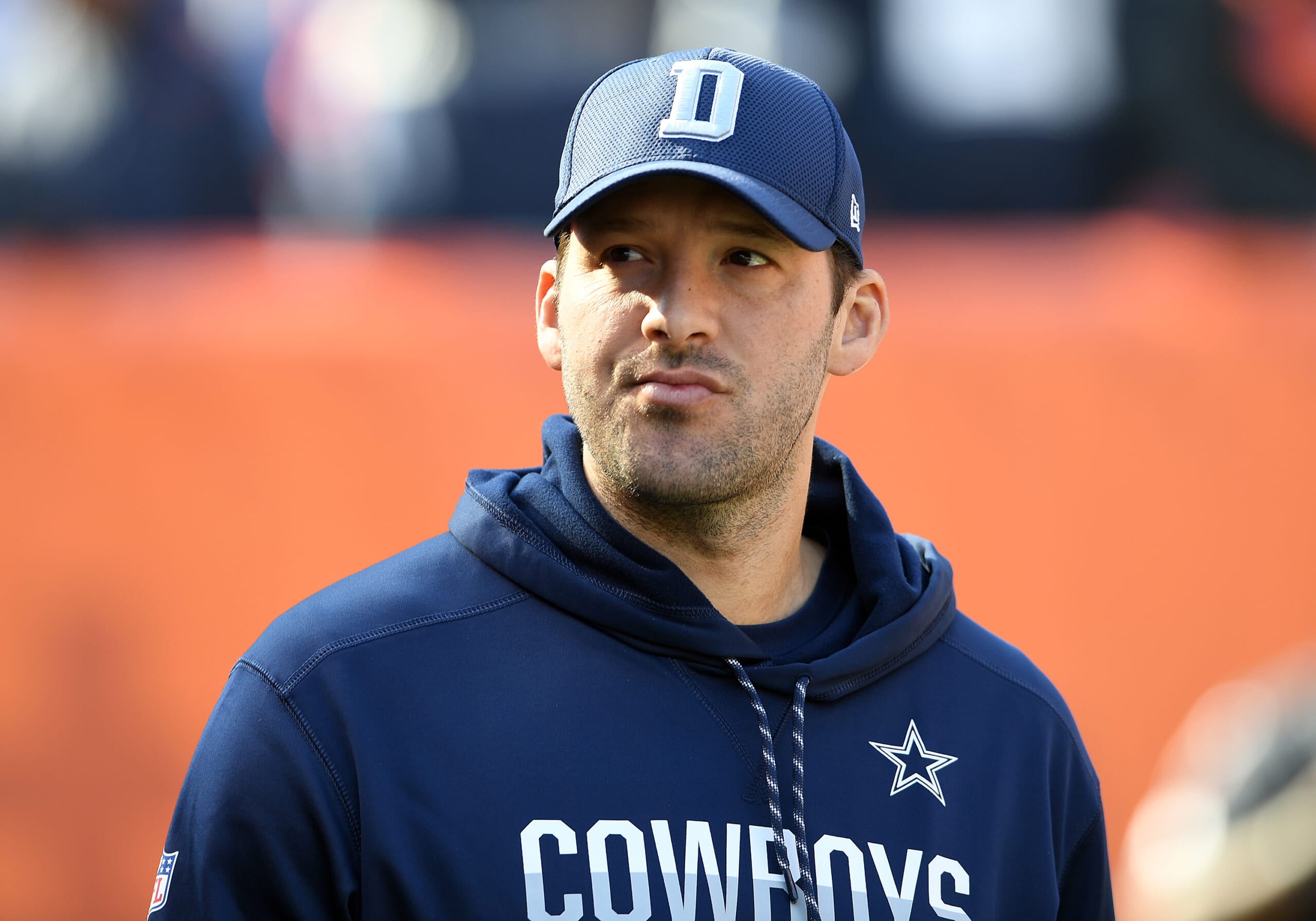 Former Dallas Cowboys cornerback Deion Sanders and former Dallas Cowboys quarterback Tony Romo have never been best buds. Their most recent public dust-up came on Sunday after Romo, who's transitioned to a career in the broadcast booth for CBS, used Sanders as an example of cornerback who couldn't tackle. 
"He makes Deion Sanders look good at tackling sometimes," Romo said after criticizing the play of Chiefs corner Marcus Peters. 
This dig did not go unnoticed. And later on the NFL Network, Sanders took his chance to respond to Romo with the most tired argument in all of sports: Rings! 
"You never won the big one," Sanders said in a well-researched rant that included knocks on Romo's postseason record, his interception tally in 2012 and the unceremonious end to his playing career. 
https://www.youtube.com/watch?v=zdpFKbpphHk
As Sanders hints in his monologue, he and Romo have had a bit of a rocky past. The former two-sport star has been a talking head for most of Romo's career and given his own status as a Cowboys legend, Sanders has often weighed in on Romo. 
"This guy is always going to be great statistically, but he's not that guy that can take you to where you want to go," Sanders said after the Cowboys started the 2011 season 2-2. The previous season, the Cowboys had gone 6-10 in an injury-shortened year for Romo. 
At the end of the disappointing 2012 season, Sanders once again said that Romo was not the guy to lead his old team back to the promise land. "I love to win at all costs. 1-6 in elimination games, that's telling me something is not getting better around here," Sanders said. At the time the Cowboy's were 1-6 in elimination games when Romo was playing quarterback. "Tony brings me to the same situation at the conclusion of every year. Take a picture, this date, and see if we're playing the same picture next year. We always think it's going to get better, but it's the same-old same-old."
Even when the Cowboys were good, Sanders wouldn't give Romo and the team credit. in 2014, after 12-4 record sent the team to the playoffs, Sanders was asked to compare them to the 1995 Cowboys, a team that featured Sanders, Michael Irvin, Emmitt Smith and Tory Aikman. 
"They don't compare," Sanders said. "Compare night to day. That's how it is."