Dennis Rodman Supports a U.S. Summit with His Buddy, North Korean Dictator Kim Jong Un
The Worm should be in line for the Nobel Peace Prize!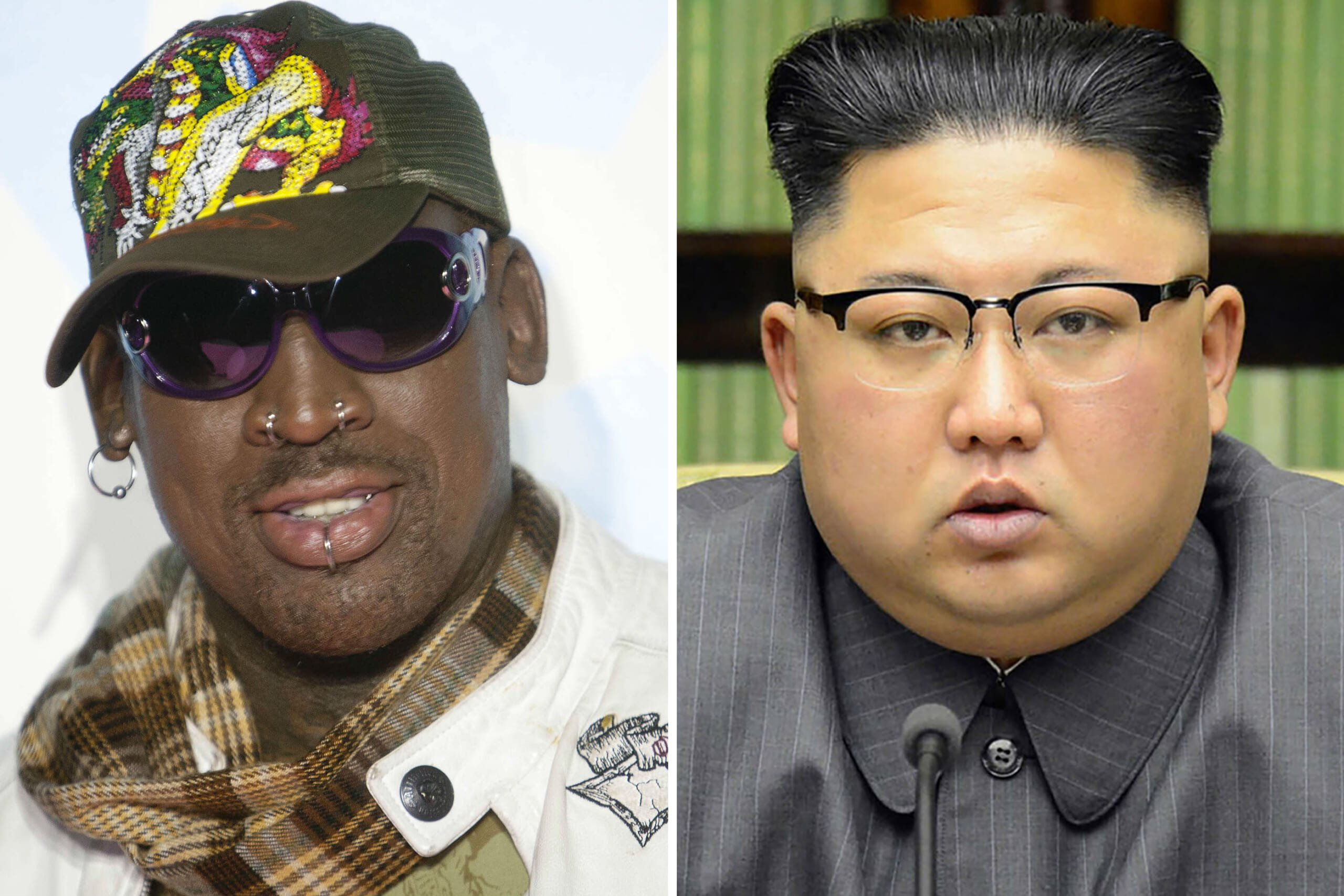 Much to the surprise of pretty much everyone in Washington, South Korea announced Thursday night that it had brokered a meeting between Kim Jong-un and President Trump. Date and location are still TBD, but the plans are in motion. This is a big deal considering a U.S. president has never before met with a North Korean leader.
As foreign policy experts wring their hands over what the meeting could accomplish and what could go wrong, NBA legend Dennis Rodman is basking in glory. 
The 14-year NBA vet has long been one of Kim's most visible and local defenders in the west. They've had several slumber parties in Pyongyang and Rodman said last year that these often include karaoke, skiing and horseback riding.
He's praising both Kim and Trump for their decision to come together. 
https://www.instagram.com/p/BWOl2dzFX4V
"Well done, President Trump. You're on the way to a historical meeting no U.S. president has ever done," he said in a statement. "Please send my regards to Marshal Kim Jong Un and his family."
Rodman's relationship with Kim goes back to 2013, when he visited Pyongyang with members of the Harlem Globetrotters and a video crew from Vice. When that trip ended, Rodman told Kim that he had "a friend for life." 
"They bonded during the game," Vice's Shane Smith told The Guardian. "They were both enjoying the crazy shots, and the Harlem Globetrotters were putting on quite a show."
Rodman went back in 2014. That time he returned with a hopeful message: "One day, this door's going to open."
https://www.instagram.com/p/BgHBSUsl5VG
Now Rodman appears to be angling to make another trip back to the Hermit Kingdom. Asked by USA Today if he was interested in accompanying Trump—who once fired him from Celebrity Apprentice—to the unprecedented meeting with Kim, Rodman said he'd "love to."