Denny Hamlin Thinks That NASCAR Drivers Should be Making 'NFL Money'
"The schedule we have, the danger we incur every single week…"
2016 Daytona 500-winning NASCAR driver Denny Hamlin thinks NASCAR racers, especially the lower-paid drivers who tend to finish further back, need a raise. 
Speaking at a charity event Wednesday morning to promote International Walk to School Day with sponsor FedEx, Hamlin said, "I think we're way underpaid on that as race car drivers," according to NBCsports.com. 
"That's a fact. I think there's no doubt doing what we do, the schedule we have, the danger we incur every single week, NASCAR drivers should be making NBA, NFL money. I really, truly believe that."
The trouble is that corporate sponsorship of the once red-hot racing series has cooled dramatically, with teams cutting popular drivers like Danica Patrick and giving seats to lower-paid newcomers.
Meanwhile, television revenue is supercharging pay to athletes in other sports, and considering the combination of physical risk and the grind of NASCAR's 10-month season, Hamlin thinks the drivers deserve a raise.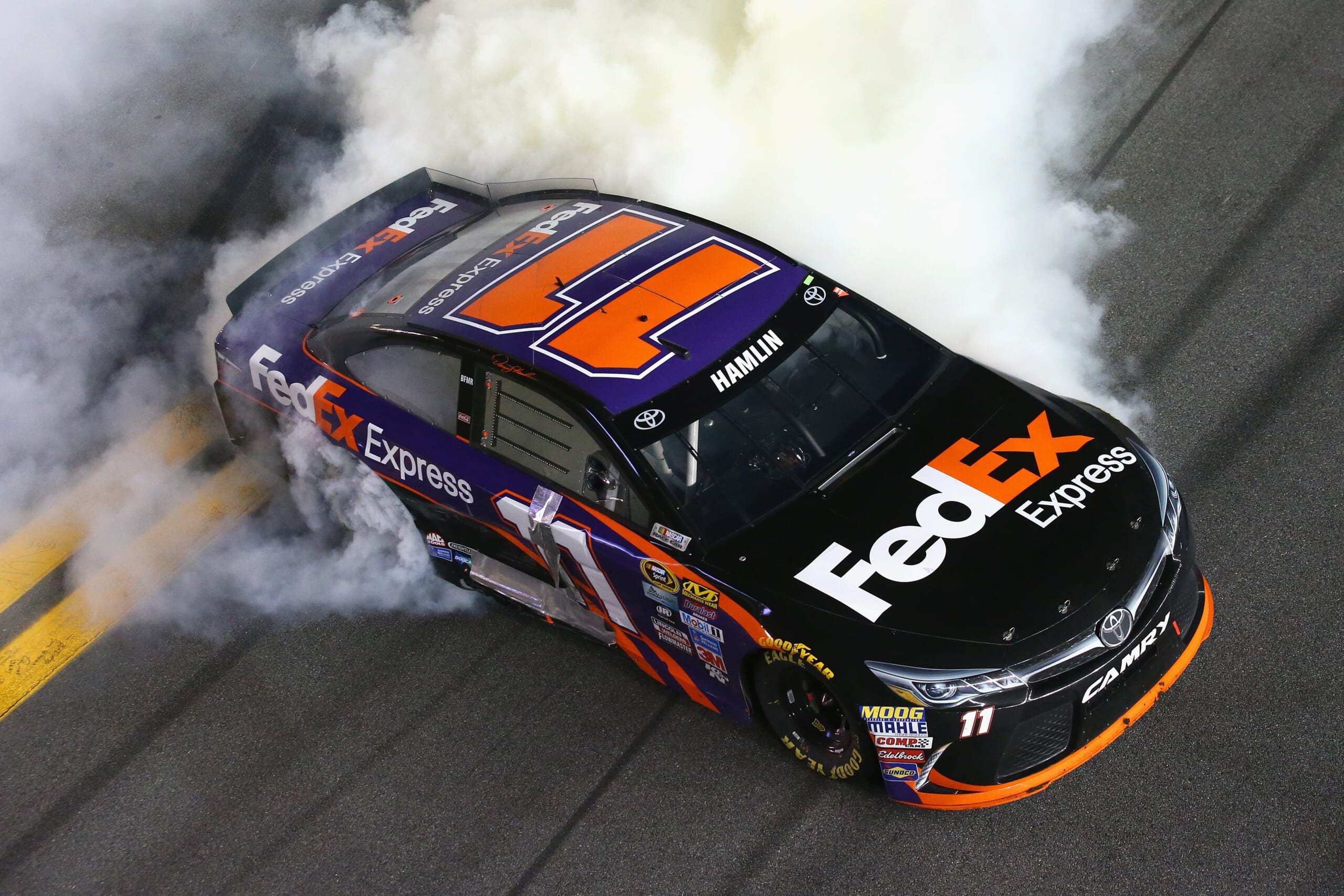 "It's a combination of all those things," Hamlin said. "Essentially the drivers get two months off. The teams get no months off. "
"I'm basing it off all other sports. I'm not including myself. I'm including probably the back half of the field that those drivers are risking the same amount I am, and they should be paid a hell of a lot more."
Currently, race track owners receive 65 percent of revenue from rights fees revenue, teams receive 25 percent, and NASCAR gets 10 percent. The league is in the third year of a ten-year, $8 billion contract with Fox and NBC.
"The pie has to be shifted for sure," Hamlin said. "The TV dollars coming into NASCAR is higher than it's ever been, but we're seeing fewer and fewer teams, and it just can't survive. So it economically doesn't make sense. The pie, the amount of TV money that the race teams share, has to go up, in my opinion."
Hamlin recognizes the potential for his call for better money for backmarker drivers and better compensation and conditions for crews will be interpreted as the whining of a spoiled millionaire athlete.
"I'm sure this will be in some headline somewhere where 'Denny says the drivers aren't paid enough,'" he concluded.