Derrick Lewis Brutally Knocks Out Travis Browne, Then Hollers at His Girlfriend Ronda Rousey
This is SO damn harsh…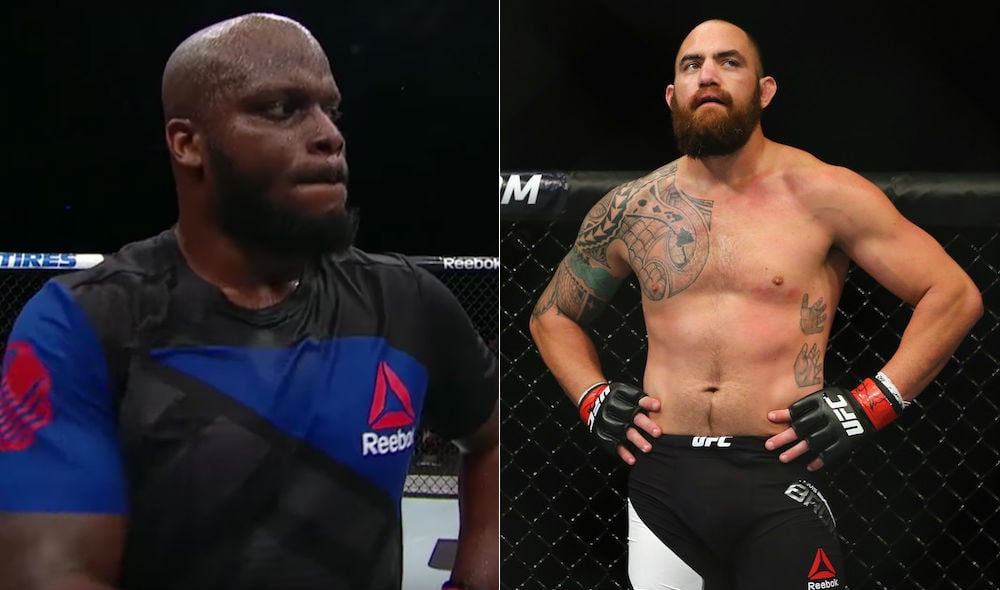 UFC heavyweight Derrick Lewis won his sixth fight in a row Sunday with a scary second round knockout of big Travis Browne. The fight was a back-and-forth slugfest until Lewis clipped Browne with a right that sent him to the mat and then proceeded to tenderize his face like a bearded steak. Just watch the brutal ending here:
https://www.youtube.com/watch?v=_A1ws6pLyvw
Referee Mario Yamasaki has been criticized for the late stoppage. But there was one person who had no problem with it: Derrick Lewis. 
Asked about the stoppage after the fight, Lewis said, "I appreciate it, I appreciated him letting the fight go a little longer than what it should. I just wanted to get my anger out on Travis' face because he likes to hit on women. So I appreciate him for doing that. I keep it real." Lewis is referring to claims made by Browne's ex-girlfriend that the 6'7″ fighter battered her and left her covered her in bruises.
Lewis also had Browne's current girl on his mind after the fight. After claiming in the post-fight interview that he had to take a shit, Lewis again called out Browne for putting "his hands on women," and then asked, "Where Ronda Rousey's fine ass at?"
" tml-render-layout="inline
And just like that, thousands of MMA fans got a new favorite UFC fighter.