Villanova Hero Donte DiVincenzo Deleted His Twitter Account After This Racially Charged Tweet Resurfaced
Should he be held accountable for tweeting a rap lyric when he was 14?
Photo: Getty Images
Donte DiVincenzo's penchant for draining three-pointers helped him become the first non-starter to score 31 points in national championship game history. 
His dominant performance earned him the title of Most Outstanding Player of the Final Four and led to the Villanova Wildcats' 79-62 victory over the Michigan Wolverines.
The bright spotlight cast on the 21-year-old guard has illuminated a controversial tweet from his now-deleted Twitter account. A then-14-year-old DiVincenzo quoted a racially charged lyric from rapper Meek Mill's "Derrick Rose." 
"Ballin on these niggas like I'm derrick rose!" the young DiVincenzo tweeted in 2011. 
https://twitter.com/barstoolsports/status/981184550066950145
Other posts included some vulgar language that a 14-year-old might find hilarious, but doesn't particularly age well when you're the biggest star in college ball. But, as ESPN notes, the account hadn't been active since June 2016.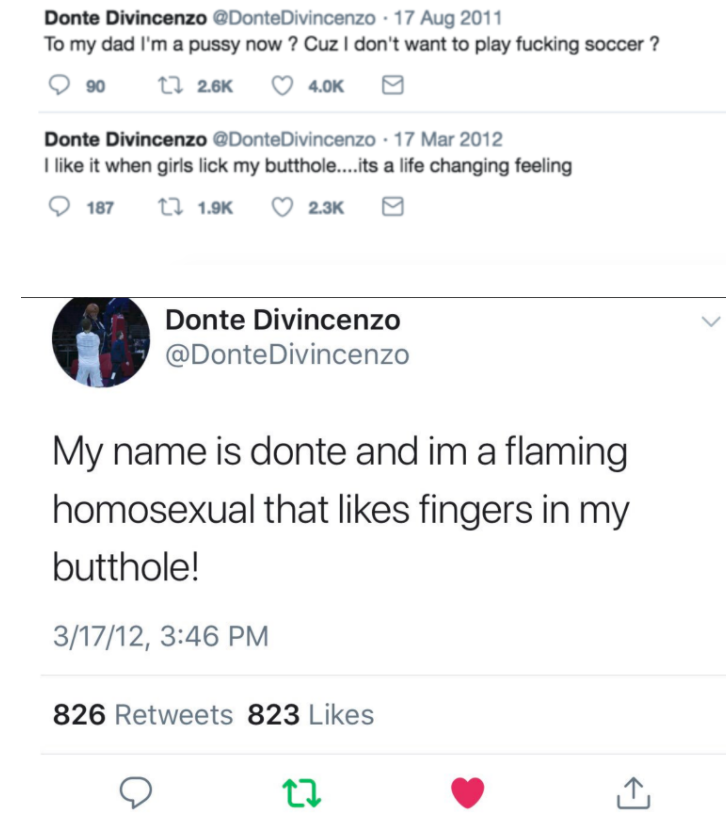 The age of the tweet made Villanova's initial response sound suspicious. 
"Unfortunately a Twitter account belonging to Donte DiVincenzo was hacked tonight," the school said in a statement. "None of the statements attributed to Donte are his."
The explanation was later retracted, as a hack wouldn't explain tweets posted years ago. 
This controversial twist is just one of many surprises that arose from a NCAA Tournament rife with upsets.
Relive the best moments with the traditional "One Shining Moment" March Madness montage below:
h/t: USA Today