NFL Brain Damage To Blame For Aaron Hernandez Killing Friend and Himself, Says Top Doc
CTE suffered on the football field is now being named as the cause of his tragic fall.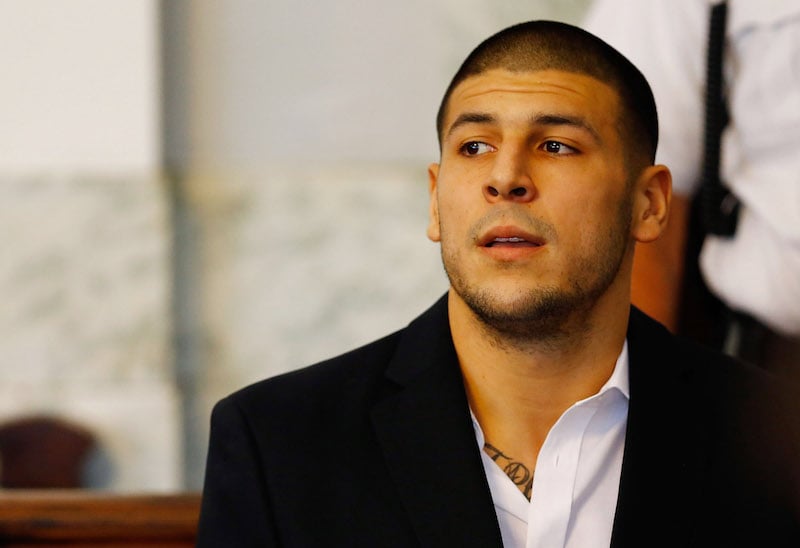 Twelve years ago, Dr. Bennet Omalu published research linking the degenerative brain disease CTE to playing football. He was first ignored, then silenced, but eventually lauded as the man who discovered what we now accept: The repeated head trauma that comes along with playing football can lead to brain damage called CTE.
Former Patriots tight end Aaron Hernandez, who was convicted of murder in 2015 and committed suicide in April, is the most recent deceased football player to be diagnosed with the disease, which can only be identified posthumously. Now Omalu is speaking out about the role he believes CTE played in Hernandez's troubled life and untimely death. 
"There is no question in my mind that CTE drove Aaron Hernandez to suicide and other criminal and violent behavior," Omalu told TMZ.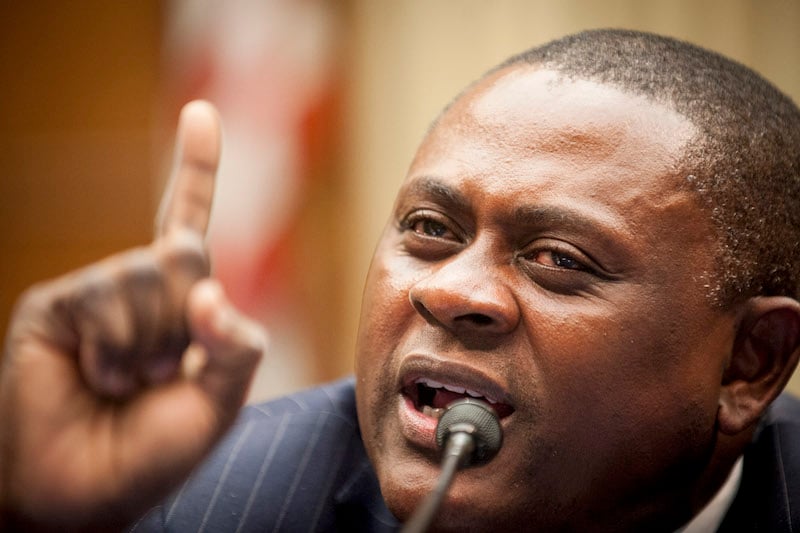 "If you read my book Truth Doesn't Have a Side you will encounter the Chapter titled 'I bet my license OJ Simpson Has CTE,' therefore, it should not be surprising that Aaron Hernandez eventually committed suicide," he said.
"I am yet to examine the brain of professional football player who does not have CTE or other forms of brain damage. And we have always known for centuries that if you suffer forceful and/or repetitive blows to your head in whatever human activity, you will suffer brain damage."
On Thursday, a lawyer working for the family of Hernandez announced that CTE had been found in the brain of the former Pro Bowler. Now his family is suing the NFL.
Omalu's suggestion is a provocative one: He's saying that Hernandez's troubled life, which included at least one murder and plenty of other violence incidents, can be traced back to CTE. That means Omalu thinks they can be traced back to playing. 
You won't find many other people willing to give Hernandez that much of a break on his rap sheet. After all, there are hundreds of other NFL players with similar levels of CTE, and none of them have criminal records quite like of Hernandez. Then again, if there's anyone who knows CTE it's the man who discovered it. So maybe we should listen to what Omalu is saying.