Drake Trolls Golden State Warriors As It's Revealed He Reportedly Got His Private Jet For FREE
Must have been "God's Plan."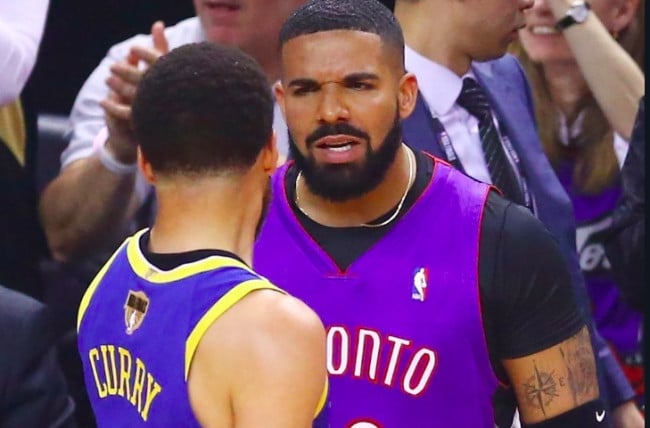 YouTube
No wonder Drake has been in such a good mood lately. Not only was the superstar rapper courtside to watch his beloved Toronto Rappers beat the Golden State Warriors in Game 1 of the NBA Finals Thursday night, but it turns out he got a free private plane for the low, low price of free. 
Fresh off talking "trash" with Draymond Green and picking lint out of Steph Curry's hair after the game, it's been reported that Drizzy got a free private plane from a Canadian airline eager to get Instagram exposure from the rap superstar. 
Uproxx breaks down this deal of a lifetime here:
TMZ reports that the plane was actually given to Drake by Canada-based airline Cargojet in a case of mutually beneficial, patriotic largesse. 
Cargojet's deal with Drake was that he simply do what rappers do: Fly around the world flexing his latest ballerific pickup, taking pictures, and generally showing off the gift so that Cargojet would receive what basically amounts to free publicity. 
Drake, of course, seems to be holding up his end of the bargain, posting a video of the plane's unveiling to his 57.5 million Instagram followers — a video which wound up all over the rest of the internet because people can't seem to get enough of Drake.

The actual price tag for a 767 is somewhere around $200 million.
A free "PJ" in exchange for some 'grams? Sounds like a good deal to us.