Celebrate March Madness With These 10 Celeb Hotties and Their Favorite NCAA Tournament Teams
Find out who Kate Upton, Olivia Munn, and superfan Mia Khalifa are pulling for.
Most Americans spend 11 months of the year devoting zero attention to college basketball. But once March rolls around, they're sucked into the madness like everyone else. That's not the case for the ladies on this list. They're diehards, or, in same cases, they're shacked up with diehards, which means they're watching meaningless games in December while the rest of the country waste times on another showing of It's a Wonderful Life.
As the NCAA Tournament kicks off, we celebrate these huge hoops fans, who also happen to be complete babes. Here are the teams they're hoping will cut down the nets. 
Jennifer Lawrence — Louisville
The Louisville native will no doubt be pulling for Rick Pitino to lead the Cards to their fourth title, which has a decent shot of happening. 
https://twitter.com/Jlaw_MyLife/status/696644857071271936
Kate Upton — Michigan
Upton's such a big UM fan that she travelled to Atlanta to see the team play in the 2013 National Championship. Unfortunately, they lost to JLaw's Cards.
https://www.instagram.com/p/BQ5bJ3ojzdw
Mia Khalifa — Florida State
After she gave up porn, Mia found a new career as a professional sports fan, and no team has her love quite like FSU.
Olivia Wilde — Kansas
It's not entirely clear if Olivia loves the Jayhawks or if she's just pulling for them becuase her guy, SNL alum Jason Sudeikis, is a huge fan. Either way, every other Kansas fans is glad she's on their side.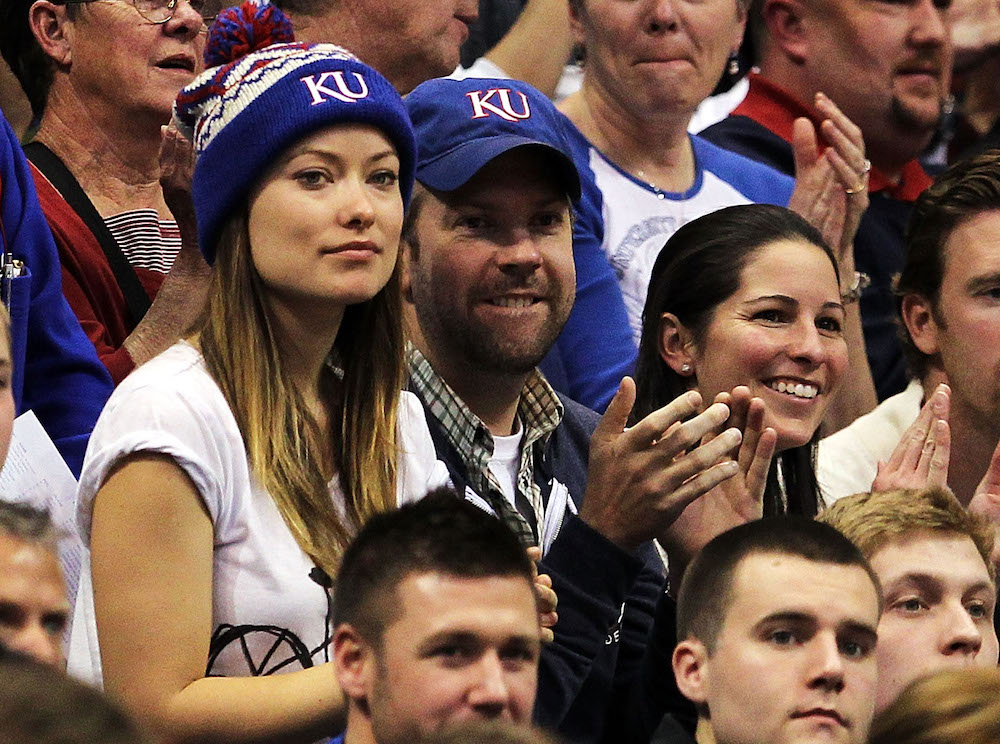 Brooklyn Decker — UNC
The swimsuit model is huge Heels fan, which should have her feeling good as the tournament tips off. UNC has the second-best odds to win it all this year. 
Ashley Judd — Kentucky
No celebrity shows up for their team like Judd does for the Cats. She's a mainstay at Rupp Arena and odds are, you'll catch her on TV cheering for UK this weekend.
Olivia Munn — Wisconsin
Like the other Olivia above, Munn might just go to Badger games because her man Aaron Rodgers is a fan. But since she's an Oklahoma grad and the Sooners were awful this year, lets assume she'll be pulling for Wisconsin. 
https://www.instagram.com/p/BHFs7TGB-2b
Selena Gomez — Baylor
There aren't any pics of Gomez at a Bears game, but she did name her dog Baylor and has been seen wearing the school's gear. What more do you need?

https://www.instagram.com/p/BHF4NdhhOmc
Erin Andrews — Florida
Not only did the former ESPN reporter grow up a Gators fan, she was a member of the Dazzlers dance team as a student. Her allegiances are not in question.
https://www.instagram.com/p/8gmXL2LDp2
Alyssa Milano — USC
Is the Maxim legend a true USC fan? We're not sure. But she was photographed at one of their football games once, which is good enough for us.