An Excited Fan Flashed The Capitals When They Won The Stanley Cup, And The Video Is Going Viral
Watch for the woman in the white dress…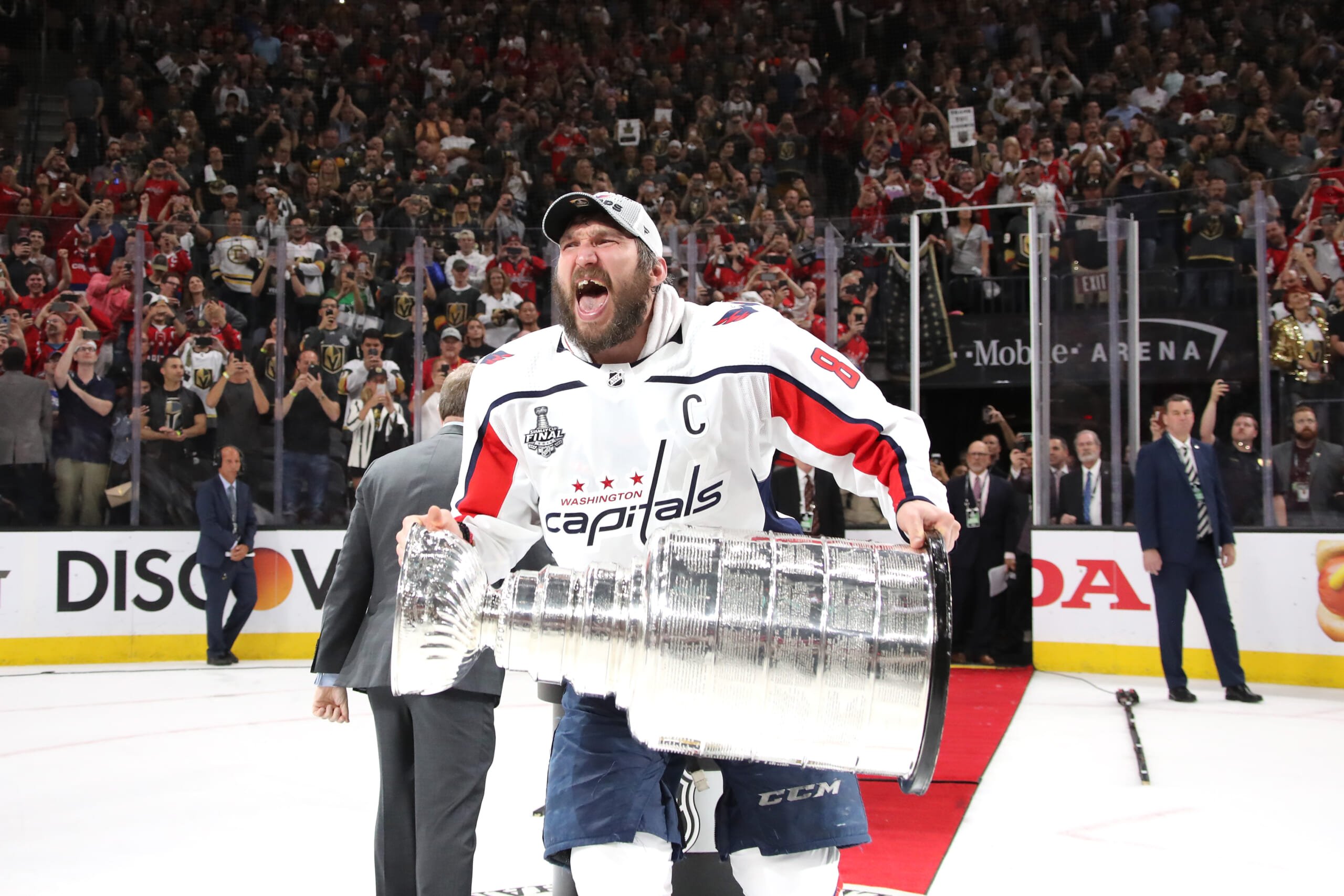 The Washington Capitals won the Stanley Cup Thursday night at around 8:15 Las Vegas time. And when the game clock hit 0:00, finalizing the Caps' 4-3 win, the party began. 
The Caps win over the upstart Las Vegas Golden Knights marked their first-ever Stanley Cup. It ended a 44-year drought for the Capitals, who hadn't tasted a title since their founding in 1974, and a 26-year drought for Washington, D.C. sports fan. They were last on top of the sports world in 1992 when the Redskins won Super Bowl Super Bowl XXV. 
Alex Ovechkin was the first player to take the Stanley Cup into his hands. The 32-year-old is already an NHL legend and now the one mark against him has been removed.
The party atmosphere in Vegas was clear the second after the Caps won. Ovechkin skated around the ice, the trophy hoisted in the air and his teammates following behind. As they circled the rink, video showed several players distracted by something in the crowd. It was a pair of exposed breasts. 
https://www.youtube.com/watch?v=Go62X6ikh_I
The players were psyched. 
https://twitter.com/barry/status/1004931224090173442
After the boobs, the party spilled into the locker room, where the Caps did as champions do and showered each other in booze and showed off their singing voices. 
Then it was off to the club, where Ovechkin and his teammates danced and drank into the wee hours. And if you're wondering whether the Stanley Cup came with them, the answer is yes. 
https://twitter.com/NextSportStar/status/1005109748084150273