8,000 Fans Recreated the 'Animal House' Food Fight at Baseball Game
This unappetizing clip has gone viral.
Universal Pictures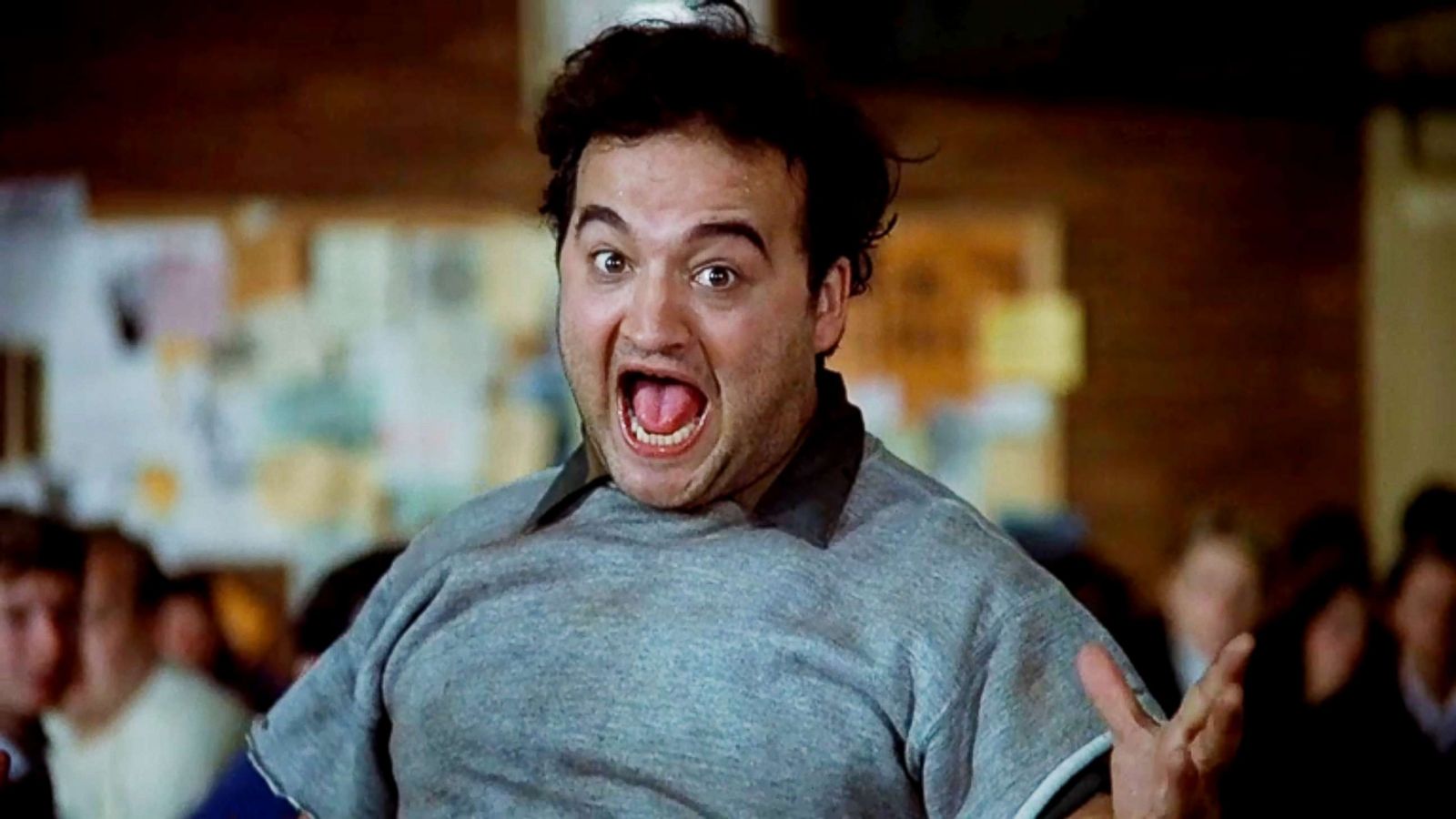 God bless America.
An Independent League baseball team, the St. Paul Saints, known for hosting wacky theme nights outdid themselves earlier this week when they paid a very messy tribute to Animal House on the iconic comedy's 40th anniversary.
Here's what went down, per The Takeout:
KARE 11 reports that the park welcomed fans to the game (against the Sioux Falls Canaries) with complimentary waterproof ponchos. Attendees were then "given access to prepared food packets, mashed potatoes, marshmallows, powdered donuts and popcorn." Then everyone patiently waited until the bottom of the 5th inning, when Animal House's memorable food fight scene started playing on the "big board."
Maybe you should just see for yourself:
Epic! Here's more on the Bluto-inspired fight from KARE 11: 
Besides being a ton of fun, some good came out of Food Fight Night. Fans brought non-perishable food that was donated to SafeZone, a day center that cares for homeless and underserved youth and young adults. Plus, for every dollar the Saints spent on food used for the Food Fight, the club donated a dollar to Second Harvest Food Bank.
Good fun for a good cause. Now, if we can just convince Saints fans to recreate this memorable scene from Stand By Me…