Fantasy Football Freaks Are Now Cutting Players for Kneeling and NOT Kneeling
This is officially getting out of hand.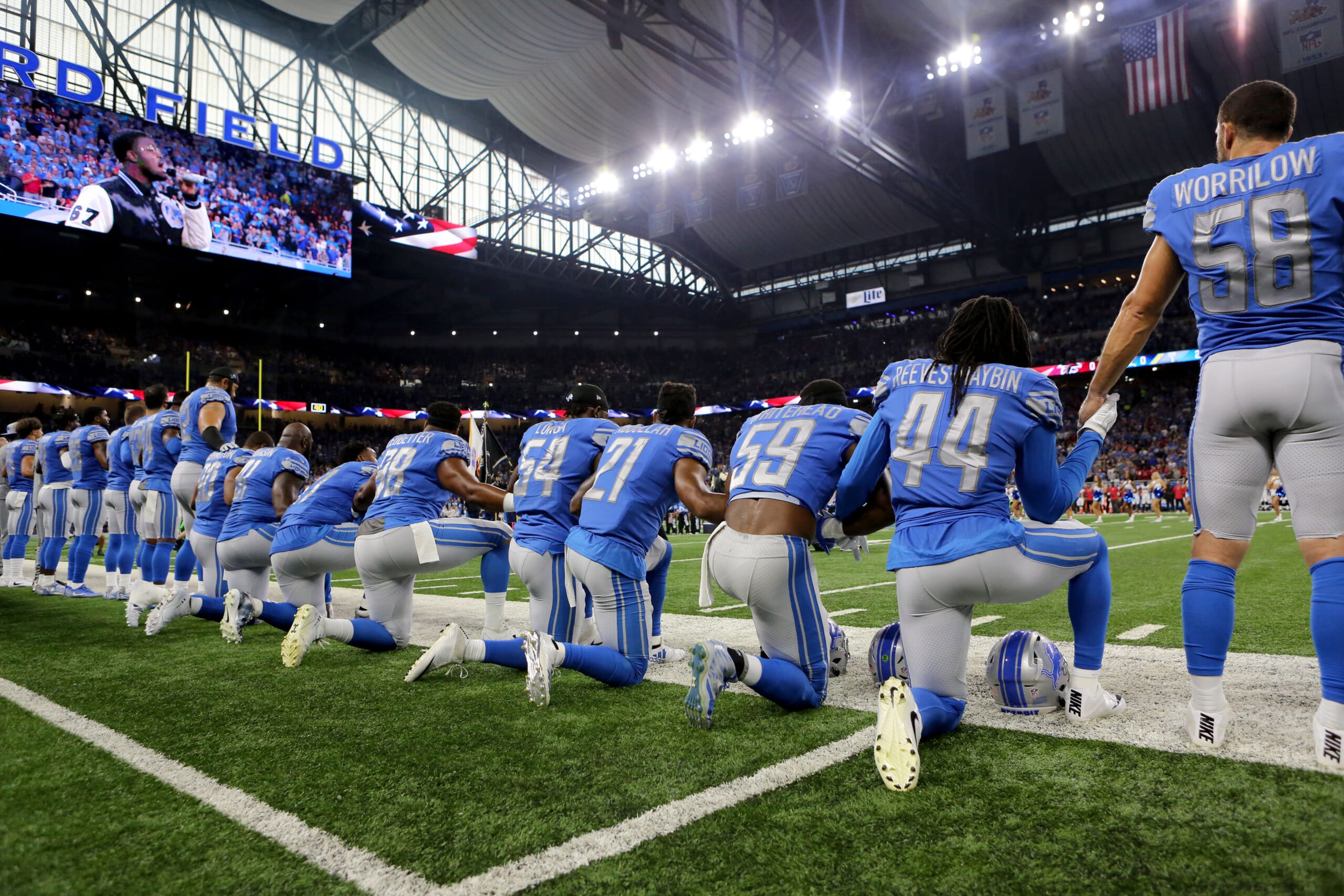 On Monday night, the Cowboys and Cardinals will put a cap on NFL's week three, one of the most emotional and politically charged weekends in recent sports history. 
With President Trump watching (and tweeting) dozens of NFL players took a knee during pre-game renditions of the National Anthem on Sunday to protest racial inequality.
It turns out, they weren't the only ones making a statement this weekend. Fantasy football players across the country revolted in their own acts of protest, cutting loose players who followed the movement Colin Kaepernick started last year. Or, in some cases, cutting players who didn't. 
After a weekend that was so serious, this is kind of idiocy we need today.
https://twitter.com/LezBMike/status/912129363814096896https://twitter.com/breschneider22/status/912125371910205440https://twitter.com/AllisonHoubein/status/911961775268036609
Props to the hardcore fans of President Trump who will stand by their man even if it means losing players from their fantasy football team. It's especially admirable when you consider that some of Trump's biggest allies in the NFL broke with him after he called players who kneel sons of bitches.
Former Buffalo Bills head coach Rex Ryan, who appeared at a rally with Trump during the campaign, said on a pregame show that he was "pissed off" about the President's comments. New England Patriots owner Bob Kraft, who donated $1 million to Trump's inaugural celebration, said he was "deeply disappointed by the tone of the comments." 
And then there was Trump's bud Tom Brady. The Pats quarterback told a Boston radio station Monday morning that he found Trump's comments "divisive." He went on to say that "everyone has the right to do whatever they want to do. If you don't agree, that is fine. You can voice your disagreement, I think that is great. It's part of our democracy. As long as it is done in a peaceful, respectful way, that is what our country has been all about."
While some of Brady's teammates kneeled during the anthem Sunday, he chose not to, instead locking arms with teammate Phillip Dorsett and holding his other hand over his heart.