Fergie Apologizes For National Anthem Disaster: 'I'm a Risk Taker'
"I love this country and honestly tried my best."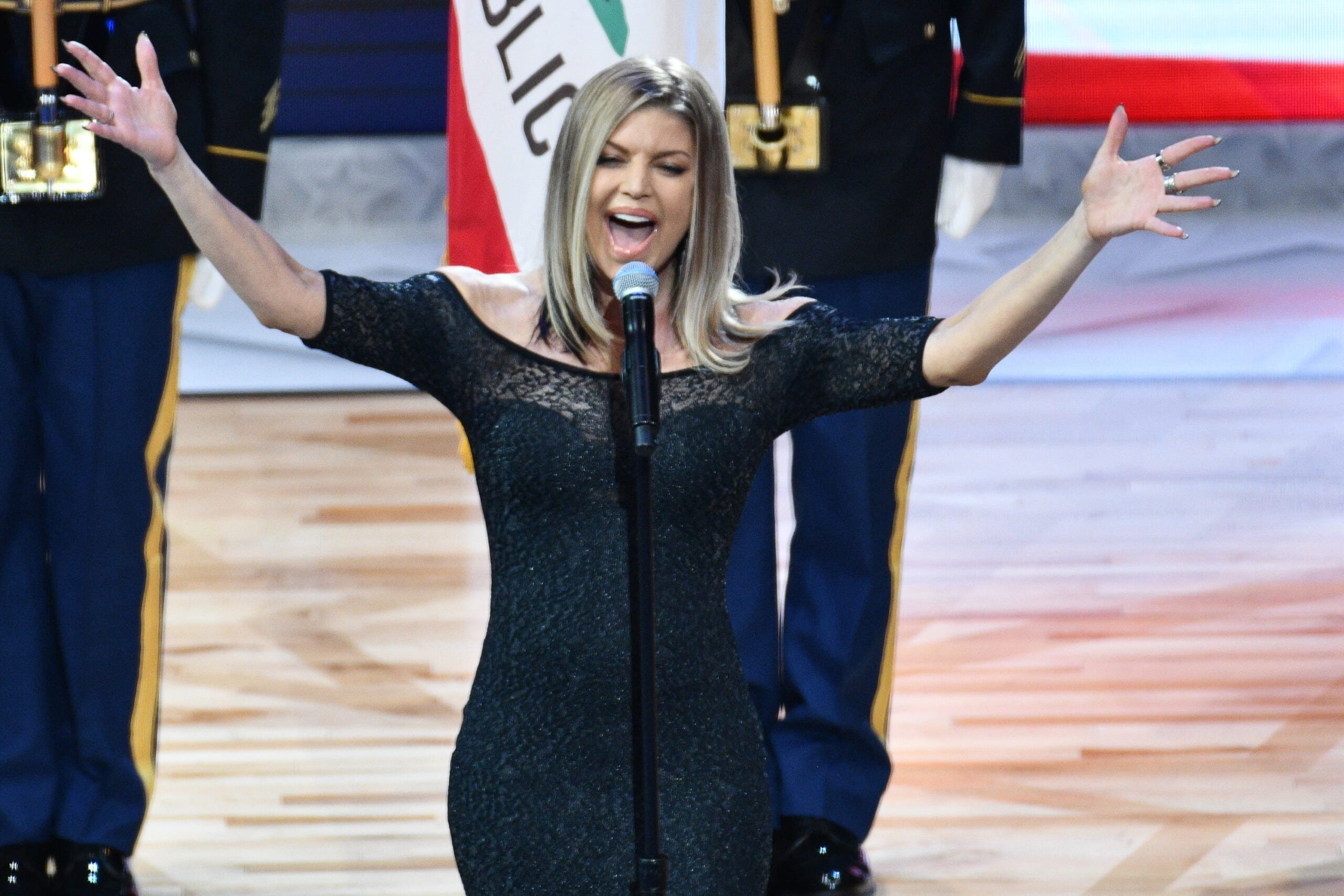 Fergie is sorry. 
With criticism mounting after her bizarre attempt to sex-up the national anthem at the NBA All-Star game, the Black Eyed Peas singer has apologized for the fiasco.
"I've always been honored and proud to perform the national anthem and last night I wanted to try something special for the NBA," she told TMZ.

"I'm a risk taker artistically, but clearly this rendition didn't strike the intended tone. I love this country and honestly tried my best."
Fergie's attempt to channel a caterwauling Marilyn Monroe in the anthem was met with derision both in the arena and online. 
Not sure what Fergie was going for on that national anthem performance but if it was "my friends drunk mom acting sexy" she nailed it.

— Johnny Taylor, Jr. (@hipsterocracy) February 19, 2018
Fergie's rendition of the National Anthem was originally written by Francis Scott Out of Key.

— bob saget (@bobsaget) February 19, 2018
https://twitter.com/WorldofIsaac/status/965406424946921472
A few people rode to Fergie's defense though, led by Mariah Carey, who knows first hand what it's like to be dragged online for a terrible public musical performance. 
"Darling, nobody needs to listen to that," Carey advised Fergie when she was asked about the criticism coming the singer's way. 
Instagram sensation Fuck Jerry even made an immortal Cardi B mashup of the debacle.
https://www.instagram.com/p/BfZuZUBlgP2
And then there was the support of Fergie's ex Josh Duhamel. The actor, who split with Fergie five months ago, was spotted outside her house with flowers Monday. 
JOSH DUHAMEL BRINGING HIS EX WIFE FERGIE FLOWERS AFTER RECEIVING BACKLASH FOR THAT NBA PERFORMANCE EVEN THO THEY'VE BEEN DIVORCED FOR A YEAR ALREADY 😢😢 pic.twitter.com/qfNIB1ieZO

— your mom! (@ingridmikaeIson) February 20, 2018