Floyd Mayweather: I'm Fighting Conor McGregor for 'All the Blacks Around the World'
Sh*t just got REAL.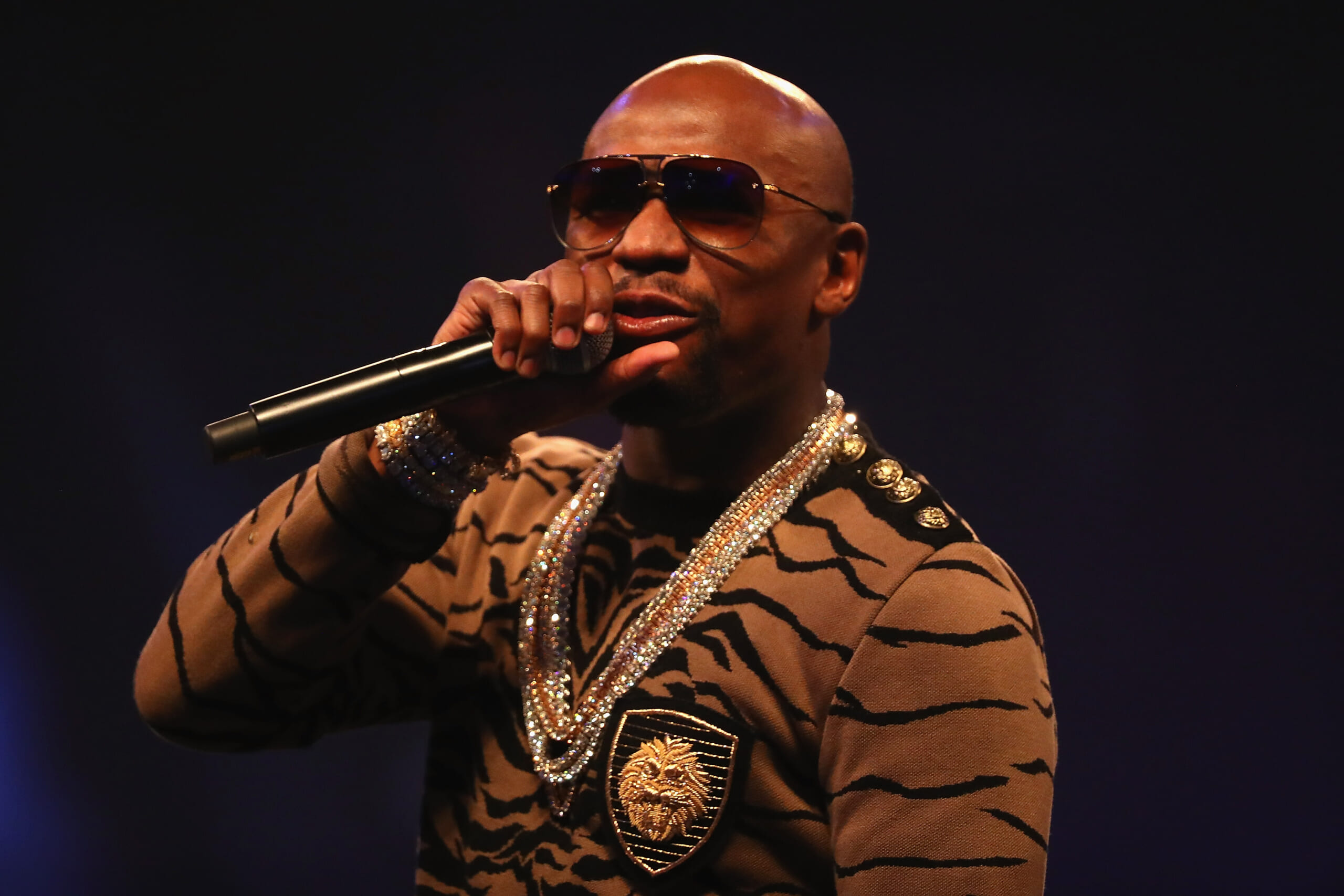 Floyd Mayweather may have initially accepted the chance to fight Conor McGregor so he could get make an easy megamillion dollar payday, but as fight night approaches, the 49-0 boxing legend has found a new reason to get motivated for August 26–punishing McGregor for making comments that some have called racist. 
In a recent interview with ESPN's Stephen A. Smith, Mayweather opened up about how much McGregor's perceived racist slights have bothered him. 
"I just didn't like when he called us monkeys," Mayweather told Smith. "I think that was totally disrespect. I didn't like it. It didn't push a button to make me jump out of my character and go crazy, but I didn't like it."
Mayweather is referring to a crack McGregor made to Guillermo from Jimmy Kimmel Live. While talking about Rocky III, the Irishman referenced "dancing monkeys," which many, including Mayweather, took as a reference to black boxers in the movie. 
"I just thought about all our different leaders — Martin Luther King, Malcolm X — that went on the front line for me and my family and all my loved ones," Mayweather told Smith. 
"This stuff still goes on, but I'm strong, smart, patient and come August 26, I'll be the same person."
"This is for a cause. This is for the American people. This is for all the blacks around the world," Mayweather added. 
The "monkeys" remark isn't the only one that had people complaining about McGregor's wild pre-fight trash talk. He also called Mayweather "boy" during the press tour and responded to criticism of that by claiming to be half-black "from the belly button down."
While Mayweather is focused on punishing McGregor for his comments, he's also hoping to put on a good show for boxing fans–especially in the wake of the absolute stinker that was his "Fight of the Century" with Manny Pacquiao, in which "Money" easily outboxed and evaded the Filipino puncher for 12 tedious rounds. 
"I owe the public. They weren't pleased with the Pacquiao fight. They're going to be pleased with this fight right here," he told Smith.
Ya think? 
As we've said before, Mayweather-McGregor will likely be a mismatch of epic proportions–and Pac-Man was a far superior boxer than McGregor will ever be–but at least they're trying to keep the storyline interesting.