Floyd Mayweather Says He's NOT Fighting in the UFC, Even After Dana White Confirms Negotiations
Conor McGregor, of course, had some choice words for Mayweather.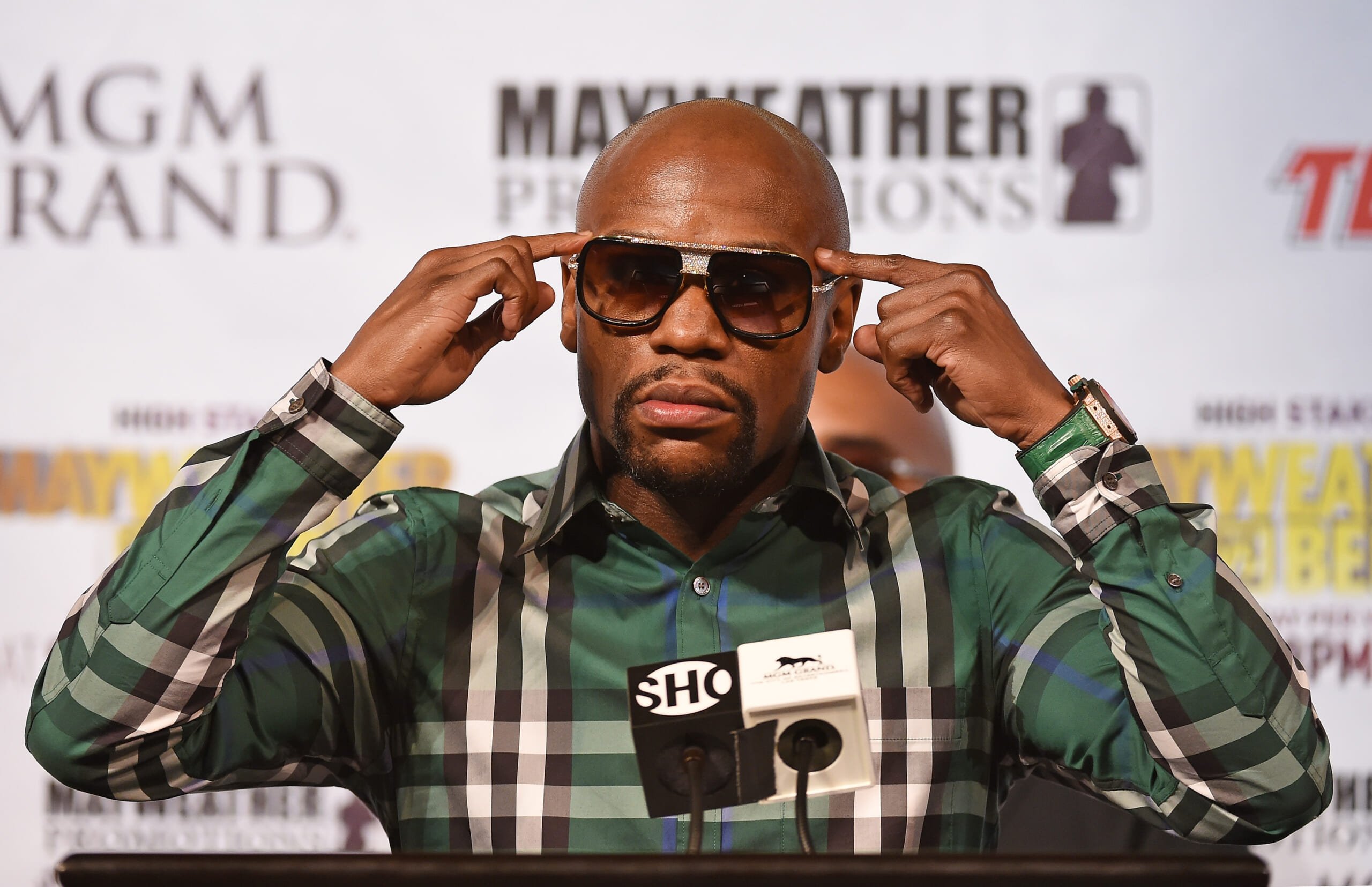 A week after Floyd Mayweather stoked rumors about him moving from the ring to the cage, and a day after UFC president Dana White confirmed that the idea was closer to reality than anyone thought, Mayweather has completely changed his tune.
"I never said I was going to fight in the UFC," Mayweather told FightHype. "I didn't say that. I said if I wanted to, and what I could do. Would and could do is different things. I'm not going to do it though."
His comments follow White's confirmation to ESPN that Mayweather's MMA future is more than just a fantasy. "We're talking to Floyd about doing a UFC deal," White told ESPN. "It's real. He was talking about [boxing] Conor McGregor. Was that real? Have you heard Floyd talk about many things that aren't real? He usually tips his hand when he's in the media, and then that shit ends up happening."
"We're interested in doing something with Floyd," he added. "Everything is a realistic possibility. Mayweather vs. McGregor fucking happened. Anything is possible."
And those comments followed Mayweather's suggestion, during a social media live stream, that he could pull in $1 billion for three or four fights in the UFC. The 40-year-old boxing legend told Fight Hype that his UFC talk was purely hypothetical. 
But that's not going to stop Conor McGregor from talking trash about Mayweather's avoidance of the Octagon. The UFC stud just posted an Instagram photo of him with his two UFC belts and a one word epithet that we can all tell is directed at Mayweather. 
https://www.instagram.com/p/Bc8a19RAzcO
All this feels a little familiar, doesn't it?
First, there's an outlandish claim by a fighter given to self promotion. That's followed by denials, conflicting information and trash talk. Then, against all odds, two men who love to talk get paid truckloads of cash to shut up for a few minutes and punch each other in the face. 
We went through this at the beginning of the year and it's starting to seem like we'll be going through it again next year, even if we already know what an MMA fight between these two would look like. 
" tml-embed-width="600″ tml-embed-height="315″ tml-render-layout="inline