Floyd Mayweather Says He Sent Paulie Malignaggi to Spy on 'Sucker' Conor McGregor
Plus: Verne Troyer challenges McGregor's infant son, why Mayweather might WANT to lose, and other pre-fight nonsense.
With just over 24 hours to go before the opening bell rings for Mayweather vs. McGregor, the 49-0 boxing legend is dropping bombs. 
In an interview with Fight Hype on Thursday, Mayweather said Paulie Malignaggi, the retired former boxing champion and one-time McGregor sparring partner, is working for him as a spy. 
"Paulie has always been my friend," Mayweather says in the video. "My friend called me and said, 'Floyd, do you want me to go to (Conor's) camp?' I said, 'Abso-fuckin'-lutely.' … Paulie, thank you for going over there like I asked you to do."
As much as we want to believe that "Money" is this cunning, it's hard to take his claim seriously. Still, is there any doubt that Malignaggi has told Mayweather everything he saw inside McGregor-land? 
Conor all but ensured that when he publicly embarrassed Malignaggi by having his team release photos of their sparring session that made it look like the boxing novice was schooling the former champ.  
That's only one of the crazy claims being thrown around as the fight nears. Mayweather is also telling people that McGregor is cheating. In an interview Thursday with MMAFighting.com, he said, "I've been hearing a lot about he's been getting IV bags."
Mayweather continued: "I don't know if it's true. I'm just saying rumors. I heard he got like seven IV bags, and with the Nevada commission, that's illegal. That's what I was told. I don't know if it's true."
The IV claim follows doubts Mayweather has raised about McGregor's ability to make weight. Both fighters have to be down to 154 pounds by Friday night's weigh-in and Mayweather has said that he thinks McGregor will have trouble getting there.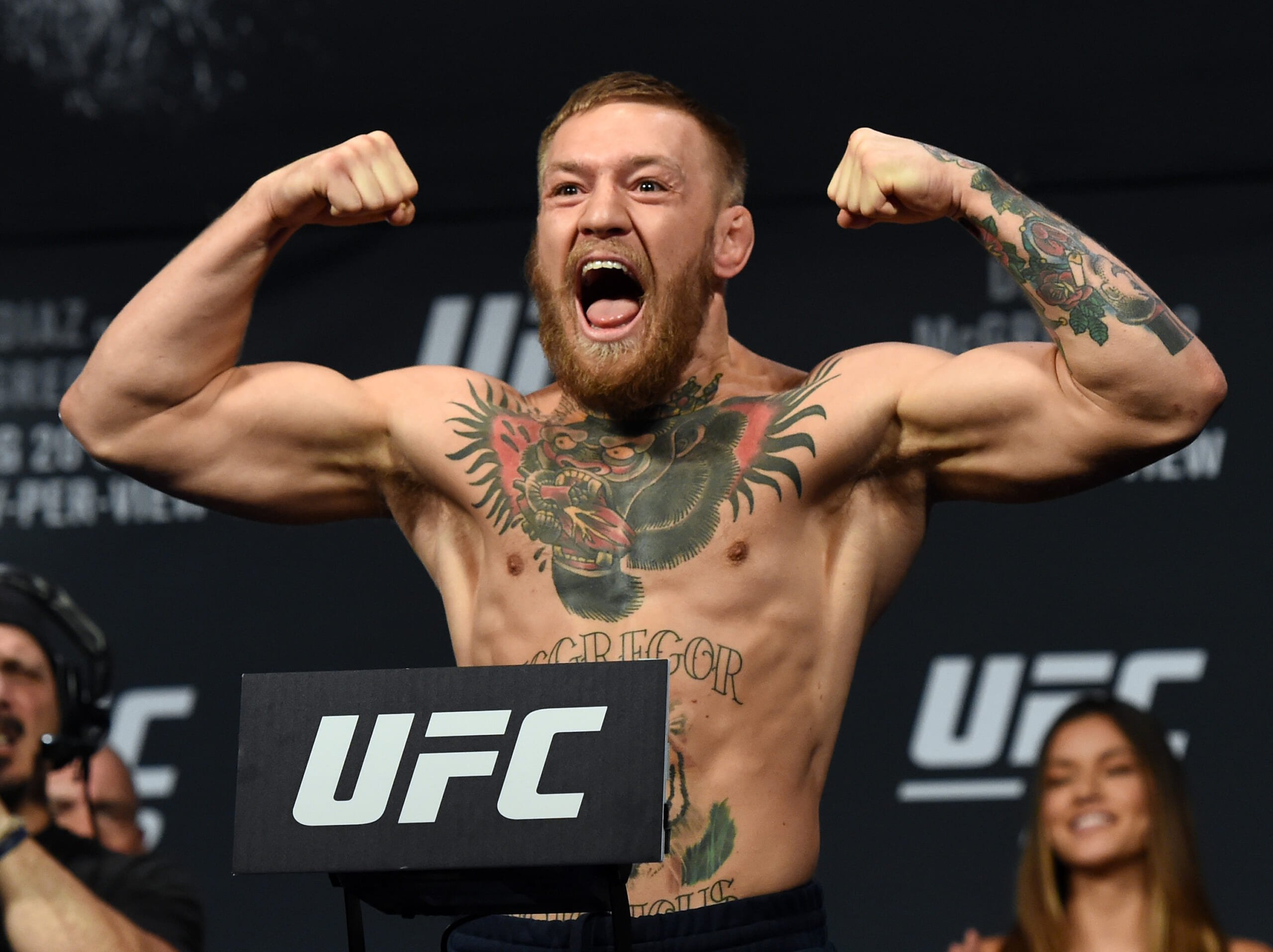 He has no doubts about himself though. "I weigh like [1]53, [1]52. I ain't worried about that," he said. "I could eat a Big Mac, eat a Whopper, something like that. I might eat some pizza."
He's also confident about how the fight will end Saturday, guaranteeing a knockout on Wednesday. But in the event that he's wrong and McGregor pulls out a miraculous win, Mayweather might not be devastated. As one person recently told Page Six, there would be a silver lining to the Mayweather loss—a lucrative rematch.
"If Floyd wins, there may not be a second fight to get another $200 million. If he loses, he's guaranteed another fight, another payday," the person said. 
A source (supposedly) close to Mayweather told Page Six that there's no chance Mayweather would invite a loss just to get paid again. "Floyd would rather die than lose," the person said. 
On the off chance that McGregor does in fact win, the inevitable rematch won't be the only thing to look forward to. 
There's also the undercard, which, if we're lucky, would feature McGregor's infant son squaring off against former Austin Powers actor Verne "Mini-Me" Troyer.