Floyd Mayweather: I'll Start MMA Training Soon, But My Wrestling Skills Are Already a '7 Out of 10'
Mayweather also rated his "hand game" and his "kicking game" ahead of a possible UFC showdown.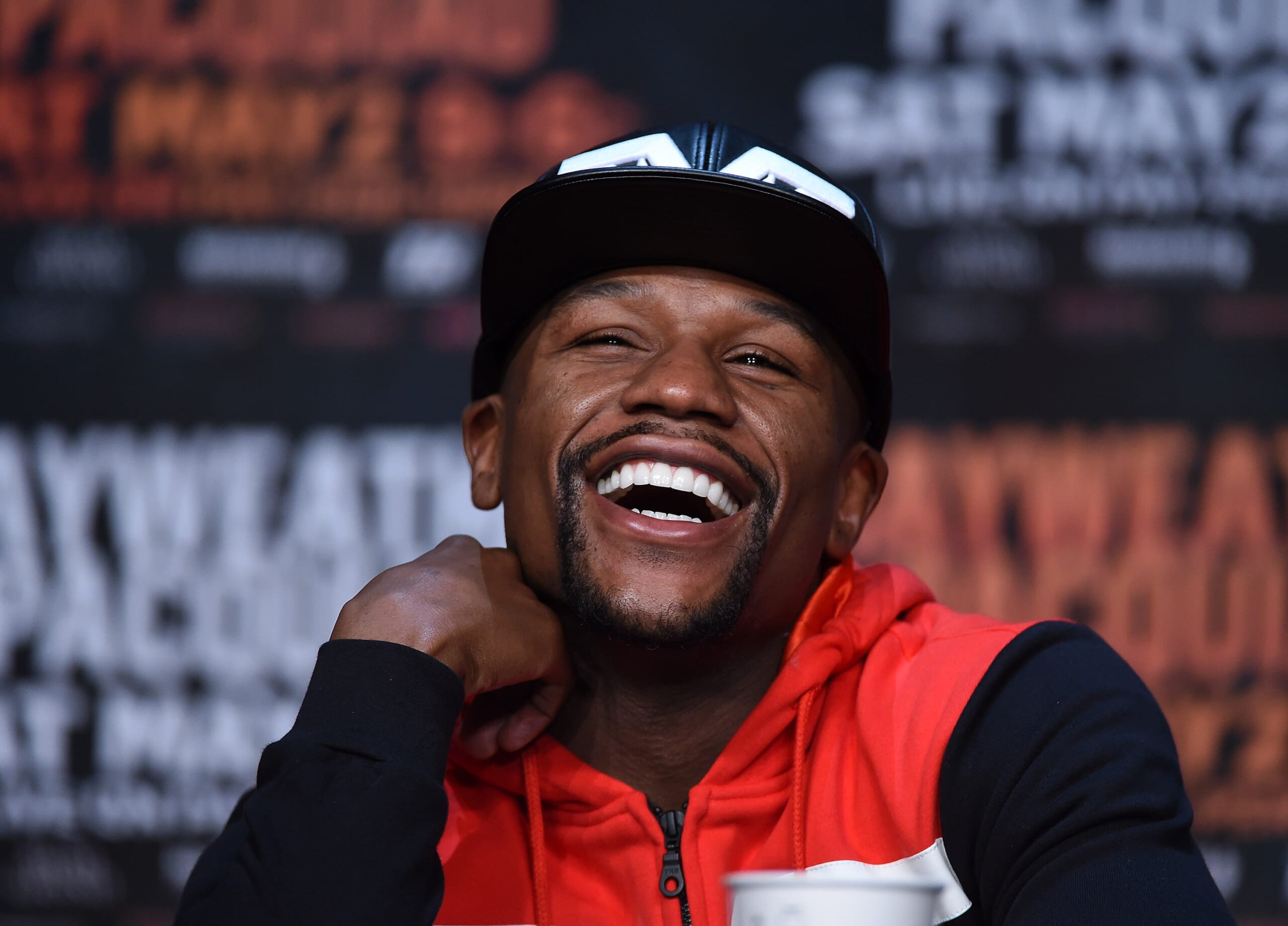 Floyd Mayweather is at it again.
The boxer-turned-UFC troll refuses to stop talking about the ridiculous idea of him jumping into the Octagon. And in his most recent comments on the subject, Mayweather says that even though he hasn't started training, he's already a better MMA fighter than you might think. 
"I can wrestle. My wrestling game is not that bad. On a scale from one to 10, I'd say it's probably a seven, and we can take it up to a nine if possible," he said.
As for his boxing skills, Mayweather rates himself considerably higher. 
"Of course, my hand game on a scale of one to 10 is 100. The kicking game, on a scale of one to 10 is probably a four. We have to tweak a few things then and take things to the next level." 
Helping him take things to that next level will be Tyron Woodley, the UFC's welterweight champion, who Mayweather says he'll start training with "real soon."
https://www.instagram.com/p/BelXxBugfW9
Speaking recently to TMZ, Woodley said Mayweather is serious about taking a "MMA bout, maybe a few of 'em." And he had some words for those who continually scoff at the idea of Mayweather following through on his plan. 
"Ya'll think it's a joke, but think about this," Woodley said," Floyd Mayweather is one of the best strikers of all-time. How many guys in the UFC, they can't wrestle and they can't grapple, they consider themselves a stand up fighter but they have to stand across from one of the greatest strikers ever? They're going to be in a world of smoke."
Woodley agreed with Mayweather that kicks are where he's weakest. But the 18-3 champ has no interest in teaching a boxer kick. He just wants him to be able to identify when kicks are coming and block them. 
Woodley also said Mayweather would benefit from learning to evade takedowns and then he'd have a chance, even against someone like Conor McGregor. 
So, how long until Mayweather is in the Octagon? Woodley says he could have him ready in two-and-half months, but the 40-year-old boxer was less optimistic about that aggressive timetable. He told TMZ that he might take "six to eight months" to get ready. 
Regardless of how long it takes though, he said, "we gonna make it happen."