Former Oklahoma Football Player Arrested for Pimping Out Ex-Sooners Cheerleader
Remember kids, drugs are bad.
A day after a former Oklahoma Sooner cheerleader was arrested for prostitution, a former Sooners football player was nabbed for serving as her pimp. 
Micah Madison Parker, 23, was arrested first after she showed up at an Oklahoma City hotel room to have sex with a stranger. An affidavit said she agreed to engage in "sexual intercourse for $200" after meeting the man on BackPage.com. 
And of course, some eagle-eyed internet sleuth managed to uncover her alleged ad. 
The day after Parker's arrest, former OU cornerback Lawrence "LJ" Moore was arrested or working as her pimp, police said.
Cops used cell phones and social media to identity Moore and popped him when he returned to the hotel where Parker was arrested to pick up her car.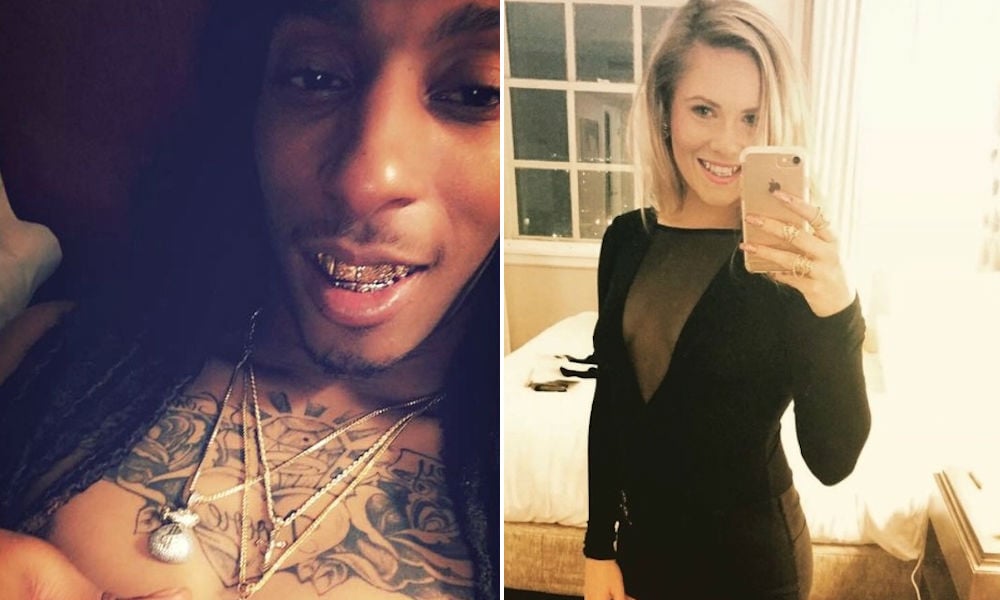 Both of the former Sooners are now facing a litany of pretty embarrassing charges. Parker has the obvious prostitution rap, but she's also in trouble for trying to flush cells phones down a toilet when police busted in on her and her John. She will also be charged for possessing marijuana and what police believe was codeine.
Moore has been hit with aiding and abetting prostitution and a marijuana possession charge of his own. 
But hey, at least his arrest has resulted in more media coverage than he ever got for the two whole games he played in while wearing a Sooners uniform.