Former WWE Superstar X-Pac Arrested For Smuggling Weed and Meth at L.A. Airport
Chyna's ex was once a major star in the '90s before things went south…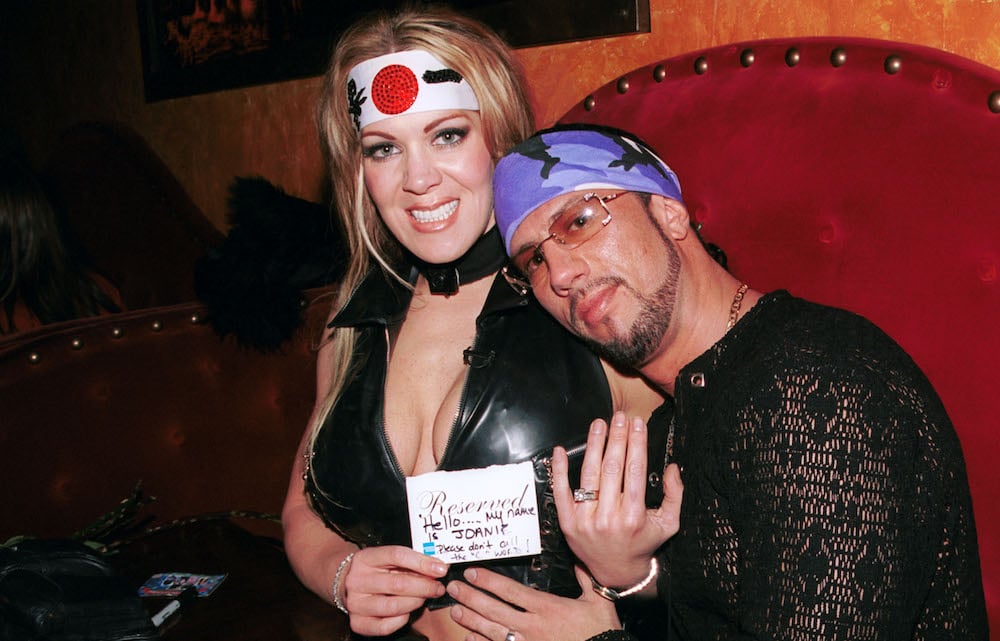 Sean Waltman, the wrestler formerly known as X-Pac, was arrested on Saturday at LAX when customs agents found marijuana and meth in his possession, TMZ is reporting.
The 44-year-old former member of D-Generation X has a history of substance abuse. As he revealed in an interview with "Stone Cold" Steve Austin, he "got real bad on crystal meth" when he first moved to L.A. around 2002. It was so bad that, in his days with TNA, he once got into the ring with AJ Styles after shooting up in a bathroom stall.
"I'm not proud of it, but I got to be honest. I did it every which way," he said. 
After his release this weekend on $35,000 bond, Waltman appeared on the podcast The Tomorrow Show with Keven Undergaro and said that even though he was carrying drugs, he wasn't using them. "I wasn't using anything. Even my closest friends, I understand if they doubt me. At least in the back of their minds. I get it," he said.
At the height of his career in the late 90s, X-Pac was one of the most athletic wrestlers on the planet. As a part of both the WCW and WWE, Waltman wrestled as X-Pac, the 1-2-3 Kid and Syxx Pac while serving as a member of the NWO and D-Generation X. It was with the latter that Waltman helped popularize a contribution to American pop culture that will not soon be forgotten: The D-X crotch chop.
When he was wrestling, Waltman was a high flying freak whose most famous move, best when performed off the top rope, involved slamming an opponent's face into the ground. It was called the X-Factor.
https://www.youtube.com/watch?v=JtZSuWhNUAU
In 2002, Waltman left the WWE and two years later he and Chyna, his girlfriend at the time, released a homemade sex tape called 1 Night in China. Though the two wrestlers split in 2005, they remained friends and Waltman will appear in the upcoming documentary Wrestling With Chyna.