Georges St-Pierre May Never Fight Again After Shock Medical Diagnosis
It's a "definite possibility" that the UFC legend won't return to the Octagon.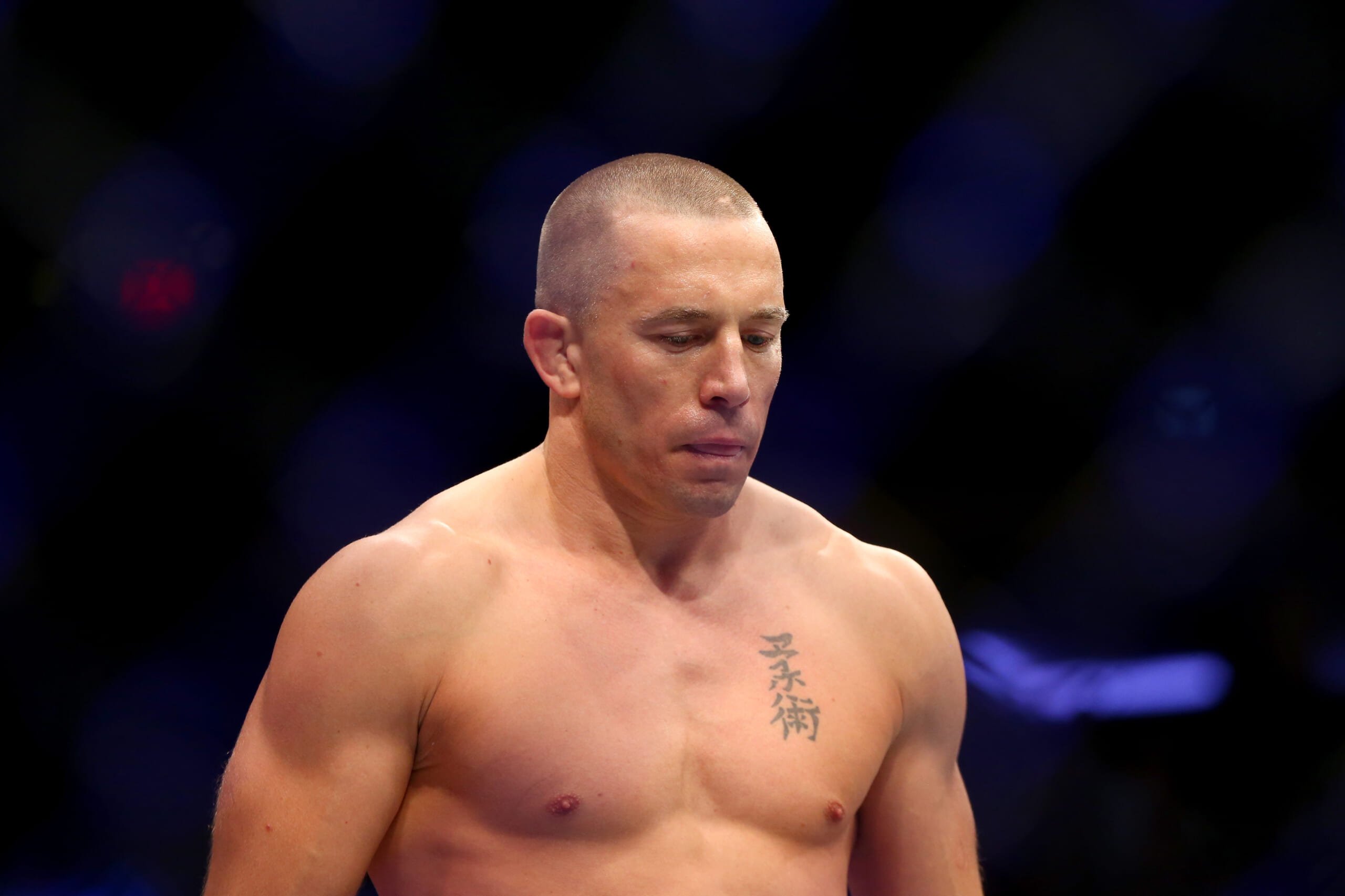 Fresh off a dramatic comeback after a four-year absence from the Octagon, Georges St-Pierre may never get in the cage again. The Canadian legend, who beat Michael Bisping to win the UFC middleweight belt in a thrilling November fight, vacated the title earlier this month after he was diagnosed with ulcerative colitis, a condition that can cause abdominal pain, cramps and diarrhea.
Now, his jiu-jitsu coach John Danaher says it's a "definite possibility" GSP never fights again.
"I don't want to say yes or no because it's not my decision, really," Danaher told Ariel Helwani of The MMA Hour. 
"These are deeply personal decisions that Georges has to make. More over, they have to be made not as spur of the moment decisions. These are life-changing decisions, so they will have to made on the basis of Georges' reaction to the medications that he's taking for ulcerative colitis."
GSP has blamed the condition on his move up to middleweight and said symptoms first appeared while he was training for the Bisping fight. "I now understand the health issues that I had during my last training camp," he wrote on Facebook earlier this month. 
"I hoped my condition would improve after the fight but unfortunately it got worse. … The diagnosis is ulcerative colitis and I am now taking medication that will hopefully appease the symptoms. My health is my #1 priority right now, I'm still a very happy man, thanks for your support!"
Danaher previously blamed the problem on GSP's need to eat "so much more than usual in an attempt to keep weight on and stay close to 200 pounds."
As GSP was training for the fight, he became violently ill, complaining of stomach pains and constantly vomiting, Danaher said. That forced the training camp to close down for two weeks as GSP's fitness for the fight was evaluated. He eventually got to a place where he felt comfortable proceeding, but the vomiting continued up until fight night.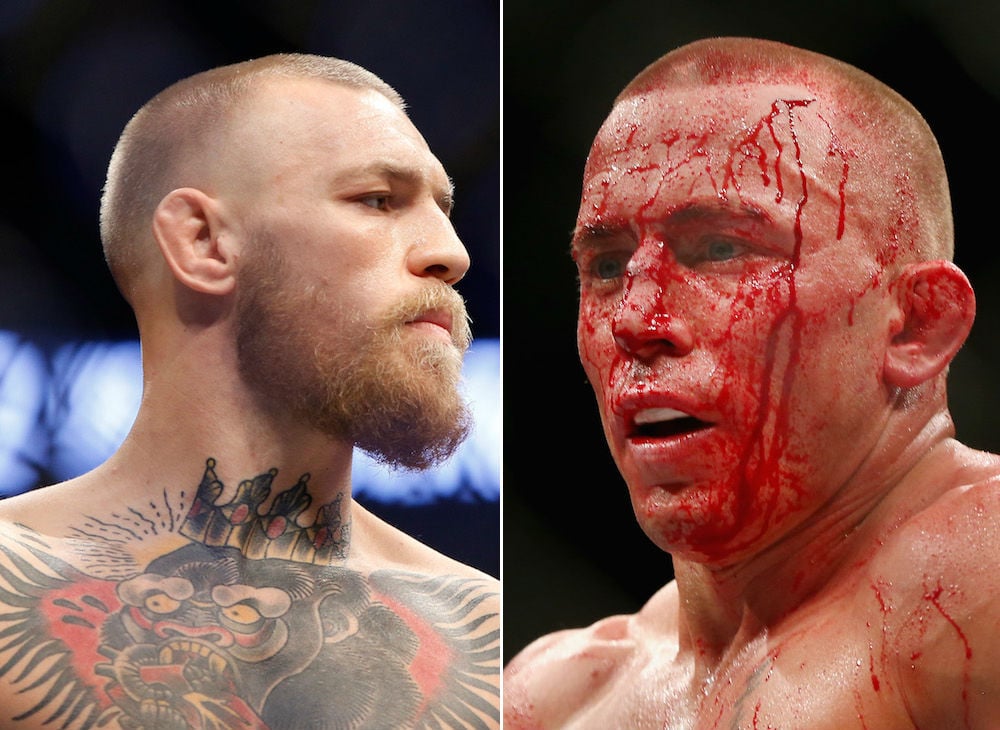 Now GSP is determined to avoid another puke-filled training camp, which likely means a move back down to welterweight if he ever does fight again. That could mean a matchup with Tyron Woodley or, if he decides to return to the sport that made him famous, a dream fight with Conor McGregor.