Gennady Golovkin, Who'd Destroy Both McGregor and Mayweather, Calls Their Fantasy Fight a Joke
The Kazakh knockout artist is talking trash before his big fight on Saturday night.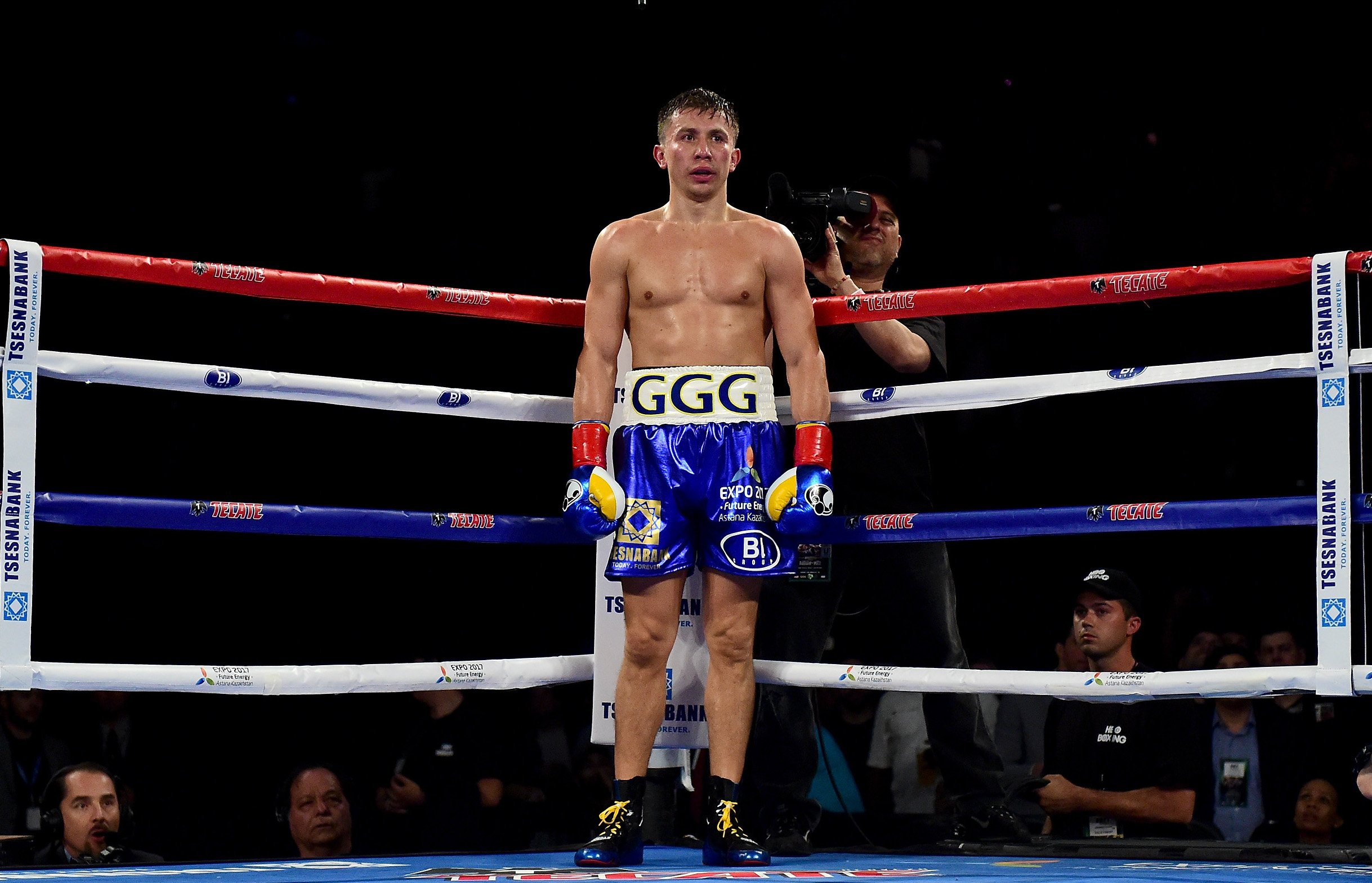 As the fight world continues its obsession with the potential super fight between Floyd Mayweather and Conor McGregor, boxing's most dangerous man, Gennady Golovkin, is preparing to step into the ring Saturday night for what he calls a "true fight" against the tough (but probably doomed) Danny Jacobs on HBO pay-per-view. 
That's in contrast to the potential McGregor vs. Mayweather bout, which the 34-year-old middleweight champion dismissed as a gimmick-y "business fight" on Thursday.
"Of course everyone wants to watch this fight because it's a show, like a new movie," he told TMZ. "And different situation my side. Everybody want to watch true fight. True boxing fight. True history fight. It's a different situation."
This isn't the first time Golovkin has shat on the idea of the much-hyped boxing/MMA crossover clash. Earlier this month, he told ESPN it would be a "commercial fight," solely intended to make money and pad Mayweather's already gaudy 49-0 record. He added, "It's not boxing."
Golovkin has every right to be bitter. As Mayweather's career was winding down and the pound-for-pound king fought scrub after scrub before riding off into the sunset, Golovkin was emerging as the most dominant force in the fight game. 
https://www.youtube.com/watch?v=JuqTAOxyGo0
Occasionally, people would wonder out loud if the American legend and Kazakh knockout artists would fight. And then they would laugh because they knew it would never happen.
Whatever you think of Mayweather, the man is a genius at picking opponents and picking Golovkin would have been the dumbest thing he ever did. Unlike Mayweather, who made his name by being a defensive whiz and only ever knocked out TK guys, Golovkin is a punishing puncher. 
His power and accuracy have resulted in 33 knockouts in his 36-fight career. The number will probably rise to 34 by Saturday night. And if Mayweather or McGregor were ever dumb enough to try to fight him, rest assured the editor of this video would have to add another KO to the compilation.