Gisele Goes Bonkers For Brazil, Lionel Messi Gets Slammed and Neymar Unloads on an Opponent in Today's World Cup News
There was action on and off the field.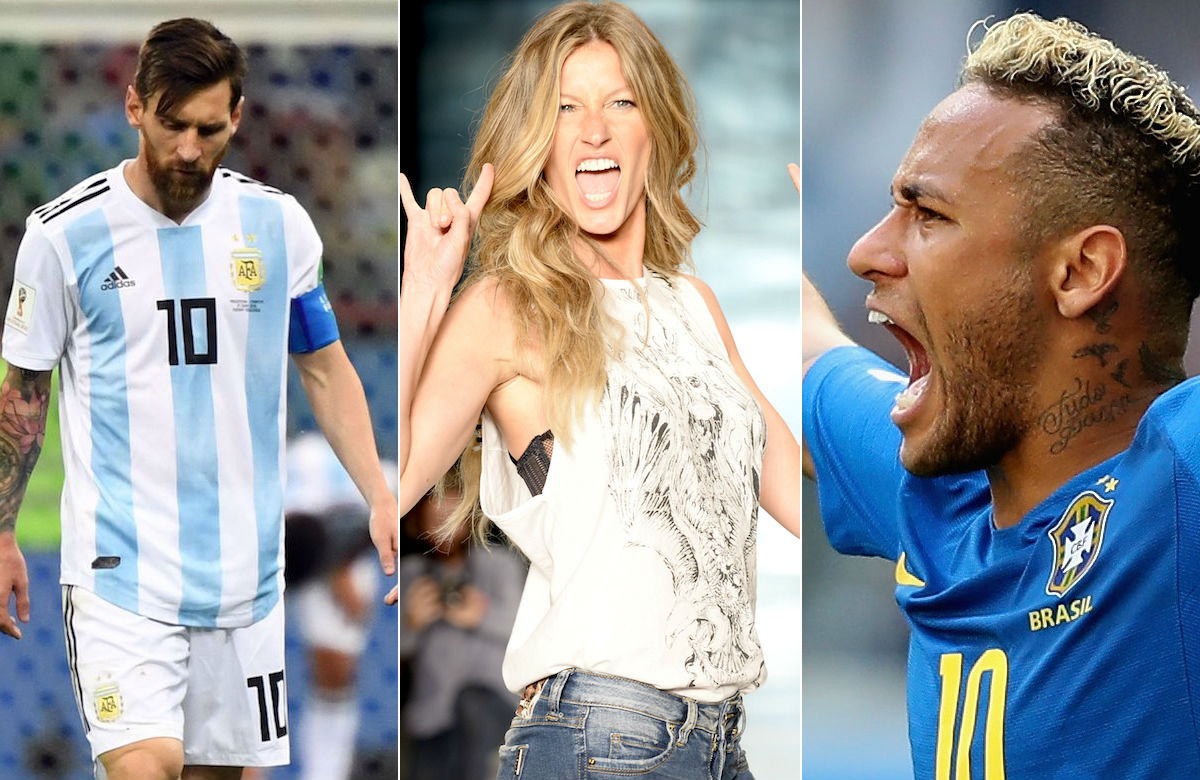 The first week of World Cup action wrapped up on Friday, and some of the game's biggest stars—and one of its biggest fans—are currently the focus of a lot of attention in Russia. 
Among the three games played Friday was Brazil's Group E match with Costa Rica. After a disappointing 1-1 draw with Switzerland in their first match, Neymar and company were looking to get back on track against Los Ticos. 
But nearly 90 minutes into the game, it looked as if Brazil was in line for another draw. Then Coutinho broke through. 
That goal was followed by another from Neymar, whose day wasn't all joy and celebrations. The PSG forward also found himself in a heated spat with a Costa Rica player, who Neymar called a puta, or "bitch."
https://twitter.com/a1waraich/status/1010165288371982337
Brazil's fans were thrilled with the win though, as the team looks poised for the knockout round. No fan was happier that Brazilian supermodel Gisele. 
https://www.instagram.com/p/BkVDOtsh9UZ
As Neymar and the rest of Brazil celebrates their win, his former teammate Lionel Messi is getting dragged for the poor performance of Argentina in the World Cup. The team, expected to contend for the title, has just one point through two matches and there's a decent chance it will not advance from the group stage.
And so the critics have their knives out for Messi. "In the moment his team needed him most, Messi was nowhere to be found," American commentator and former USMNT goalkeeper Alexi Lalas said. 
Critics down in Argentina are calling for him to step away from the team. The sniping has gotten so bad that his mother had ridden to his defense. 
"We suffer from all the criticism that Leo receives," she told a TV station. "When people say that he doesn't feel it or that he plays for the national team out of obligation, that hurts as a mother and as a family. Luckily, people love him a lot and they transmit that to him and he values this a lot. As a mother, I do, too."
Messi and Argentina still have a shot to get to the knockout round. They play Nigeria on Tuesday.