Goldberg Accepts Brock Lesnar's Challenge for WrestleMania 33
Will the third time be the charm for The Beast?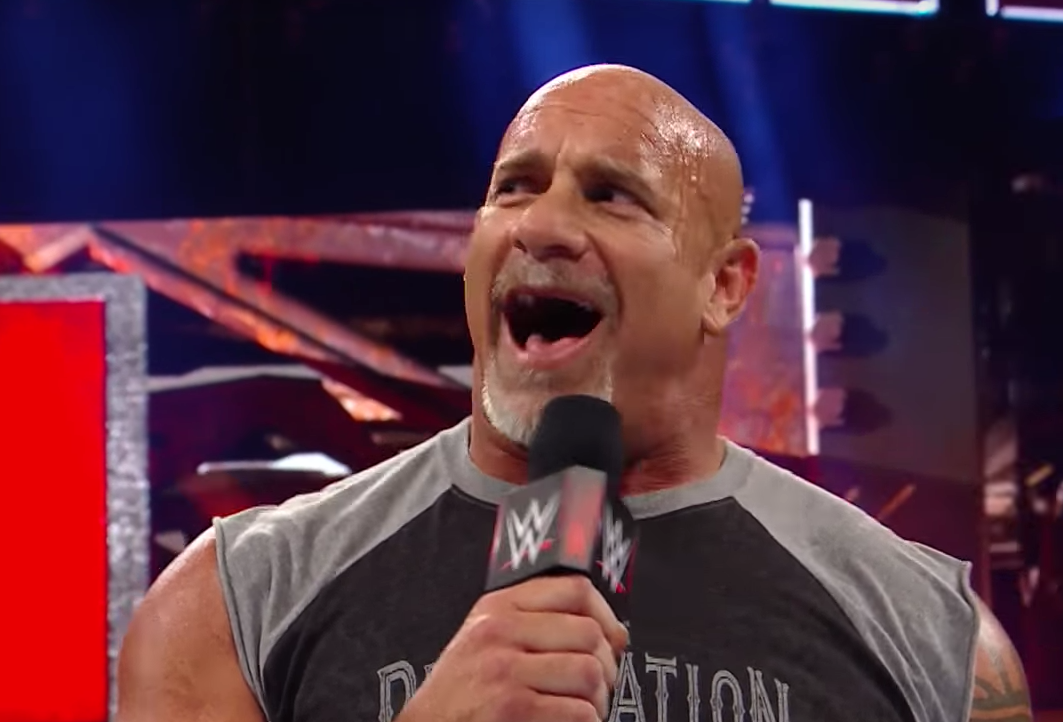 In November, Goldberg embarrassed Brock Lesnar at Survivor Series by beating The Beast Incarnate in just 86 seconds.
A week ago, at the Royal Rumble, Goldberg made Lesnar look silly again, in even less time than before.
That leads us to April 2, when Lesnar will get his last shot at revenge at Wrestlemania 33. Last night on Raw, Goldberg accepted Lesnar's challenge for "one final" match and didn't seem intimidated by the prospect. Bad news for the big guy. 
Another wrinkle for this mega-fight: Goldberg might be wearing a belt to it. After he declared his intention to throw down with Lesnar in Orlando, Kevin Owens, who just happened to be in the ring, made a snide remark about Goldberg's match with Lesnar making a great undercard at Wrestlemania. 
This did not sit well with Goldberg, who challenged Owens to a match of their own in four weeks at Fastlane. What does this mean? It appears the WWE is setting up Goldberg to take the Universal Championship from Owens, making the matchup with Lesnar a title bout. That would make it the first time these two mountainous men have squared off with more than pride on the line.