Gracie Hunt Heats Up Maxim Big Game Party
The Chiefs heiress-turned-Maxim cover star stunned in head-turning outfits.
Gracie Hunt, Maxim's March 2023 cover star and the daughter of Kansas City Chiefs owner Clark Hunt, was on the field at the State Farm Stadium in Glendale, Arizona to celebrate her team's thrilling Super Bowl victory.
Hunt first heated up Maxim's 2023 Big Game Party in support of her Maxim cover the night before Super Bowl LVII, where Offset, Zedd and Loud Luxury pumped up a VIP crowd that included TV chef Gordon Ramsay, actress Teyana Taylor, rapper Tyga and 2022 Hot 100 leader Paige Spiranac.
Then she watched as Patrick Mahomes and co. battled the Philadelphia Eagles in a classic clash for the NFL title. Immediately after the Chiefs won 38-35, Hunt headed to the winner's circle for the presentation of the Lombardi Trophy.
"It shines bright like a diamond!" Hunt captioned a photo with the award. "God is so so good—thank you Jesus!"
"We just won the Super Bowl!" the 23-year-old Hunt exclaimed in another Instagram Story.
In her Maxim cover story, Hunt opened up about being born with Chiefs DNA. "From the time I was a baby toddling around, I was dressed in red and gold and grew up on those sidelines."
Hunt is currently pursuing her master's degree in sports management from the University of Kansas and also works with the Chiefs directly on brand development and marketing. She'll be attending the NFL draft this spring in Kansas City.
"You hear about the war room and there really is a war room," she says. "Our team's scouts and coaches work hard to run all the different scenarios so that it takes as much pressure as possible off that moment when you're on the clock. It's almost like a game of chess."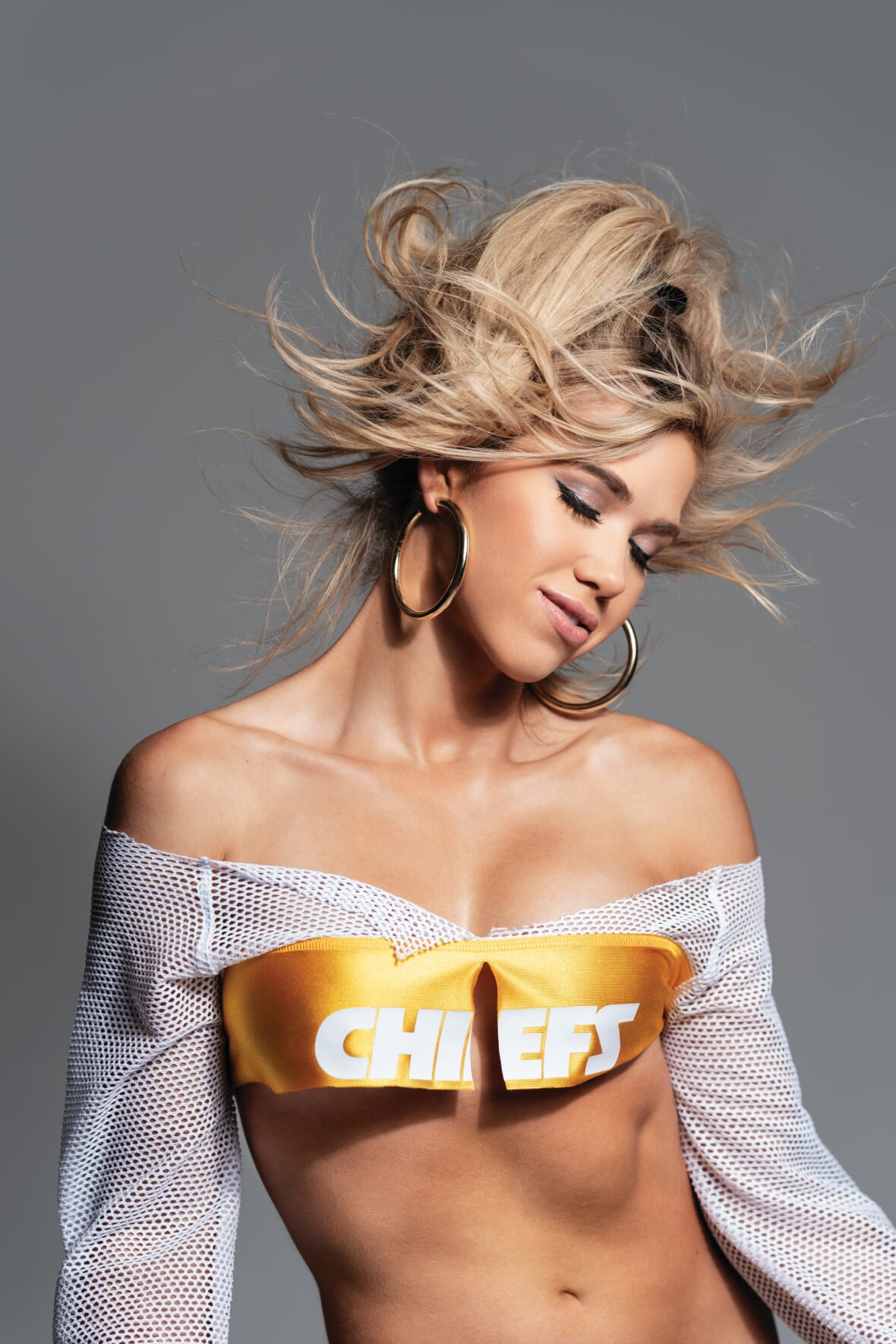 "Identifying talent that other teams might grade differently is essential to a successful draft. Sometimes things don't go the way you anticipate and it's about navigating curve balls. Other times, it's about knowing who you want and making the move to trade up and draft a guy you're really excited about."
Hunt also discussed her passion for philanthropy, accomplished pageantry career, and the top three things she's looking for in a suitor—read more from Maxim's current cover story here.
Congratulations to the Chiefs, Hunt, and her family on the Super Bowl win.