Formula 1's Sexy 'Grid Girls' Trackside Models Have Been Banned Due to 'Brand Values'
Are cheerleaders next?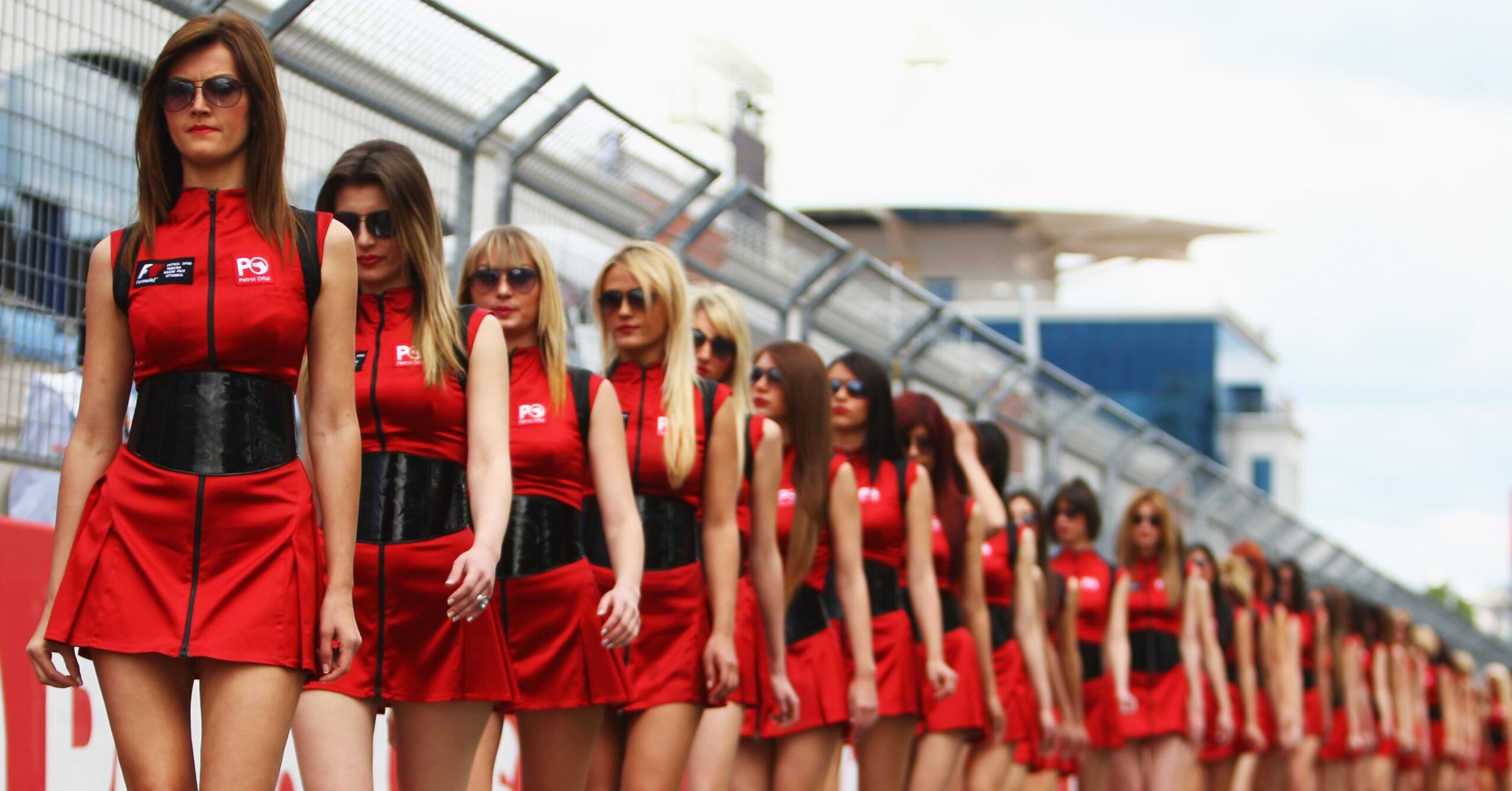 Photo: Getty Images
Formula 1's sexy "grid girls" are gone. 
Race organizers have announced that the trackside models will not be part of the 2018 World Championship season beginning March 25.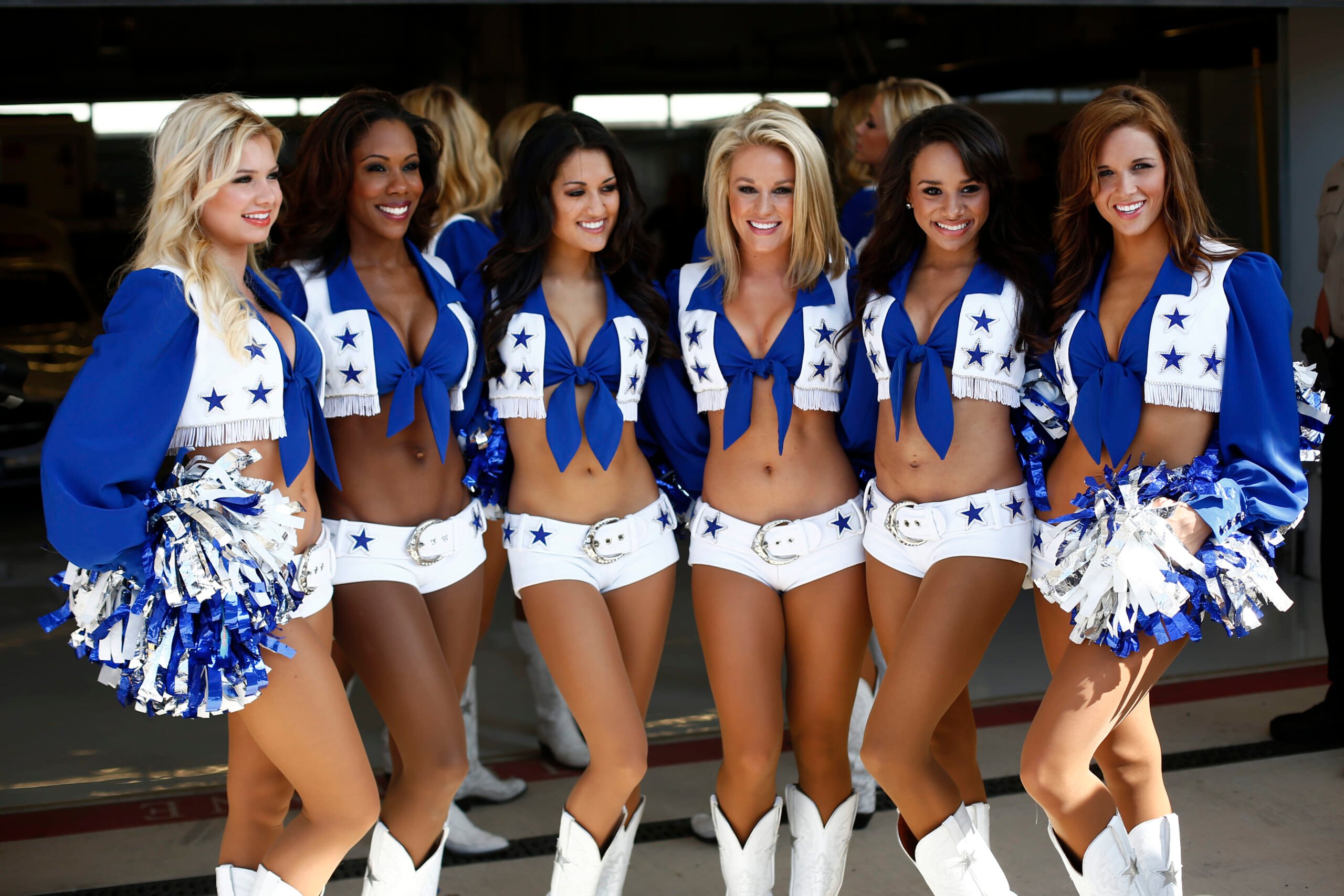 Sean Bratches, managing director of operations, said that the longstanding F1 tradition poses a problem in this politically correct era.
"While the practice of employing Grid Girls has been a staple of Formula 1 Grands Prix for decades, we feel this custom does not resonate with our brand values and clearly is at odds with modern day societal norms," Bratches said.  
"We don't believe the practice is appropriate or relevant to Formula 1 and its fans, old and new, across the world," he added.   
Grid girls typically wear outfits adorned with sponsor logos. Their duties include holding umbrellas, flags and name-boards as drivers line up on the starting grid.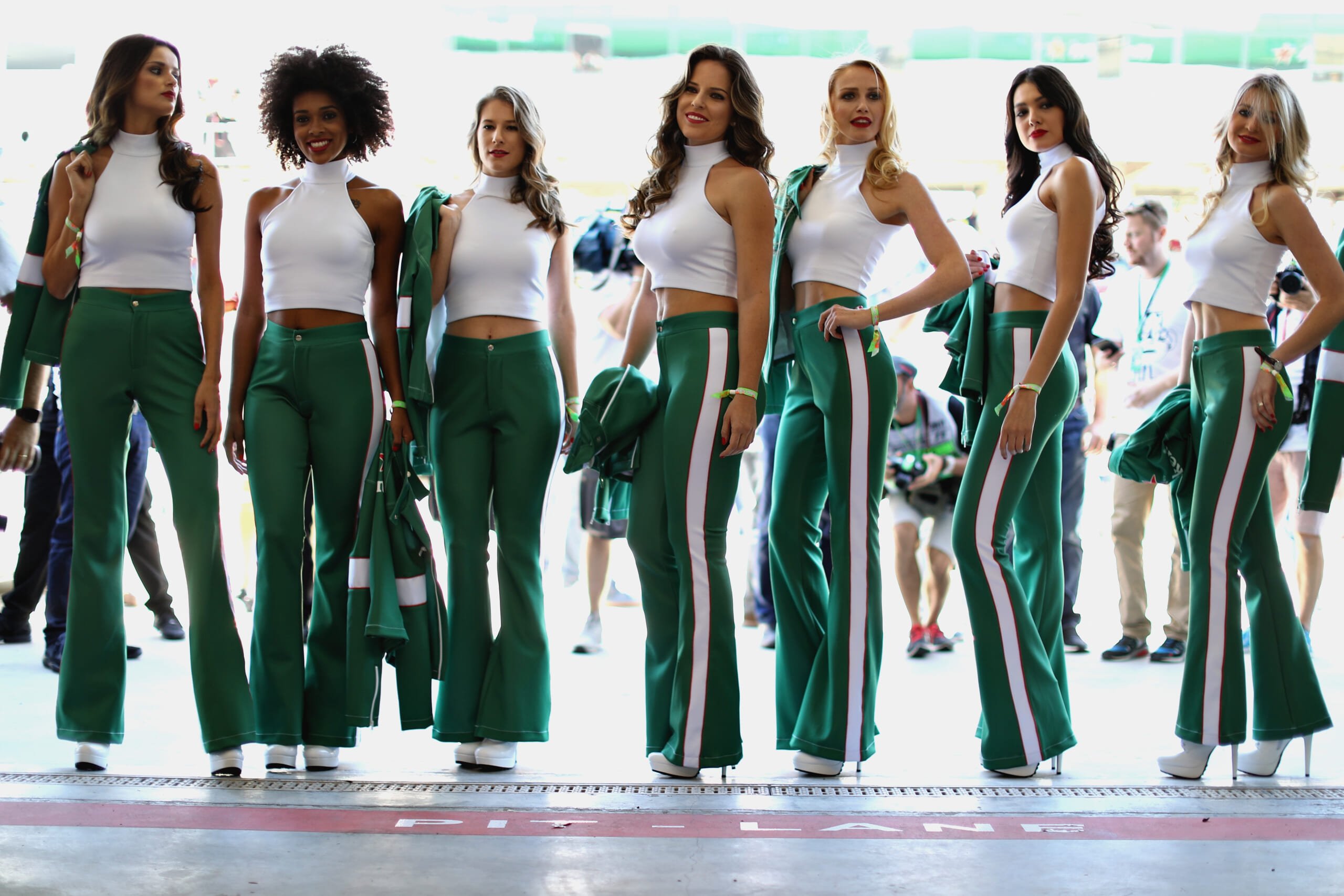 The BBC reports that "some races have begun to experiment with alternatives, such as using male models instead of female, or children as mascots." 
https://www.youtube.com/watch?v=xj1j6Tq4kOM
Say farewell to these lovely ladies with a compilation of 2017's hottest grid girls above, and check out more stunning shots of them in action below: 
https://www.instagram.com/p/Bd_r2PknCivhttps://www.instagram.com/p/BeenBLVHLaWhttps://www.instagram.com/p/BemXa1cHttHhttps://www.instagram.com/p/Bcaun45n9ghhttps://www.instagram.com/p/Bd3kkIhnOrFhttps://www.instagram.com/p/BeF86akn9fkhttps://www.instagram.com/p/BdsFacLna4Jhttps://www.instagram.com/p/BcVkUn2nOoVhttps://www.instagram.com/p/BbLenoBnjp6https://www.instagram.com/p/Bb0YA56nhJa