Watch A Hockey Fan Smooch His Beer Instead of His Girlfriend On a Jumbotron Kiss Cam
This is actually hilarious.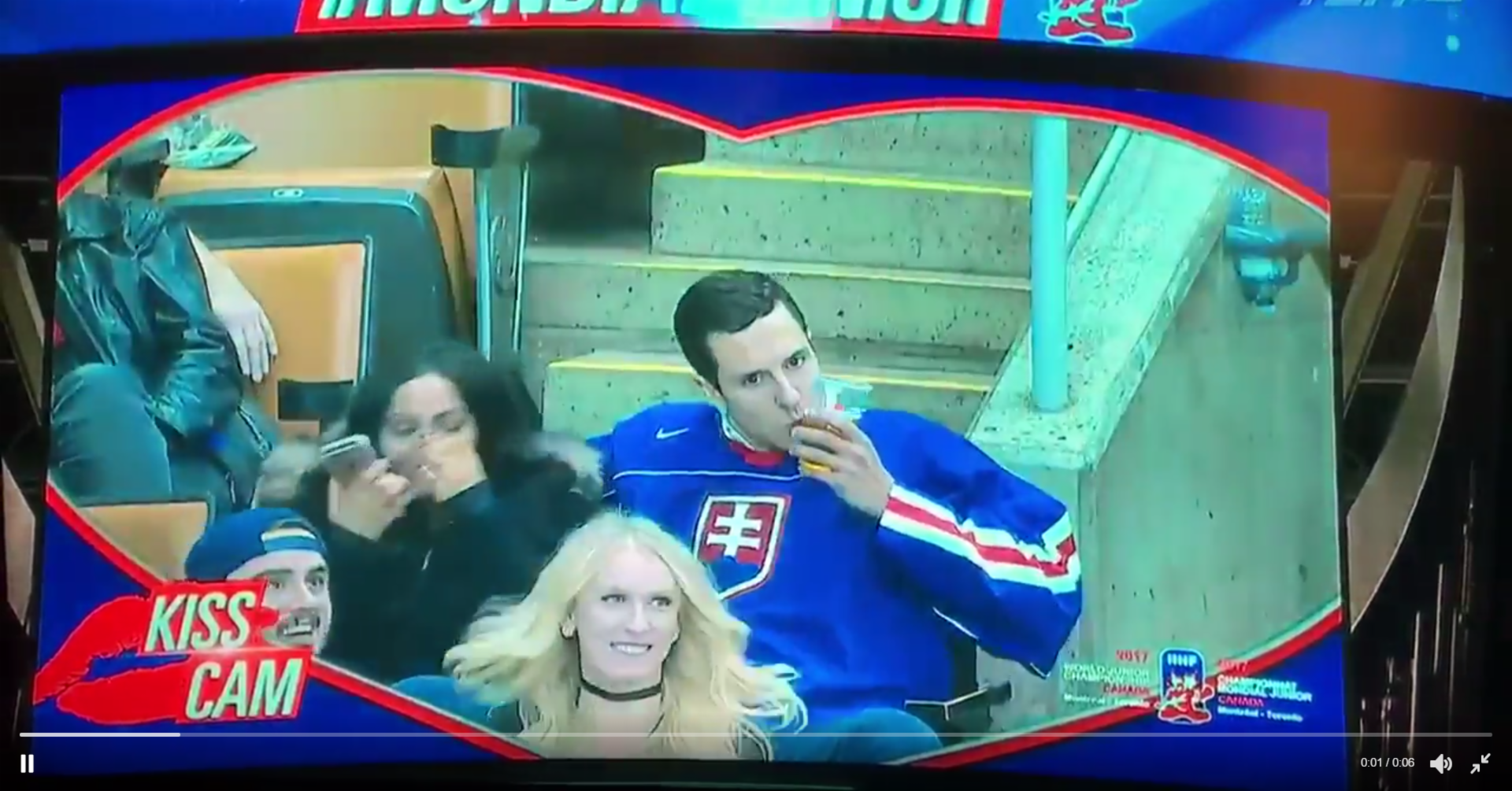 Twitter/@RobTheHockeyGuy
Everyone loves beer, but one Slovakia men's national hockey team fan may have taken his lust for suds a little too far.
As a Kiss Cam zoomed in on the happy couple at the World Junior Championship in Toronto, this joker elected to kiss his cup instead of his sweetie, which in turn caused her to cover her face in embarrassment and slump down into her seat.
But wait! There are even more awkward Kiss Cam encounters out there if you care to Google 'em. Take this poor Lakers fan for instance, whose unfortunate choice in attire resulted in getting snubbed when he went in to smooch the young lady next to him. 
https://www.youtube.com/watch?v=xqrllYoiK90
Unfortunately, she was there supporting the Sacramento Kings. After an extremely awkward 20 seconds, she turned to the guy donning her team's colors and kissed him instead. 
Then there's this dude, who pathetically pouted next to his date instead of being a gentleman and planting one when the opportunity came knocking. 
In an act of bold fearlessness, she still gave the people what they wanted and proceeded to have a five-second make out sesh with the lucky fellow on her left, much to the dismay of her grouchy pal.
There's a moral to the story here: Unless you want to become a viral punchline, make sure you and your game day date are cool with locking lips in case you ever end up on the Jumbotron. Just a word of advice. 
h/t: Fox Sports