Watch Heavyweight Champ Deontay Wilder Destroy Luis Ortiz with a Thrilling KO
Bring on Anthony Joshua.
Getty Images
Deontay Wilder knew he could do it. He did. In their Saturday championship fight at Barclays Center the Bronze Bomber took down Luis "King Kong" Ortiz with a savage 10th-round knockout. 
To Ortiz's credit, the undefeated Wilder (40-0 with 39 KOs) had to work to remain the WBC heavyweight champion
The early rounds were slow, then in the fifth Wilder took a shot that rattled Ortiz, big time. It looked like it was almost over. 
Ortiz wasn't completely out, and he came back, hard. He saw an opening in the 7th and waded in. It looked like Wilder might be done.
Wilder was just pissed off by the hammering. He had no trouble recovering and once they hit the 10th he was unstoppable, and he knew it. Ortiz didn't stand a chance.
After the fight, Deontay Wilder was stoked. Denzel Washington's character from Training Day would hate how perfectly the boxer used this line from the movie: "'King Kong' ain't got nothing on me."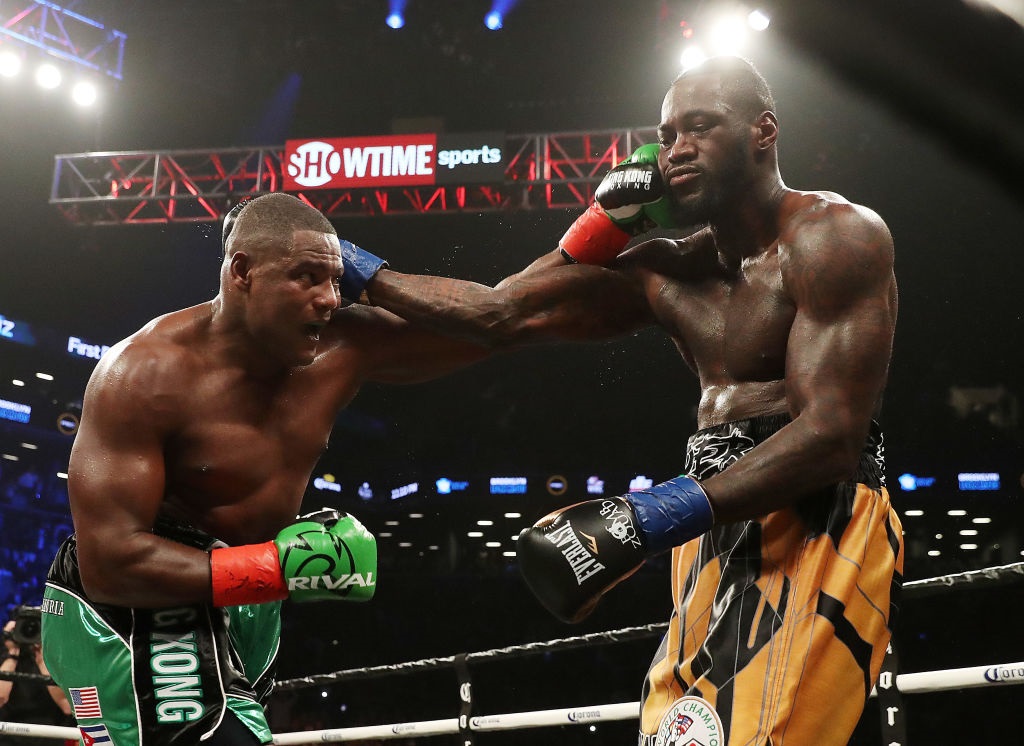 "A true champion always finds a way to come back," Wilder said, "and that's what I did tonight. Luis Ortiz is definitely a crafty guy. He put up a great fight. We knew we had to wear him down. I showed everyone I can take a punch." 
Wilder had respect for his opponent: "When he leaves tonight, Ortiz can hold his head high. He gave the fans a hell of a fight."
In his native Spanish, the Cuban-born Ortiz was honest. "I was listening to the directions that my corner was giving me," he said, "In this sport, any punch can end a fight. It was a great fight and I performed well. I thought I was up on the scorecard … but it's heavyweight boxing, and you never know what's going to happen."
The WBO light heavyweight match at Madison Square Garden between Sergey Kovalev (32-2-1, 28 KO) and Igor Mikhalkin (21-2, 9 KO) wasn't nearly as close as Wilder vs. Ortiz. 
Kovalev kept rocking Mikhalkin through the 6th, connecting repeatedly, wearing him down. Kovalev won by TKO in the 7th round. He didn't seem too winded.  
Kovalev later admitted the fight "looked easy" for him, but Mikhalkin is "a good boxer, he has good stamina and movement. He controls distance."
He did say he was a little off-guard fighting a lefty. "I'm always ready for a big fight. But not with a southpaw," he said.
As for Deontay Wilder, he's been clear about his next big goal, telling Maxim he "would love to face the winner of the Joshua-Parker fight. I've been calling out both of those guys for a while, especially Joshua. I'm ready whenever he is."
After his victory last night, there's no doubt Wilder was telling the truth.